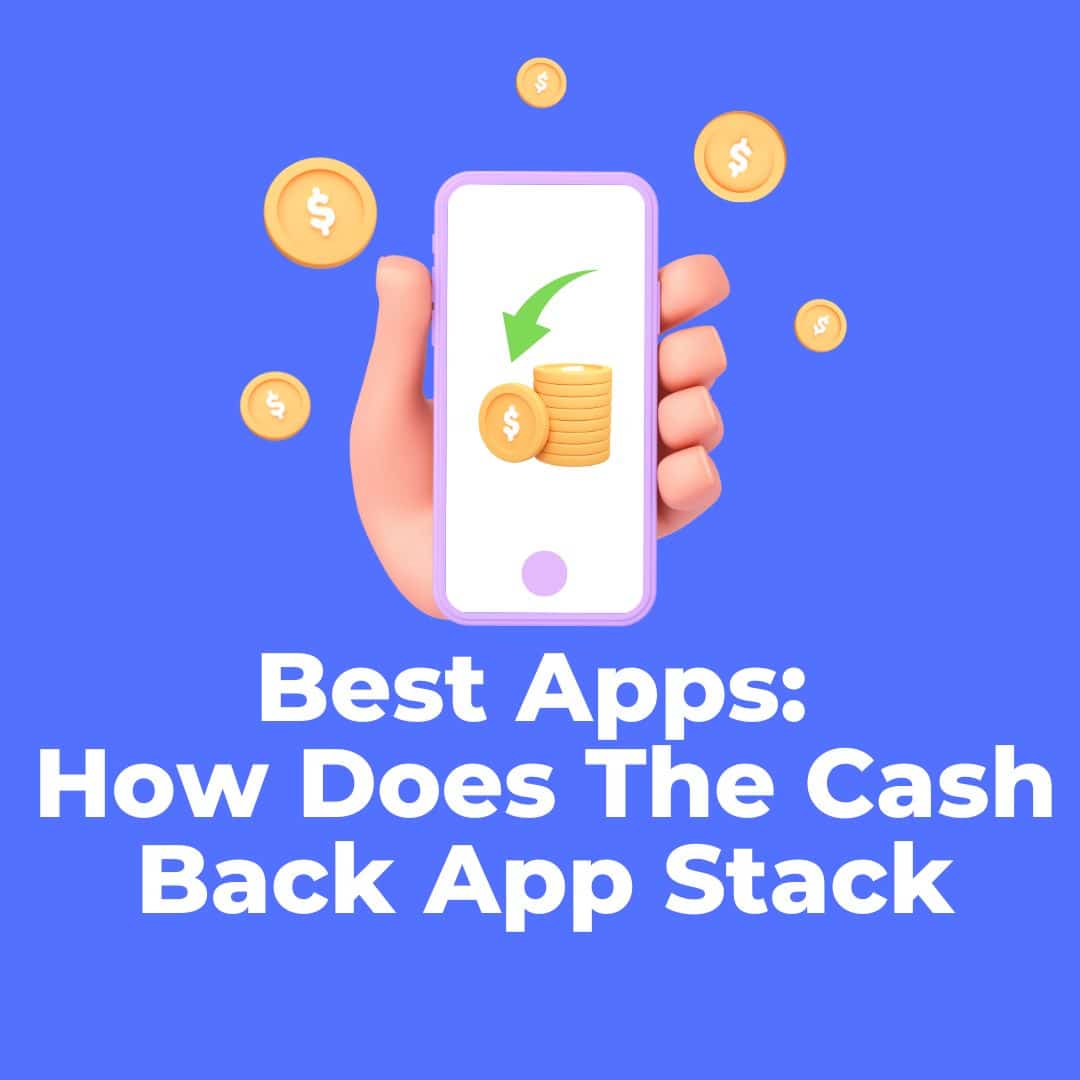 Best Apps: How Does The Cash Back App Stack
by couponlab
Here at Couponlab, we are all about saving you money. We have been rocking the cashback scene for 15 years and have built a strong community in our Forums. With so many people using smartphones on the go and tablets at home, we wanted to take that experience and make it as seamless and elegant as possible. With that goal in mind, we recently launched our new App. After interviewing the developer, we were amazed at the great things in this App.
We love cash back shopping, hot deals, cash back sales, customization features, in-store coupons, Tell-a-friend, My (where you can see your pending money back), and sharing the savings in our new App. Testing out the App, it looks like it will slot nicely into anyone's app roster. This got us thinking about some of the most helpful and money-saving apps we use ourselves as shoppers. We did a little digging and found some of the most popular apps among our most savvy shoppers to help with your day-to-day shopping, so we could get a feel for how our App fits in with how people like to shop.
Have you ever gone to the grocery store to realize that you didn't have your rewards card? It's the worst feeling. You know you're missing out on points, making you want to kick yourself. Well, now there's a solution: Fetch Rewards. With Fetch Rewards, you can scan your grocery receipt, and the App will automatically add points to your account. No more fumbling around for your card; scan and go. Plus, Fetch Rewards offers a great selection of rewards, so you can redeem your points for something you want. So next time you're at the grocery store, download Fetch Rewards and earn those points.
From Target, the barcode scan function is great to check if there are any savings you might miss. You can also scan the items in your basket to have the cashier scan the difference when you check out. I only use this for savings. It would be convenient if I could create a complete shopping list of everything I need at Target. I have to make a separate shopping list and notate which items are in Cartwheel, which is very time-consuming. Rarely is anything I purchase available for a discount. The store-brand items are not available for any discounts. There can be some issues with logging in, as with any app. Overall, this App is great if you are a diehard Target shopper or for those general tidbits you need to pick up at the last minute or on the go.
The Target App is every shopaholic's dream come true. Not only does it provide a convenient way to browse and buy items from Target, but it also offers exclusive deals and discounts. And for those who like to plan, the App also allows you to create a shopping list and set reminders for upcoming sales. In short, the Target App is a must-have for anyone who loves a good deal. So what are you waiting for? Download it today and start saving!
Is your wallet feeling a little light these days? Dosh is here to help. With the Dosh app, you can get cash back on everyday purchases simply by using your linked credit or debit card. That's right – no coupons, no promo codes, and no hassle. Just sign up for an account, link your card, and start earning cash back on the things you already buy. Best of all, there's no minimum balance required to cash out.
With Dosh, you link your credit or debit card to the App and then start earning cash back on your purchases. There's no need to clip coupons or keep track of special sales; Dosh automatically saves you money every time you shop. Plus, you can use the App to find deals at nearby restaurants, stores, and hotels. So whether you're looking to save on your next vacation or want to earn a bit extra cashback on your everyday expenses, Dosh is a great option.
The Walmart app is a handy tool for anyone who likes to shop. It's easy to use and makes the whole process a breeze. You can search for items, add them to your cart, and pay for them from the App. You can even have your groceries delivered to your doorstep. The App is available for iOS and Android devices, so there's no excuse not to download it. And if you're worried about missing out on deals, don't be – the App will send notifications when sales or special offers are happening. So what are you waiting for? Get downloading and start saving those pennies.
The Walmart app is the perfect tool for anyone who loves to save money. A user-friendly interface makes it easy to find the best deals on everything from groceries to electronics. And for those who are always on the go, the App's built-in GPS feature ensures you'll never miss a sale. The Walmart app is a must-have whether you're a savvy shopper or a diehard bargain hunter.
The Rakuten App is the perfect tool for anyone looking to earn cash back on their everyday purchases. With a simple click of a button, users can start earning rewards at any of their favorite stores. And with Rakuten's exclusive coupons and deals, shoppers can save even more. Best of all, the Rakuten App is free to download and easy to use. So what are you waiting for? Start saving today with Rakuten.
It's simple to use – download the App, create an account, and start shopping. You'll automatically earn cash back whenever you purchase at a participating store. Plus, you can stack Rakuten App with coupons and promo codes to save even more money. And if you refer a friend, you'll earn an additional $10 bonus. So why not download Rakuten App today and start earning cash back on your everyday purchases?
Probably one of the best apps for finding local fuel prices, planning long trips, and doing trip estimates. Since prices are user-updated, sometimes there are some mistakes, but they're not familiar, and this method is more accurate and faster than having the creator research prices every night and post them to the App. It is also like that it warns you when there's going to be a price spike in your area. This App alerts that prices are about to go up and fill up soon. This feature is super helpful for my family as my husband and I have about an hour commute combined. So the best gas prices help with staying as frugal as possible. It lets us plan our shopping trips and eliminates extra trips to fill up.
FINAL THOUGHTS:
Overall, what are you looking for in a cashback app? Organization? As I appreciate the other apps, the nice thing about the fetch rewards app is that Walmart and Target, the two stores closest to my house, are merchants. The fetch rewards app lets me compare shops to maximize my savings. I believe that you should be savvy about shopping comparisons, and these apps are handy for everyday use. We encourage you to use rate and comment on our App. We would love to know your thoughts. We hope our App will save you money and enrich your shopping experience. Happy shopping.