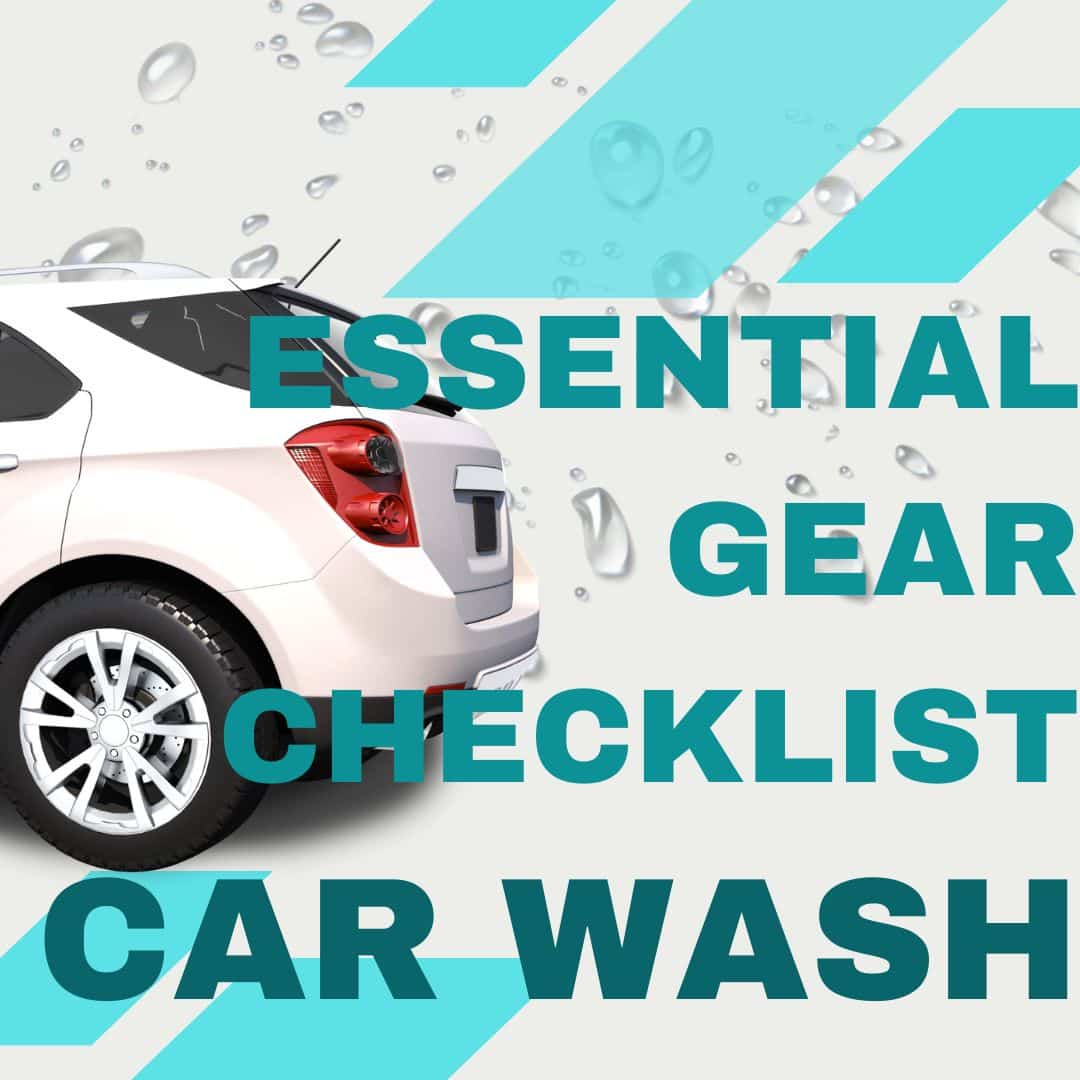 Essential Gear Checklist: Car Wash
by couponlab
It's never a wrong time of year to wash your car unless it's buried in snow or baking under a sun so hot that water would evaporate on contact. Through the generations, techniques have been tried and tested, proudly passed down, and, like everything else, enhanced by technology.
Even with most towns boasting at least one fancy laser-super-platinum-touchless wonder wash, many proud car and truck owners prefer a more hands-on method. An afternoon spent in the driveway buffing out your prized possession provides a satisfaction level that many Americans still enjoy. Robots can't have everything.
Essential things needed for Car Wash
---
Sponge
While most of these items will seem obvious, it's essential to consider the extra steps to ensure a properly cleaned car. A dirty sponge will only smear grime across the surface of the vehicle. And, one with too much bite can leave swirly scratches, making this process much more expensive.
Bucket
Continuing with the basics, it's even better to have two buckets- One with piping hot soapy water, the other, a wring-out receptacle.
Hose
Why is it so hard to find a hose that does its job without jamming or leaking, spritzing, or spraying? The hunt continues for the perfect stocking. But, we can admit to a preference for the coiled versions. They're perfect in small spaces and don't carry the unnecessary girth of traditional outdoor models.
Microfiber
The last essential item needed is a rag or towel made with specially produced fabric for sensitive paints and surfaces. Most cars carry a thin clear coat protectant that can be disturbed or ruined by using incorrect material to wash or dry.
Window cleaner
Getting into specialty items, the theme of proper use continues. Glass cleaner, you guessed it, cleans glass better than other soaps or sprays. Freshly cleaned windows can give any vehicle a new car look.
Tire cleaner
Similarly, tire cleaner or blackener is intended only for the dark black rubber and plastic that holds the car together. The science of these formulas is astounding, as tires, dashboards, side skirts, etc., look new after one easy application.
Shop vac
Why not extend the afternoon to include the interior of your car? Unless it's one of the pandora's boxes better left closed, an easy sweep with a shop vac can take care of most scattered debris. Just be sure to open it and collect the change before dumping it in the trash.
Polish or wax
Entering the portion of our list where informed supervision becomes more necessary, a correctly applied layer of polish can have any vehicle sparkling for months. On the other hand, a poorly applied polish becomes a rolling joke for those able to recognize it.
Dent remover
Dent and dings happen. If you're living in a place that necessitates parallel parking or offers a mass parking solution of any kind, you've likely come to terms with the magically occurring imperfections that pop up around the exterior of your vehicle. Store-bought solutions for minor dents exist at any auto care retailer. Proceed with caution to not create further damage.
Scratch remover
Proceed with the very same when applying scratch remover to any vehicle. Read the label and consult an expert before undertaking any DIY paint corrections. This isn't the same as correcting a scuff on a dining room chair, and homework is needed.