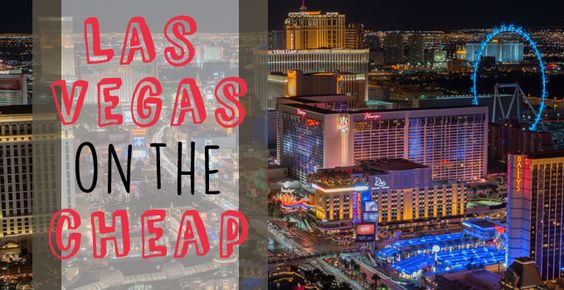 Las Vegas On The Cheap
by couponlab
Skip the strip clubs and the casinos and dig a little deeper into the desert jewel that is Las Vegas. Whether you're flying solo, heading out for a bachelor party, or need things to do with your kids in Las Vegas, there are plenty of things to do in the city — many of them free.
David Yeskel, fondly known as the Las Vegas Guru, knows that Las Vegas is "made for guilty pleasures and good deals, and when the two intersect the world is a much more beautiful place."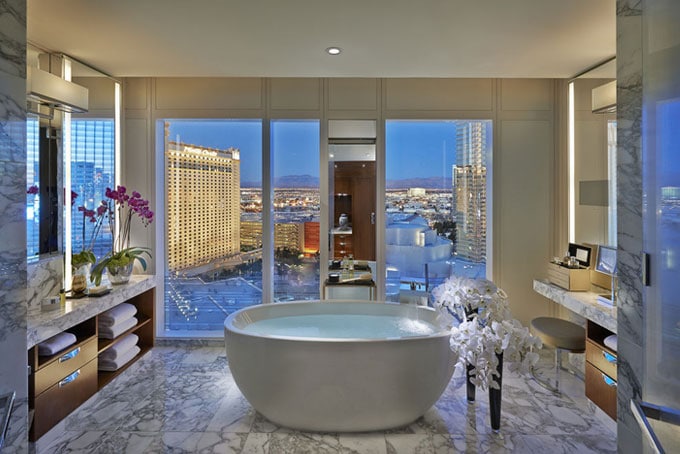 FREE OR CHEAP THINGS TO DO IN LAS VEGAS
1. TAKE A PHOTO IN FRONT OF THE LAS VEGAS SIGN
Yes, there is always a line, but how else will you prove to everyone on Instagram that you were, in fact, in Las Vegas?
2. SKIP THE TAXIS AND TAKE THE MONORAIL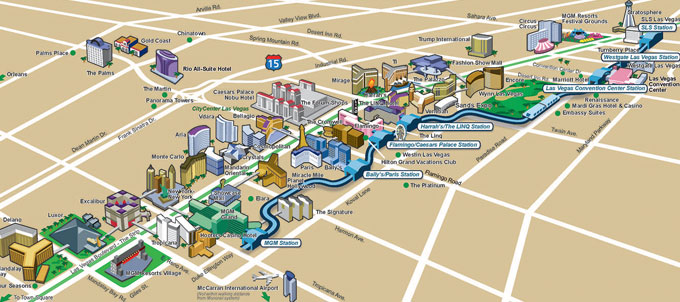 Don't wait in those massively long taxi lines at your hotel and take the damn monorail already. It does operate on Las Vegas time:
Mondays 7 a.m. – midnight
Tuesday – Thursday 7 a.m. – 2 a.m.
Friday – Sunday 7 a.m. – 3 a.m.
The average wait time is about 5-6 minutes at each station. You can get a single ride ticket for $5; 24-hour pass for $12; and up to a seven-day pass for $56. Save your feet and take public transportation.
3. SAVE ON SLOTS AT THE PINBALL HALL OF FAME
Stop shoveling your cash into the slot machines and head over to the Pinball Hall of Fame. A museum run by the Las Vegas Pinball Collector's Club, this 10,000-square-foot museum is completely free to enter; you only pay to play the machines. The pinball money is even donated to charity. Don't expect the red carpet treatment here; this is a no-frills layout to house the world's largest pinball collection. And with more than 152 pinball machines and 54 arcade games, it's a great spot to seek shelter from the often brutal Vegas sun.
4. DISCOVER SPONTANEOUS ENTERTAINMENT
Look for crazy street characters on the strip. You never know who you'll bump into while walking in Las Vegas, but that's all part of the fun.
5. WATCH THE BELLAGIO FOUNTAIN SHOW 
Illuminated dancing streams of water might not sound that exciting, but the Bellagio Fountain show is a spectacular display choreographed to 30 different songs. There's a show every half hour from 3 – 8 p.m. and every 15 minutes from 8 p.m. – midnight. On Saturdays, Sundays, holidays, the show runs every half hour from noon – 8 p.m. and every 15 minutes from 8 p.m. – midnight. On Sundays show times begin at 11 a.m. and run every 15 minutes until 3 p.m.
6. CATCH A SHOW!
It's not Las Vegas without seeing a high wire act or an artist in residence. Check out Best of Vegas for discounts on tickets to popular shows like Le Rêve, Absinthe, Britney Spears and more.
7. GET OFF THE STRIP
Get a feel for what the locals do at First Fridays in downtown Las Vegas. A free monthly arts festival where local artists display and sell their work, you will find special art installations and even live performance paintings. Not into art? Catch the wide variety of live music. Even better? Food trucks galore. We can all agree on food. 
8. TAKE A HIKE (OR BIKE) WITH NATURE
Springs Preserve is about 30 minutes outside of Las Vegas. Open daily from 10 a.m. – 6 p.m., you get full access to 110 acres of trails, as well as natural hot springs. Check out the Desert Tortoise Habitat, Butterfly Garden and Nevada State Museum while you're there. Adult tickets are $18.95 and children 5-17 are $10.95.
9. TOUR THE ICONIC NEON SIGNS
Take a stroll through the Neon Museum, AKA Boneyard Park. It's a collection of iconic Las Vegas neon signs, as well as an outdoor park with more than 200 defunct signs. Adult admission is $18; students and kids ages 7-17 are $12; children under 6 get in free. Bonus: if you book the Neon Museum AND the Mob Museum tours your price drops down to $15 per ticket.
10. STROLL THROUGH THE SNOW AT MOUNT CHARLESTON
Not only can you catch a beautiful sunset at Mount Charleston, you can also head up the mountain to get your snow fix. Only 30 minutes from the strip, it's the highest peak in the Spring Mountains at an elevation of 11,908 feet, and the eighth tallest in the United States. But beware, the path can be closed all the way into April due to snow.
11. SEE THE LEGENDS LIVE
Legends in Concert, currently playing at the Flamingo, features up to five talented tribute artists. From Adele to Michael Jackson to Prince, the tribute artists are so close to the originals you will definitely find yourself doing double-takes. Discounts can bring ticket prices down to as low as $15, so Legends is a fun slice of Vegas everyone can afford.
12. LUST AFTER OLD CARS YOU CAN'T AFFORD
Located on the fifth level of The LINQ Resort & Casino self-parking facility, The Auto Collections showcase more than 250 classic cars, including racing cars, muscle cars and much more. Since the exhibit is constantly changing, you'll never see the same set of cars twice. You can view the cars from 10 a.m. to 5 p.m. Monday-Saturday and find Rick Titus, host of Drivers Talk Radio, on site every Tuesday and Wednesday to review the newest cars on the showroom floor. Tickets are $11.95 for adults; $8 for seniors 65 and older and children under 8; and children 5 and under are free. You can currently get a pass for free admission to the Auto Collections on their site.
13. FOUR COLORFUL FLOORS OF M&MS
Don't miss four full floors of crazy colored chocolate when you visit M&M World in Las Vegas. Open every day from 9 a.m. – midnight, this colorful location is free to wander, and you can also catch a free 3D movie. You can even personalize your very own M&Ms in 16 different colors!
14. SWIM WITH THE FISHES
Just kidding. Most people know about the Mandalay Bay aquarium where tickets start at $20. But if you head to the Silverton Casino, you can catch a 117,000 gallon aquarium filled with tropical fish, sting rays and yes, even mermaids, for free. Project Mermaids is a non-profit organization helping to bring awareness to the Save Our Beach Foundation. You can catch the mermaids from 1-3:15 p.m., 5-6:45 p.m. and 7:30-8:15 p.m. Thursdays-Saturdays and 11:30 a.m.-12:45 p.m., 2:15-3:45 p.m. and 5-6:45 p.m. Sundays.
15. EXPERIENCE FREMONT STREET
Wander back to downtown Las Vegas for the Fremont Street Experience. Be warned: it is a wild four-block long undertaking. We're not sure what's cooler: the crazy 6-minute long light show on the world's largest projection screen (seriously, it's the size of five football fields) or the SlotZilla, a 12-story zip line that runs the entire length of Fremont Street. You can take a shorter version for $25 or the full-length feature for $45. Catch a ride before 6 p.m. and save $5.
Plan your Las Vegas trip today!