ModCloth and Bonobos Will Be Available Exclusively on Jet
by couponlab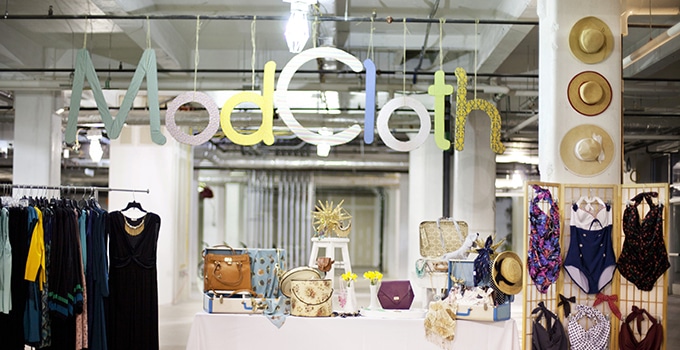 After all the hubbub about Walmart purchasing ModCloth, it appears the department store retailer will only be releasing its newly acquired properties on Jet. Both ModCloth and Bonobos will be distributed on Walmart's e-commerce darling, a decision based on appeasing customers as much as it is on financial viability for the brands. With millennials fleeing from Walmart's less-than-savory reputation regarding its treatment of employees and inventory sources, the brand needs a win with that demographic to tackle Amazon's aggressive retail strategy.
Demographics definitely play a major role in Walmart's decision, according to senior director of public relations at Walmart.com, Ravi Jariwala. "The plan has been for ModCloth and Bonobos, for some of that product, to be sold through Jet because the demographics they serve are very nicely aligned," Jariwala told Retail Dive. It remains to be seen if distributing on Jet will attract millennials to the brand. The backlash from the ModCloth purchase was heard round the web, with disgruntled loyal customers literally launching Facebook pages to organize boycotts of the vintage clothing retailer. ModCloth's response was poorly received, as evidenced by the comments on its blog post regarding the sale. Walmart appears unfazed; even with all the bad press, the company hasn't experience any dip in growth.
Will brands like ModCloth and Bonobos be able to maintain their pricing model? Executive vice president of marketing technology at marketing firm Ansira Kelly-Jo Sands told Retail Dive earlier this year, "[Y]ou might…see expectations of the prices to come down. From the consumer perspective, if I hear 'Walmart' I'm expecting a dress to cost a whole lot less than $90. Their price point would have to come down, the way Target's designer collections are higher than their normal brands, but not even as high as what ModCloth is getting." It's possible placing the brands on Jet's site rather than in Walmart stores will buffer that expectation, but it's difficult to tell before distribution begins.