Popular Camping outdoor Coupon Codes
With high-end outdoor stores selling expensive equipment for every outdoor adventure imaginable, you may think that camping is for hobbyists with money to burn. It's not. Camping can still be an affordable alternative to a hotel vacation with these tips:
Plan and Budget – Obvious, right? But if you first decide where you want to go, how far you have to drive to get there and how much it costs to stay, you can start to bring a budget into focus. Once you've determined gas and campground expenses, how much you have left over to spend on equipment and food will become clear.
To get started, visit these helpful sites for campground information, reviews of sites, trail maps and more:
koa.com – info and guide to KOA campgrounds across the country
forestcamping.com – search by region for reviews of camping sites in national and state parks
trails.com – great guide to campgrounds and family activities in sites across the country
nps.gov – online home of the National Park Service
reserveamerica.com – make a reservation online!
Talk to Friends – Chances are, someone you know has a tent. If camping is new to you, it makes sense to avoid buying the big-ticket items until you've tried it out. So borrow what you can and let your friends know you won't make a habit of mooching–it's just a tryout.
Buy Used – Can't find a tent to borrow? Army surplus and used sporting goods stores sell discounted camping equipment. Garage sales, freecycle.com, Craig's List and ebay are all great sources of everything from sleeping bags to camp stoves. What used gear may lack in shine and the latest technology, it can make up for in price.
Take Real Food – Unless you plan on a multi-week backpacking excursion, you don't need pricey freeze dried food. Instead, take dry goods such as cereal and pasta. Bring two coolers if you're traveling with kids: One for beverages and snacks and another for food you'll cook. For dessert? Toasted marshmallows, of course!
Current Top Camping outdoor Coupons
backcountry coupon
coupon code:
BUMPIT
Click to copy & open site
50% Off - outlet item
see more backcountry coupon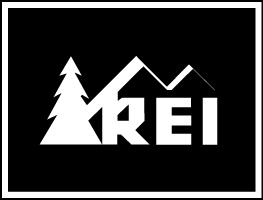 rei coupon
coupon code:
SPRING20
Click to copy & open site
20% off
see more rei coupon
sports direct discount code
Related Coupon Categories
Top Camping outdoor Stores