Popular Cheap Airline Tickets Coupon Codes
How To Get Cheap Flights, Cheap Airline Tickets, And More

Airlines continue to charge higher and higher rates for flights. At the same time, consumers continue to voice their ire over these developments. Higher airfare costs aren't going to disappear anytime soon, though. Frequent travelers must instead start finding ways to save money on each flight. Fortunately, cheap flights and airline tickets are available through numerous sources without the need to jump through hoops.

Here's a quick look at the options available to travelers:

Comparison Shopping Across Multiple Services

Airlines allow travelers to book flights on their individual websites. Various services aggregate flights and tickets in one location, too. Among these sites, consumers will find slight variations in pricing. Price differences occasionally come to the tune of $100 or more, and that's a noticeable amount of savings. Travelers looking for airfare shouldn't underestimate the effectiveness of comparison shopping.

Supplementing Fares With Airline Rewards Miles

Frequent travelers often sign up with airline rewards programs through their credit card providers. Sadly, racking up enough points for a free flight can prove impossible these days. Points can still be applied to flights in order to provide a slight discount per ticket, though. It's a simple tactic that can shave a few dollars off each ticket for a given flight, and most people have rewards miles sitting around.

Taking Advantage of Seasonal Sales And Promotions

To attract more flyers, airlines constantly discount flights to popular destinations around the country. Doing so doesn't cost airlines that much compared to what they receive in return. Flyers benefit by saving money on applicable flights for these sales and promotion. By timing a trip properly, an individual could save up to 60% on a flight to a particular destination, although not all destinations receive discounts.

Know The Fees Of Each Airline

In this case, knowledge helps travelers avoid spending more money, which technically amounts to savings. Airlines charge countless fees today for everything from checked baggage to miscellaneous service fees. Most of these fees are unnecessary, but they provide a huge boon to the bottom line for airlines. By knowing the fees for each airline, travelers can avoid wasting money on sometimes avoidable fees.

It won't reduce the price of each ticket, but this can make flying less expensive.

Don't Settle For Expensive Airfare!

Despite rising airfare costs, travelers can still save hundreds of dollars per trip with the right tactics. Travelers need to know where to look for discounts and how to avoid spending more money than is absolutely necessary. A little knowledge goes a long way in helping someone secure cheap flights and cheap airline tickets.
Current Top Cheap Airline Tickets Coupons
travelocity promo code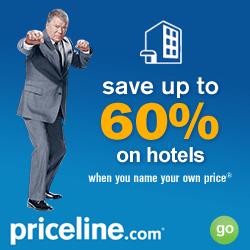 priceline coupons
coupon code:
68277
Click to copy & open site
Text: DEALS to 68277
see more priceline coupons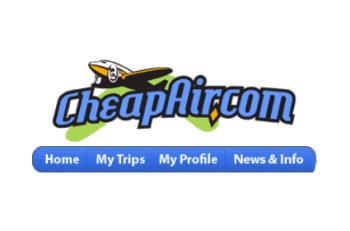 cheapair.com promo code
Related Coupon Categories
Top Cheap Airline Tickets Stores