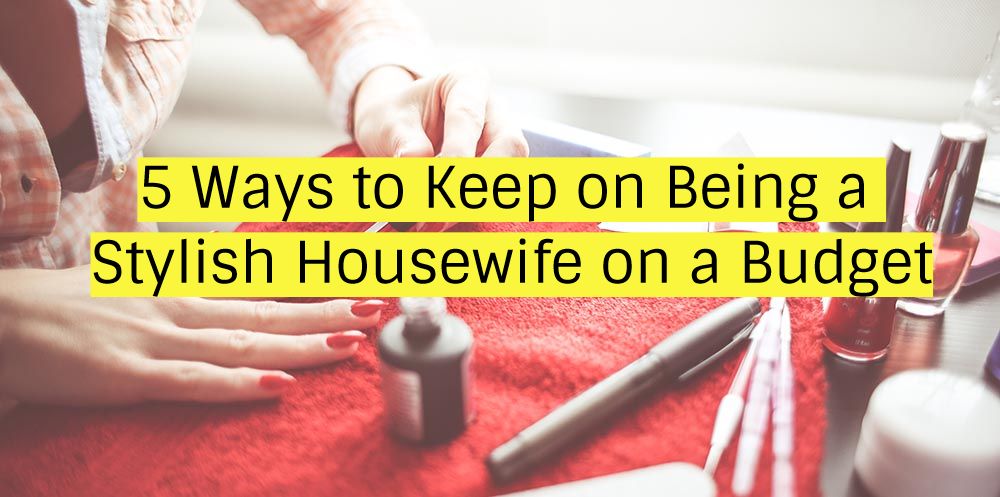 5 Ways to Keep on Being a Stylish Housewife on a Budget
by couponlab
Unfortunately, times are hard and as such, money gets tighter and tighter. Going to Guess to buy a little something used to be a goal, now it's just a dream. No problem, a human being doesn't give up whenever times get tough, we simply adapt to the changes and keep on doing our own thing.
So what if the budget went down? So what if we can't do it like we used to? We a little bit of creativity and a little bit of confidence, we can do anything. The truth is, style is all about attitude and that, my friend, we have.
1. Use coupons
Paying the whole price for something when there are promotions around to use? That's so démodé, I can't even think about it. The budget is tight, so it's a great idea to use coupons that you can find on your local newspaper or even online just to get some new stuff at a lower price. The items affected by coupons just might bring up your creative side. With A'Gaci coupons you can get as much as 20% discount without stepping out of your house.
2. Stop following trends
The fashion industry keeps on setting new standards and they are amazing at doing so – that is why they succeed. You, however, shouldn't follow their trends at all. They want you to purchase incredibly expensive stuff just to keep up, and you're on a budget. Make your own style and be yourself. Now that is stylish!
3. Understand you don't need too much
We can take in this lesson from pretty much everywhere. Ranging from the most amazing gourmet dishes to the most incredible business models you could ever imagine, the one lesson we take is that simple is the way to go. Look at Google. It's a website with a logo, a bar to write on and two buttons, and yet they made billions.
This means you don't need a lot of accessories to be stylish. In fact, a simple dress with an amazing smile can be just about enough to make everyone go "wow!" as soon as they see you. Looking at Bloomingdale's items could be a good start especially if you can get your hands on some awesome Bloomingdale's discount codes that can get you as much as 65% off. It is like killing two birds with one stone.
4. Don't be afraid of flaws
Sometimes people want to be perfect, they just want to cover up every flaw to present themselves as flawless – and here we find their imperfection, right on our face. There's no such as perfection on humans, we were made with flaws and we are meant to make mistakes so that we can learn. Don't think those shows will look good? Try them on, then you can tell if they do or do not look good.
5. Keep a journal
It's not all going to come to you at once, so you better keep a little style journal with you for whenever you get a eureka moment and want to keep it. You can try to trust your memory, but you'd rather be safe than sorry.