Retro Revival: Yoga Beauty Tips from the 1960s
by couponlab
My Nana once told me that her mother, my great-grandmother, had bags under her eyes because she'd rub them furiously with her fists first thing in the morning. "If you don't do that, you'll be alright," Nana told me with conviction.
I never bought her cockamamie beauty tips, but that doesn't mean I toss all farfetched ideas aside in the name of saving face – in a literal sense!
For all you brides-to-be, I offer you these instructional images from Yoga for Beauty and Health, a 1960s beautification book that my mother may or may not have accidentally stolen from a library in Ohio just a few short years before she and my father got hitched. Perhaps they'll help calm your nerves before you trot down the aisle, or maybe they'll just be good for a giggle. Either way, why not give 'em a whirl?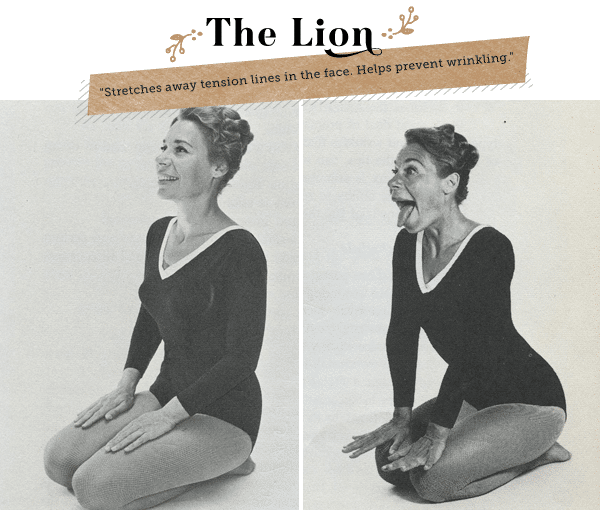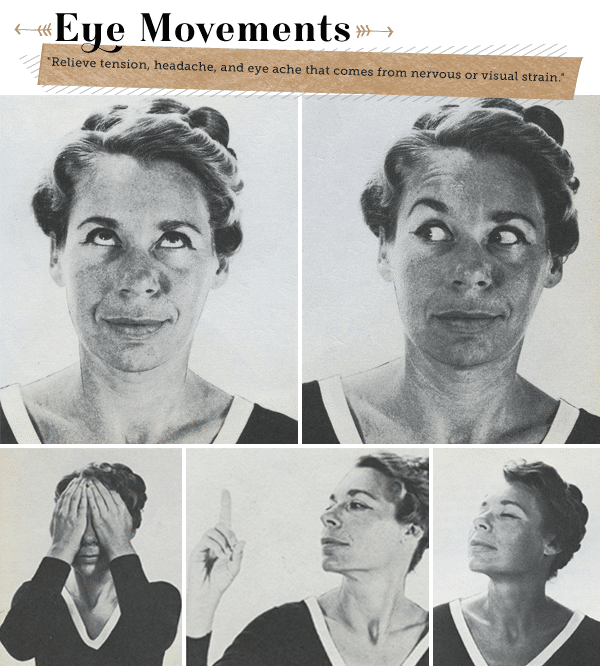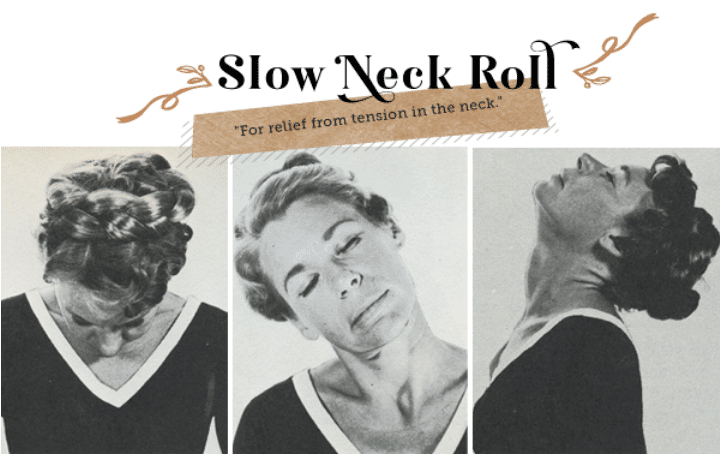 What will you do to de-stress before your big day?
8 Responses to Retro Revival: Yoga Beauty Tips from the 1960s
RBuccicone 04/17/ at 10:17 am #
I'm pretty sure the first one will GIVE you wrinkles especially in the brow. Silly book 🙂
Reply
Laura (ModCloth) 04/17/ at 11:03 am #
Funny, right? I can't wait to show my mom this post. She probably won't remember giving me the book, so I'm anticipating a highly entertaining conversation.
Reply
Priscilla Francine Makeup 04/17/ at 11:49 am #
Laura, this is hilarious!!!
Reply
Laura (ModCloth) 04/17/ at 4:00 pm #
Seriously, I had so much fun skimming through this book. I'm going to start doing the moves at my desk until my coworkers think I've lost it.
Reply
molly alice 04/17/ at 1:07 pm #
I just wish I could get my hair to do that!
Reply
Jess 04/17/ at 2:08 pm #
This the funniest!! The first one gets my giggles going, big time. Thanks for sharing this gem. (And I'm buying that book NOW.) xxx, j
Reply
Jess 04/17/ at 2:16 pm #
Just ordered it from Amazon UK – got it for $0.01 + $3 shipping. I can't wait to dig in!
Reply
Laura (ModCloth) 04/17/ at 4:02 pm #
Ha! Nice!
Reply