11 WAYS TO BUILD THE BOHO BEDROOM YOU'VE ALWAYS WANTED
by couponlab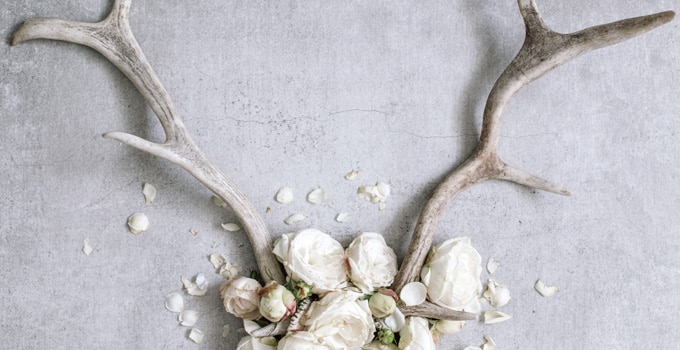 One part romantic, one part hippie, a dash of various cultures, and you've got boho-chic, a whimsical style that features flowing lines, natural elements and lots of color. While fashion designers have cornered the market on boho-chic with their festival styles, clothing isn't the only way to express your bohemian spirit. What better place to integrate such a dreamy look than your bedroom? Power up Pinterest because we've got boho bedroom ideas that'll help you build the bohemian bedroom you've always wanted.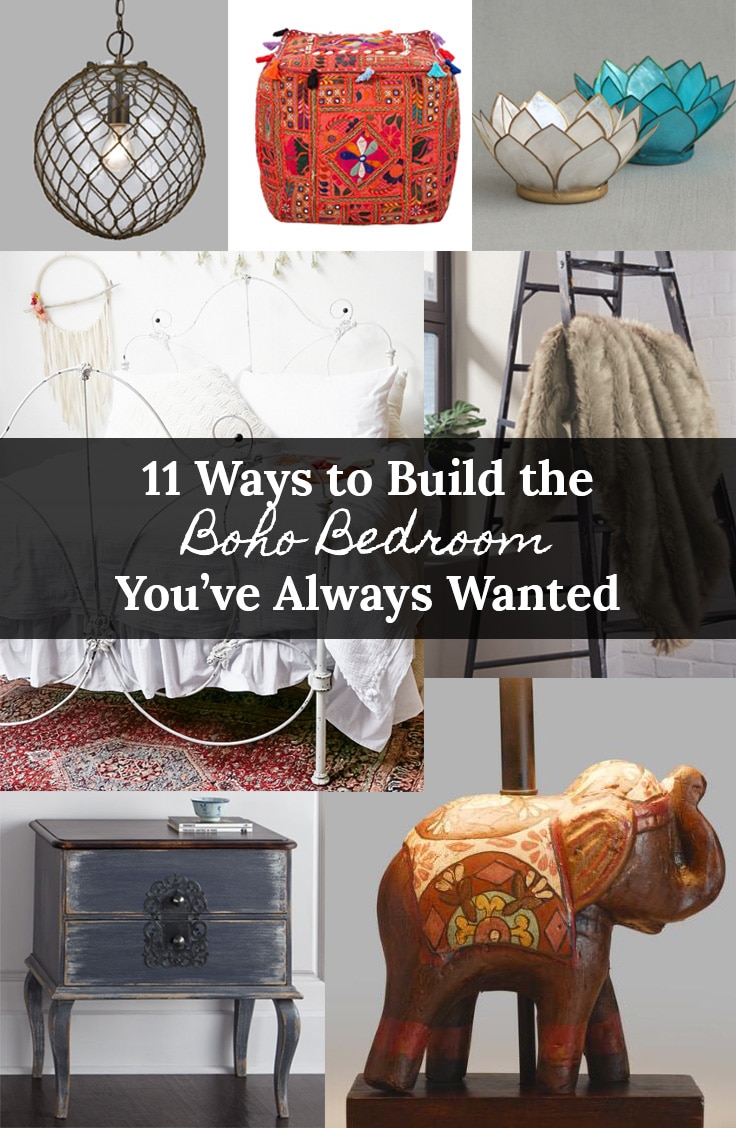 BOHO BEDROOM WALL ART
Boho room decor is all about mixing and matching. Look for florals, drapey materials, animal themes (particularly antlers) and designs inspired by various cultural traditions.
BOHO CANDLES
It's not boho-chic without candles. You can't really go wrong with whatever candles you choose, but if you really want to stay true to the boho style, look for crystals, glass or distressed wood.
BOHO BEDROOM DECOR
It's the little details that can really pull a room together. Integrate elements of the boho-chic style through accent decor throughout your new bohemian bedroom.
BOHO BEDROOM LIGHTING
Decorative lighting is a must when going boho. Drape string lights from a canopy bed or along the wall, install over-sized pendant lighting or find accent lighting pieces to create your boho-inspired look.
BOHO BEDROOM RUGS
Fur or animal skin — whether real or faux — is a popular boho-chic look, but if that's not your thing, there are plenty of other boho-inspired rugs to choose from.
BOHO NIGHT STANDS
When picking out a nightstand for your new boho bedroom, look for pieces that resemble vintage bedroom decor with weathered finishes, natural wood, and round lines or shapes. If you're looking for a multi-colored nightstand with mix-matched patterns, you may be better off going DIY with a piece you pick up at a flea market because most of those typically cost way more to purchase completed.
BOHO BED FRAMES
Almost any bed frame can be dressed to look boho-chic, but you can add to the look with vintage wire bed frames or simple platform bed frames that serve as blank slates for your boho design.
BOHO BEDDING SETS
To achieve a boho look with bedding, you have a few options. Mix patterns, go sheer and flowy, or look for prints that reflect a specific cultural tradition. You can even go plain white so you can dress it up with pillows and throws (keep scrolling to see pillow and throw suggestions).
BOHO THROW BLANKETS
Color, mixed patterns, fur and fringe are staples of boho throw blankets. Spread them, drape them, snuggle in them — a good throw blanket should always be both decorative and functional.
BOHO BEDROOM PILLOWS
Add colorful prints, a touch of vintage or even some mindfulness quotes to your boho bedroom with decorative throw pillows.
BOHO POUFS
Poufs are incredibly versatile home decorating pieces. These solid cushions come in many shapes and sizes and can be used as seats, ottomans or simply an accent piece.