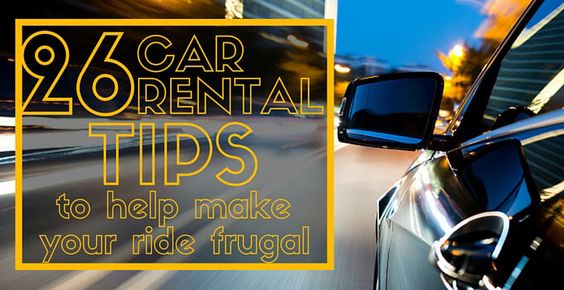 26 Things I Wish I Knew Before Renting a Car
by couponlab
Let's face it: sometimes getting a good deal on a rental car seems like an impossible task. There are just so many hidden fees and scheduling factors to consider that it can make vacation planning way more stressful than it should be. It would help if you didn't have to feel like Tom Cruise, dangling alone on a wire over that perfect rental price while trying to avoid those pesky infrared insurance fees. And, luckily for you, you don't have to feel that way because we're here to help you on your mission.
Should you choose to accept it, your mission is to find yourself a decent rental car at an affordable price for your upcoming family vacation. The following tips will help guide you along every step of the process, from learning how rental pricing works to drive your rental car off the lot.
Godspeed and good luck.
By the way, this blog post will not self-destruct after you finish reading it, so don't worry about that. Just enjoy the tips.
UNDERSTANDING HOW RENTAL PRICING WORKS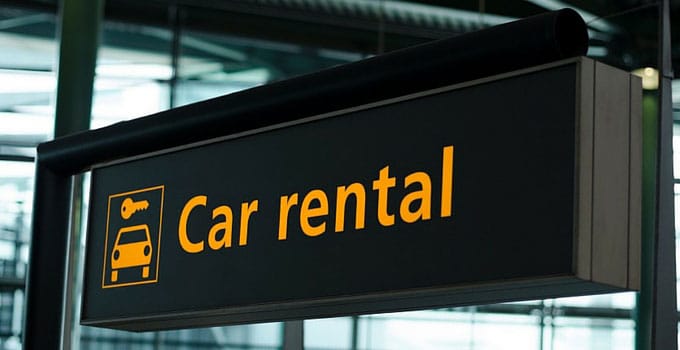 Before you can begin your rental car shopping mission, you must first understand what you're dealing with in rental car prices. To the car rental novice, these prices might seem relatively simple on the surface. But those of us who have some experience renting cars know that this is certainly not the case. That's why these first three tips deal with the intricacies of rental car pricing:
1. FOCUS ON THE ESTIMATED RATE
When shopping online for rental cars, it is essential not to be too drawn in by the first meager price you see. This is because that price likely only represents the base rate for renting the car, which does not factor in all of the additional fees, taxes, and surcharges that you will also have to pay on top of this meager price. Once those other costs are added, the final price will likely not be as light as you had initially hoped it would be. Take the base rate with a grain of salt.
The rate you're going to want to look for is the estimated rate, which factors in all of the additional charges and more closely resembles what you'll end up paying. You might have to do some digging to find this price because it probably won't be as noticeable on the page as the lower and more attractive base price for obvious reasons.
2. MIX AND MATCH FOR THE CHEAPEST INSURANCE
Of all the additional fees rental car dealers will add to the base cost, arguably the trickiest and most frustrating to deal with are insurance fees. People are very wary of car rental insurance, as they should be; however, to altogether reject all forms of insurance offered by the dealer straight away would be a mistake.
Sure, there are good alternatives to the dealer's insurance, such as using your insurance to cover your rental car or renting with a credit card that already offers rental car insurance. However, as Lianne Haug, co-founder of the excellent travel app Pana, explains, these alternatives only cover certain aspects of rental car insurance. Generally, using a credit card takes care of comprehensive insurance, which covers other people damaging your car, and your insurance will likely cover your liability for damaging other vehicles. But these alternatives might not cover everything that the dealer's insurance offers, such as the loss of personal effects or personal injury. So you might want to try to mix and match, using your own insurance/credit card insurance to cover the comprehensive and liability portions, while buying some of the dealer's insurance to cover other things that you want to be covered as well. That way, you won't have to spend too much to buy those elements of the dealer's insurance that you don't need while also remaining completely covered. It's always better to be covered entirely just in case.
3. SORT THROUGH OPTIONAL EXTRA COSTS
Your rental bill will be littered with all sorts of optional charges, such as fees for gas and roadside assistance. You mustn't just accept these perks without thinking. Don't treat renting a car like some online privacy agreement that you can quickly scroll through and click "I agree." All of these small additional fees add up, so really think about whether or not you're going to need a GPS and satellite radio while on your trip. After all, most folks already have those things on their smartphones.
One particular optional fee that you'll especially want to consider avoiding is pre-buying gas from the rental place. Expert travel blogger Angelina Aucello suggests that you avoid paying for gas upfront because the "price per gallon that is quoted is based on the purchase of a full tank, so you'd have to drive it back on E for it to be worth it." For this reason, you're probably just better off finding a gas station with low prices and filling up the tank before you return your car.
RESEARCHING HOLISTICALLY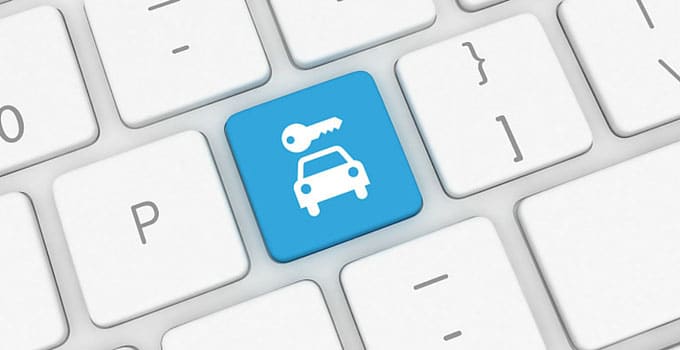 Now that you understand the intricately complex web of car rental pricing, you're ready to begin scouring the internet for the best deals on car rental. And by "scour the internet," we mean scour the internet. Here are three more tips for researching well:
4. SHOP AROUND
You're probably not going to find the very best rental car deal if all you do for this step is type "car rental deals" into Google and pick the first option that comes up. Instead, you're going to want to check out multiple car rentals comparison sites, such as CarRentals.com, Travelocity, Expedia, and Hotwire, as well as the websites of specific dealers, such asBudget Avis Hertz, Booking, and more, before you make your decision.
5. KEEP AN EYE OUT FOR DISCOUNT OPPORTUNITIES
There are many ways to receive discounts on car rental. One of the best ways is to find coupons and promo codes on Couponlab.com. Other methods include checking to see if the dealer you're renting from offers discounts for AAA or AARP members because a lot of them do. Many dealers also allow you to use your frequent flyer miles to get deals on renting. And consider joining the loyalty or rewards program of the company you rent from to maximize your savings further.
6. DON'T LOCK YOURSELF INTO ONE PARTICULAR DEAL
No matter how enticing a specific deal looks, you never know when you're going to stumble onto a better one. So be sure to never lock yourself into one particular contract by paying ahead of time. If you do this and find a better deal, you will likely have to pay a high cancellation fee to drop your current value for the better one. So always rent from companies that allow you to reserve without paying beforehand and don't have any cancelation fees. That way, you will give yourself optimal flexibility for finding the best deals up until the last moments before your trip. Seasoned traveler Rick Brown takes this tip to the extreme by reserving with one company in advance and then looking for other cheaper and quicker options when he reaches the airport. You never know when a better deal might come along.
LEARNING THE ART OF THE RENTAL CAR DEAL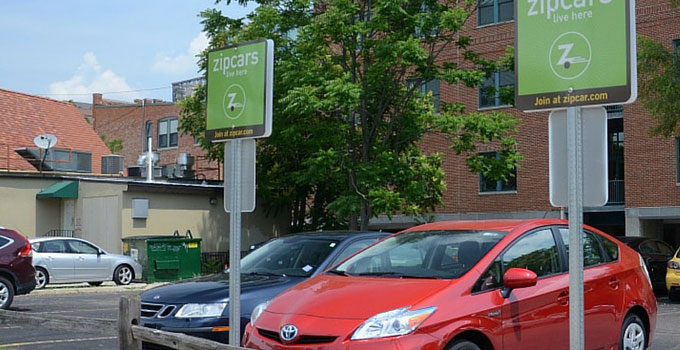 Scouring can only get you so far when it comes to getting the very best rental car deals. If you want to get the best rate, call the dealers and negotiate your way to the very best price. Here are three great tips to keep in mind while on the phone with the dealership:
7. NEGOTIATE POLITELY
After you've done your online research and found a few companies, you would be willing to rent from, call those companies up and see if you can get them to lower their prices even more. Frugal expert Jason Wuerch has written an excellent description of how to go about this in an article about saving on car rental. What we like most about Jason's report is how he emphasizes being polite when calling these companies. Don't be presumptuous about asking if a company might lower its prices. Mention that you saw a lower price at one of their competitors and see if they might be willing to match that price or even go lower. By being kind and respectful as you go about this negotiating process, you will likely find yourself paying a significantly lower price than you would have had you gone about it rudely, or worse, not even bothered to try to negotiate at all. It's worth a shot!
8. DON'T BE AFRAID TO HAGGLE
Although it may sound like a daunting task to call car rental representatives and try to coax them into giving you a lower rate, you must remember that you are the one in control. They need to sell to you; you don't have to buy from them. So go in with confidence, knowing that if they refuse to go as low as you'd like them to go, you can always politely tell them you'll think about it and then call another representative to see if they're willing to go any lower. It can be an exciting and rewarding experience if you go in with the right attitude, so don't be afraid to get you to haggle on.
9. WHEN IN DOUBT, ASK
This hack goes right along with the last one. It never hurts to ask questions, whether you're on the phone negotiating with the dealer or looking at your rental agreement at the rental counter. If you're not sure about something on your bill, ask them about it. If you're curious about them offering special discounts, go ahead and ask. If you're wondering if you can have a little more time with your car without paying extra, definitely be sure to ask about that one. Companies will often agree to extend their grace period by an extra hour if you ask them for an extension upfront. And finally, if you were hoping for an upgrade when you got there but didn't get one, don't be afraid to ask about that either. After all, as Brian Karimzad, director of the travel rewards card comparison site MileCards.com, points out, "agents at the rental car counter often work on commission, so there may be some room for a good deal like a $50 upgrade to a Mercedes." The only way to learn about the possibility of such an upgrade is to ask.
FINDING THE PERFECT MOMENT
Timing is crucial when it comes to renting a car. Here are five great tips to help you find the perfect time to rent:
10. CONSIDER THE TWO WEEK ADVANTAGE
Last year, Kayak.com did a study in which they found that the best time to book a rental car was generally two weeks in advance. Although this time varies by location, it is better to book earlier rather than later still holds. It's why travel expert David Bakke of MoneyCrashers.com recommends "booking a rental car as soon as possible" because "rates are normally based on the number of available cars when the reservation is made." So if you're planning on renting a car for a popular vacation time when rental vehicles will likely be scarce, such as during spring break, the sooner you rent that car, the better. Otherwise, by waiting until the last minute, you could wind up paying an outrageous fee out of desperation for one of those few remaining rental cars.
11. TARGET WEEKENDS
You may be surprised to learn that rental cars are usually less expensive on weekends than during the week. After all, you would think that many people would be renting on weekends since they are the best times to go on vacation, causing rental prices to spike on Saturdays and Sundays. However, the opposite is generally true. It turns out a lot more people need to rent cars during the week for things like business trips than they do on the weekend. Go figure.
12. TRY LENGTHENING YOUR TRIP TO GET A BETTER RATE
Sometimes renting for a week on a weekly rental rate can be cheaper than renting for a few days on a daily rental rate. Rental companies want you to rent for a more extended amount of time because it's better for their business when there are fewer idle cars in their lot. And a week doesn't necessarily mean seven days. As renowned travel blogger Charles McCool points out in his essential car rental tips, "a weekly rate automatically kicks in for a rental of five days or more." So if you were planning on renting a car for a four-day trip, you might want to consider taking an extra day because doing so can save you some cash.
13. KNOW THE UPGRADE TRICK
Suppose you need to rent during the week. In that case, you may want to try the nifty little trick that Sofie-Claire Hoeller suggests in her car rental tips article: try reserving the cheapest car you can for pick up at a generally busier time, such as a Monday morning or a Friday afternoon. By doing this, you open yourself up to the possibility that the cheap car you reserved will be out of stock when you get there, and they'll be forced to give you a free upgrade. It's worth taking a shot if you have to rent during a more expensive time.
14. BE RIGHT ON TIME DROPPING IT OFF
Here's the deal: rental car companies are very particular about when they want you to return your rental car. Not only will many companies charge you an extra fee if you're late returning the vehicle, but many of them will also find you if you return the car too early. So if you don't want to pay any more than the rate you're already paying, then be sure to return your vehicle within the period that the dealership expects you to replace it.
PICKING THE RIGHT CAR RENTAL LOCATION
Location, location, place — it's just as important in car rental as real estate. Don't just settle for the most convenient location because you may be able to get a better rental deal at the shop down the road. Two essential tips to keep in mind when considering where to rent from:
15. LOOK AWAY FROM THE AIRPORT
By renting at a non-airport location, you'll save yourself money by avoiding those pesky airport surcharges. If you can, try to find a rental place outside the central metropolitan area because the cars will probably be less expensive there due to lower local tax rates. Just make sure you can find cheap, reliable transportation to get you to that rental location from the airport. Otherwise, it might not be worth renting from that location if you have to pay an arm and a leg to get there. Sometimes paying a little more for convenience is better than the alternative; nevertheless, the choice is still worth considering.
16. TRY TO END YOUR TRIP WHERE IT BEGAN
It can be costly to drop your rental car off at a different spot than where you picked it up. This is because rental companies will charge you more for the fact that they now have to return your car to its original location. So, wherever you choose to rent your vehicle, make sure that you'll be comfortable dropping it off at that exact location at the end of your trip. For example, if you do choose to rent away from the airport, make sure you have a cheap, reliable form of transportation to get you back to the airport after you've dropped your rental car off at the dealership. Otherwise, if you have to drop it off at a location closer to the airport or at the airport, you may wind up paying more than you should.
DEFYING CAR RENTAL CONVENTION
It doesn't matter if you're talking about car rental or life in general; a straightforward truth reigns supreme: mindless conformity is terrible. Don't just rent from one spot because that's what everyone else is doing. Don't just rent one type of car because that's the "hip and stylish" thing to do. By zagging while the world zigs, you can save yourself money while doing some good for small businesses and the environment in the process. Three tips for all you non-conformists out there:
17. RENT FROM THE LITTLE MAN
There are tons of independent car rental agencies around the country, and they would all be happy to have your business. It's hard to compete with those big car rental chains, so you can rest assured that when you walk through the doors of an independent agency, they're going to treat you very well and try to get you the best deal so that you'll keep coming back to them again and again. And because many of these companies are locally owned, they can be more flexible with their pricing. They will likely be more willing to negotiate about lowering their prices than the more prominent companies.
18. THE LESS POPULAR, THE BETTER
You're not going to want to rent from a thoroughly unpopular company. (Make sure they have some excellent online reviews and aren't just some terrible company before you rent from them, of course!) But if in the past you've noticed a company often has a surplus of cars in their parking lot and a good reputation, that might be the perfect company to rent from. Such a company will probably be willing to give you an excellent rate to get one of their many idle cars off of their lot. Keep in mind that car rental companies can't make money off of new cars; thus, the more cars they have available in their lot, the more desperate they'll be to get you to rent one. That means more savings for you!
19. HUMBLER CAR, HAPPIER WALLET, LIKELIER UPGRADE
When it comes to picking the type of car you want to rent, we understand that it can be pretty tempting to go for the biggest, fanciest, newest car available. While on your vacation, we get that you might also want to take a break from the boring old minivan you usually drive by renting a suped-up Subaru. But, of course, this might not be the wisest financial decision.
Instead of going after that glittering diamond of a vehicle, you might want to settle for a less popular jewel because doing so can wind up benefiting you more in the end. According to Brian Karimzad, booking a rental car from the absolute lowest car class increases your likelihood of getting a free upgrade because "rental agencies often run out of those smaller cars first, as business travelers tend to rent mid-sized or larger, and the rental car companies keep a lot more of those bigger cars on the lot." So, by booking one of those smaller, less popular economy cars, you could still end up getting something closer to that diamond you originally had your eye on for that humbler low price.
Even if this little trick doesn't work and you end up stuck with that smaller, less-appealing car, then at least you saved money! And, hey, isn't a vacation more about the location you're going to than about the vehicle you'll have to drive around in while you're there? As long as it gets you and your family from point A to point B, who cares how fancy it is? You're going to an exotic new location; isn't that fancy enough? (Of course, you're going to want to make sure your whole family can fit in that smaller car, or else you're going to be in some big trouble!)
TAKING YOUR TIME AT THE RENTAL COUNTER
Alright, you've done all your research, you've picked the cheapest option by renting away from the airport at a lesser-known car rental company on the weekend, and you've made it to the rental counter. Now what? The temptation will likely be to fly through the paperwork to get to your sweet ride as quickly as possible. DON'T DO THIS. As long as you've given yourself plenty of time to look through the rental agreement, there's no need to rush. And by reading the fine print carefully, you could save yourself some money, as you'll discover from these three rental counter tips:
20. MAKE DECISIONS BEFOREHAND
Look over your agreement before you get to the rental counter and decide what optional fees you will pay and which ones you will decline. By making these decisions in advance, you will take some pressure off yourself and decrease your chances of paying for something you don't need to pay for.
21. LOOK OUT FOR HIDDEN FEES
As you know from learning about how rental pricing works, there are a lot of small fees that go into creating that final cost for your rental car. Even if you've already looked over and understood all of the available extra fees before reaching the counter, it never hurts to double-check and make sure you know exactly why you're paying what you're paying before you sign on the dotted line and drive away. If you see a payment on the bill that you don't quite understand, then don't just assume that it's one of those unavoidable costs that we discussed above. Instead, ask the clerk to explain every mysterious fee to you and see if there might be some more unnecessary charges that you can opt-out of before signing on the dotted line.
22. MAKE SURE YOU UNDERSTAND YOUR RENTAL AGREEMENT
Know precisely when you're expected to bring the car back, where you should bring it back and what condition they expect the vehicle to be in when you get back. Do they expect you to refill the gas tank before you return it? Are there any mileage restrictions that you might have overlooked and need to know about? Is there a grace period for returning the car that you could take advantage of in case of an emergency? All of these things are important to know before you drive away because unknowingly violating any of them could result in a costly fine.
TREATING YOUR RENTAL CAR WELL
Okay, so you've signed your rental agreement, you've got your keys, and you're standing in front of your beautiful rental car. What do you do next? Here are four tips to help you make the most out of you and your rental car's journey together:
23. INSPECT AND RECORD DAMAGES BEFOREHAND
You don't want to wind up paying for somebody else's negligence, so be sure to inspect the car and record any damages (even the most minor dents) before you start it up. Make sure that the dealership is aware these damages aren't yours. One good way to do this is to take pictures of those damages with your phone and then time-stamp those pictures so that you can show them to the dealer if necessary upon return.
24. TREAT IT EVEN BETTER THAN YOUR CAR
This car is not your own, so don't trash it. Please don't leave it unlocked and let your kids drip ice cream all over the back seat. Besides the fact that you'll have to pay extra fees for those damages, it's just not a good thing to do. People are making their livelihood working for this rental car company, and you're hurting them by acting carelessly with one of their products.
25. DON'T BREAK THE LAW!
Okay, this one should be common sense, but it is excruciating to get a ticket when driving a rental car. As Rick Brown points out, not only will you have to pay off your ticket, but you will also have to pay a fee to the rental company. Extra fees are no fun, so be sure to be on your best behavior when zooming around Tahiti this summer.
26. ENJOY THE RIDE!
Look, we know that renting a car is stressful and you are serious about saving as much money as possible. But don't let your zeal for savings get in the way of actually enjoying your vacation. Once you have your rental car, relax! You've accomplished your mission of getting a decent rental at an affordable price for your family vacation. As long as you don't do anything stupid and return the car to the dealership on time with a tank full of gas, your wallet is going to be okay. So get out there and enjoy your vacation! Life's too short to worry about money all the time. Now it's time for you to have some fun.