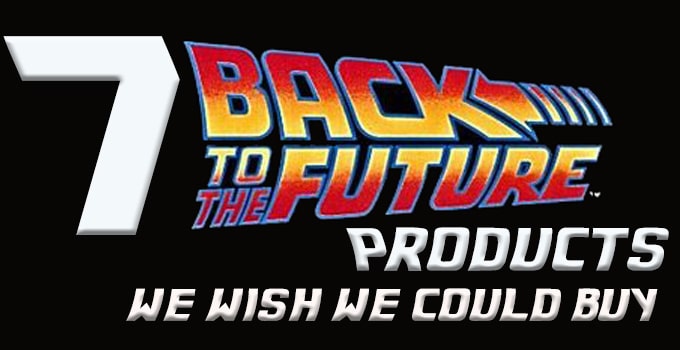 7 Back to the Future Products We Wish We Could Buy
by couponlab
Back to the Future Day is October 21, 2022, which is the day Marty travels from 1985. Some products featured in the movie were pretty spot on with how technology has evolved — think video chat, wireless video games, love of sequels, and 4D movies. I've always wished many other products featured in the film were available naturally. Here is a list of our favorite Back to the Future products that we wish we could score a deal on this Black Friday but can't… yet.
1. FOOD REHYDRATOR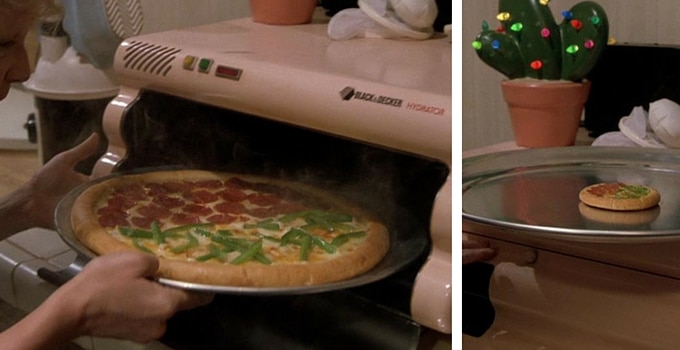 We've heard of a food dehydrator, but a rehydrator would be a great space saver. Imagine what kitchens would look like! On the downside, the taste of freeze-dried and military MREs (meals ready to eat) is terrible. Farmer's markets and international stores are looking like the best way to stock up the refrigerator for now.
2. HOVERBOARD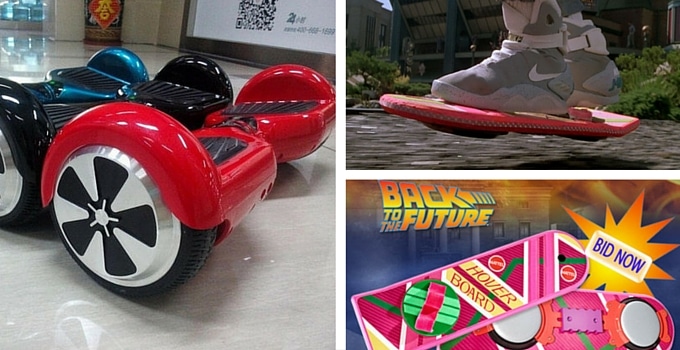 The Hendo hoverboard and Segway hoverboard are the closest we have to the Mattel hoverboard. While they don't actually "hover" and are on wheels, they are great for getting around in style. It's just too bad that none of them can cross over water. Check out this Smart Balance self-balancing drift board hoverboard.
3. CUBS WORLD SERIES GEAR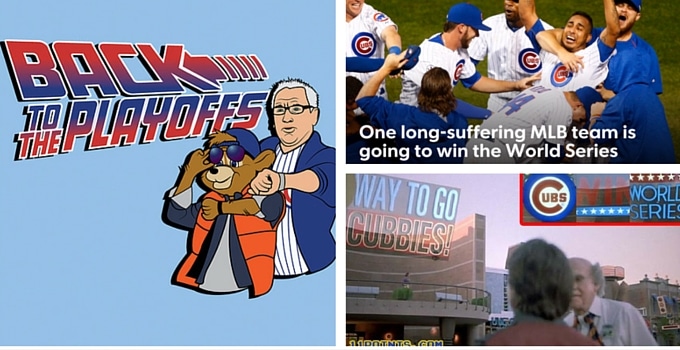 As an Illinois girl and north-sider during my college days, I am excited about the recent Cubs wins. It would be phenomenal if Back to the Future 2 predicted the Cubs would win. The amount of social media attention to this prediction is reaching a fever pitch. Seeing the Cubs break their curse because of this prediction is fate, right? The fictitious fan gear would be nice even if the Cubbies don't win.
4. AUTO-LACE SHOES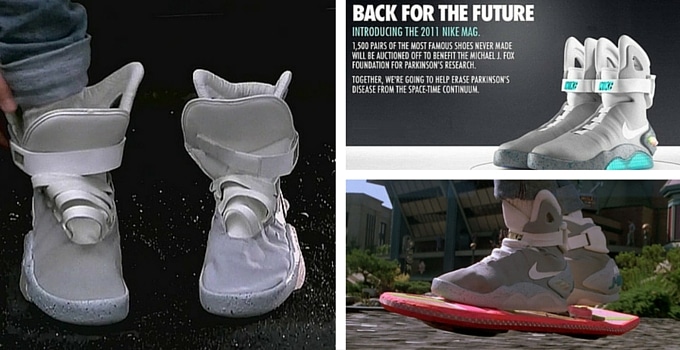 Unfortunately, Nike has never officially made any auto-lace shoes. They did, however, release 1,500 limited editions of Nike Mag, "the most famous shoes never made," to benefit the Michael J. Fox Foundation for Parkinson's research. While we still long for those shoes, it looks like they won't be in our future.
5. SELF-SIZING DRYING JACKET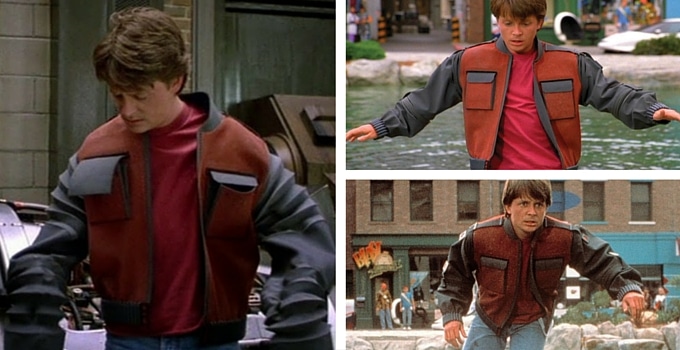 A self-drying jacket would be convenient on rainy or snowy days. No need to head to the dry cleaner or buy new for the kids; this jacket is every mom's dream. With the current trend in innovative textiles, a similar coat could be in our not-so-distant future.
6. PEPSI PERFECT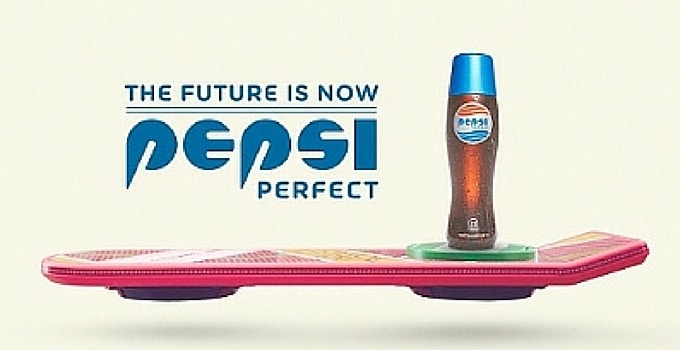 Pepsi Perfect will finally be available on October 2 as a tribute to the date Marty McFly travels to the future. Lucky attendees at the October 8 New York Comic Con were the first to try it. While Pepsi Perfect was a vitamin-enriched cola in the film, the new Pepsi Perfect is not rumored to change much from the original. Let's hope the future tastes ever so sweet.
7. VIRTUAL REALITY HEADSET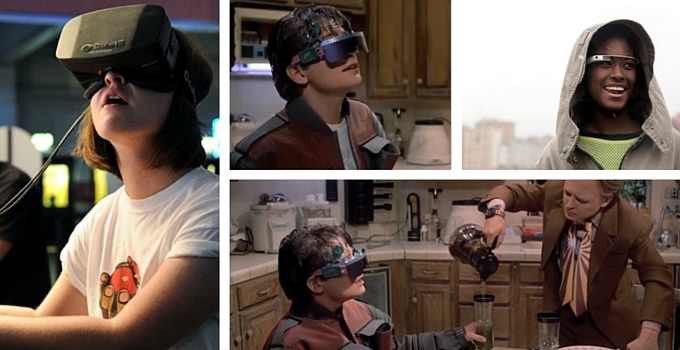 Although virtual reality is not quite here, we have  Oculus Go, which is pretty close. Meta also released the Meta Quest earlier this year. Meta Quest 2 is our best bet at achieving virtual reality in gaming.
When it comes to VR, there are a lot of options out there. But if you're looking for an immersive and thrilling experience, look no further than Meta Quest 2. This VR game takes you through space, where you'll battle aliens and explore new worlds. And with its cutting-edge graphics and sound design, Meta Quest 2 will surely give you an unforgettable VR experience. So strap on your headset and get ready to blast off into the unknown!