Amazon is Buying Whole Foods for $13.7 Billion
by couponlab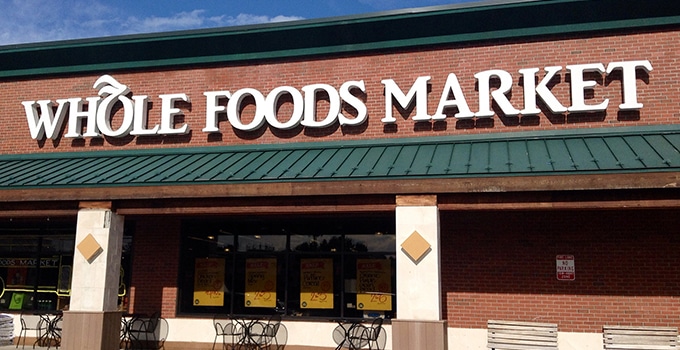 E-commerce giant Amazon has announced its plans to purchase Whole Foods for $13.7 billion, a deal over four times the amount of Jet's sale to Walmart. This announcement comes concurrent with the release of the Amazon Dash Wand, a smart device that allows users to order groceries and research recipes with simple voice commands. With Amazon's recent forays into grocery, this move, while unprecedentedly expensive, seems the next logical step for Amazon to grow their AmazonFresh market and support the launch of Amazon Go, which is currently only available in select cities in the U.S.
In a statement to media, Whole Foods' CEO John Mackey had this to say: "This partnership presents an opportunity to maximize value for Whole Foods Market's shareholders, while at the same time extending our mission and bringing the highest quality, experience, convenience and innovation to our customers." Mackey will remain CEO as Amazon assumes control of the health-conscious grocery chain and its 465 locations worldwide.
Shareholders have not yet approved the sale, but it is expected to conclude later this year.
Walmart and Amazon have been trading blows in a furious battle for online supremacy, a fight Amazon has been handily winning, even with Walmart's $3 billion acquisition of Jet.com. While Walmart has held onto grocery as one of its main advantages over Amazon, the e-commerce mainstay's decision to bring Whole Foods into the fold may prove deadly for Walmart's efforts. Walmart also maintained a lead over Amazon when it came to low-income spending, with 18% of its income coming from SNAP benefits, but Amazon's recent move to allow EBT cardholders not only to purchase groceries from the site but access to discounted Prime memberships signals a move on what is traditionally Walmart's turf.
Coincidentally, Walmart also announced a purchase of its own this morning. Bonobos, a men's apparel retailer with strong online roots and a small, 35-store physical presence, is being purchased by the department store for $310 million in cash. Bonobos' CEO Andy Dunn will remain on-staff, reporting directly to Jet.com darling Marc Lore, Walmart's president and CEO of U.S. eCommerce. "Adding innovators like Andy will continue to help us shape the future of Walmart, and the future of retail," said Lore. "I'm thrilled to welcome Andy and the entire Bonobos team. They've created an amazing product and customer experience, and that will not change. In fact, Andy will be a great influence on the company, especially in leading our collection of exclusive brands offered online."