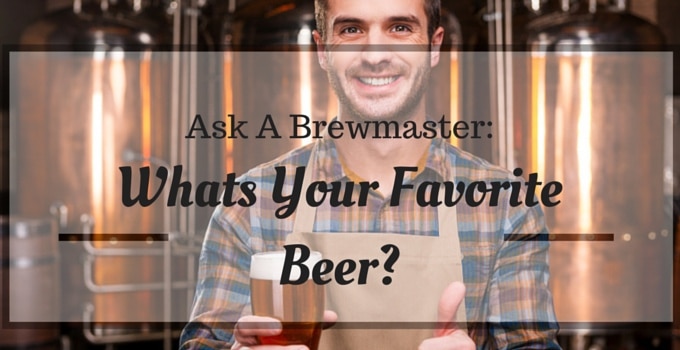 Ask A Brewmaster: Whats Your Favorite Beer?
by couponlab
THE RISE OF CRAFT BEER:
American beer tastes are changing, many people find themselves wandering into a craft brewery. According to CNN Money, "Craft brewers now account for 11% of beer sales in the U.S., up from 6% just two years ago. In the U.K., analysts estimate craft beers have 10% of the market." With so much craft beer being brewed and drank, ever wonder what your favorite Brewmaster is drinking at your favorite craft brewery? I asked Brewmasters from around the country what their favorite beers are, here's a list of their favorite.
This small rural brewery is one of the fastest growing craft breweries in the state of Wisconsin.
The atmosphere is relaxed with an informative and entertaining brewery tour that is a must.
Brewers Paul Graham and Anello Mollica recommend:

The reserve series Bourdon Barrel Cherry Stout: made with Door County Cherries is invigoratingly flavorful.

Employees enjoy and wait for: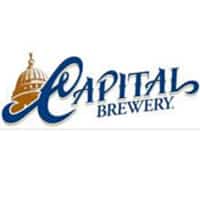 In Middleton,Wi 1984 Capital Brewery was founded and is one of the longest running breweries in the Madison area.
Originally specializing in the locally popular German style they have evolved and has been making award winning beer ever since.
Capital boasts a 30 year old copper kettle brewhouse, hosts weekly live entertainment, brewery tours and their gorgeous Beir Garden brings thousands to "Middleton's backyard".
Brewmaster Ashley Kinart recommends:

Ghost Ship White IPA which is a marriage between a Belgian Witbier and an India Pale Ale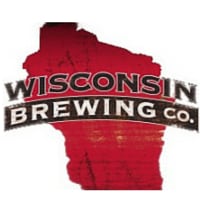 Snuggled just south of the Wisconsin capital, Wisconsin Brewing Company is an embody all things Wisconsin.
They offer free brewery tours, source local ingredients from local growers, and the brewery is an amazing architectural structure.
There is so much about this brewery's spacious modern design that is fantastic, however, there is a feeling like you are at a friends house. Not to mention the beers are refreshing and crisp.
Brewmaster Kirby Nelson recommends :

Zenith, which is a Belgian farmhouse ale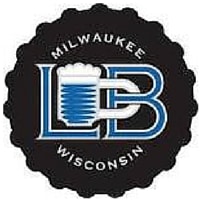 If you are ever in Milwaukee, Lake Front Brewery is set in an old coal fired power plant historic building right off of the Milwaukee River.
The giant dining hall is gorgeous and the food is phenomenal. By far the tours are energetic and fun. The best part is singing the Levern and Shirley theme song at the bottling line; something that can only be done in Milwaukee.
Head Brewmaster Luther Paul recommends:

 Klisch Pilsner: made with one type of malt and one type of hops, which is really difficult to do. He says, "not only tastes clean and simple, but it gives him great satisfaction to make since it is so challenging."

You really get a sense of their beers and the image that Milwaukee Brewing company has in their core values of working in sustainable, creative and innovative environment.
The tour has so much cool information in their small brewery given to you on crisp, clear, huge TV's.
The beer samples during the tour are refreshing and leave you thirsty for more.
Head Brewmaster Bert Morton recommends:

The Little Bitta: "It's a great refreshing beer after a long day."
For a seasonal beer, try their Weekend @ Louie's

As Rockford has been growing, there has been a change in the tastes of the community. This building was originally constructed in 1857 as a brewhouse and bottling plant and has since been updated, but still has the modern industrial feel.
The selection of beers has a unique and inviting twist to traditional beer, and the food is always evolving great classics.
Brewmaster Steve recommends:

The ESB (English Special Bitter) for its smooth malty flavor.

Located just north of Rockford, Il, in a rapidly developing city, Pig Minds brewery is unique in that it is a vegan restaurant and a brewery.
While the food is vegan, the beers are for everyone. They take pride in the clean crisp beer that has no boundaries and has more than just four ingredients.
The brewery is spacious with great acoustics for the live bands that are a regular feature in the summer months.
Brewmaster Carson Souza recommends:

Any of the barrel aged beer
Death Grip.

In a quaint and open environment, tucked 5 miles from the beautiful Shawnee National Forest in Ava, Illinois.
Scratch was started by three award winning home brewers from Southern Illinois. Keeping with their nontraditional beers, they are nontraditional in that they have no brewmaster.
With a very quickly changing selection, the brewers conspire to create individually and together.
Their methods of gathering resources and brewing create a fantastic, unconventional beer to our pallets.
Owner and co-brewer Marika Josephson recommends:

The Basil Ale
The Pignut
The Green Walnut Ale
The Gruits, which is brewed without hops.

As someone who has lived in Chicago, you tend to become numb to new trends. After working, learning, trying and failing from other breweries, Josh Deth received the opportunity to open his brewery.
The decor and environment is stylized and cool. Their brewery tours are remarkable because of the size, volume, and quality of beer they are able to produce.
It is a must experience tour while visiting Chicago.
According to their website, their head brewmaster Jim Cibak recommends:

The Eugene Porter
 Fist City

This brewery originally started as a hardware store. When handed down to the owners, it evolved into a home brewing supply store and a brewery.
Not only do they sell beer, but also mead and wines.
The expansion took the brewery capacity from 2,000 barrels per year to 26,000, along with bottling and canning of the flagship DRIPA (Gold Medal: IPA; 2012 World Beer Cup)
 Brewmaster Bret Kuhnhenn recommends:
Brewmaster Eric Kuhnhenn recommends:
One of the top rated breweries in the world by ratebeer.com. Founders have a reputation of being unapologetically unique.
This philosophy is what makes them a success. With an inviting atmosphere, this brewery doesn't make beer for the masses.
Instead, their beers are crafted for a chosen few, a small cadre of renegades and rebels who enjoy a beer that pushes the limits of what is commonly accepted as taste.
Brewmaster Jeremy Kosmicki recommends:

The 

All Day IPA, due to its low alcohol content and satisfying hop presence

Northern Lights Brewing Company started in 1993 as founders John and Mark found their selves in a predicament in sharing a trademark name.
After getting the cold shoulder from a brewery with the same name, No-Li inspired to shorten Northern Lights to No-Li.
They candidly decided that the silent treatment would make a great name for their Pale Ale.
Lead brewer, Carey Fristoe recommends:

The Spin Cycle Red. An English inspired ESB/red ale.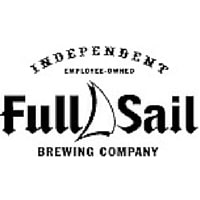 With Scenic Mt. Hood as a backdrop, Full Sail is not short on producing refreshing innovative beer. After turning a old cannery into a brewery in 1987, Full Sail has always been unique in its outlook on producing world class beer.
For many years they even had to operate their bottling line by hand and even won their first gold metal at the 1989 American Beer festival with this method.
Now with their proven success, Full Sail is an employee owned company they have reached out and accomplished positive goals for their community.
Brewmaster Jamie Emmerson recommends:

Session Premium Lager, brewed in the German Helles style T
The Full Sail Pilsner, brewed in the Northern German style.

Hopworks Urban Brewery and Hopworks BikeBar are Portland's first Eco-Brewpubs in the Portland, Oregon area.
Offering handcrafted organic beers and fresh, local ingredients, all served in sustainably-built and operated buildings with a relaxed, family-friendly atmosphere.
The company's 20-barrel brewery produces 12,500 barrels of beer a year for HUB's two brewpubs and for distribution.
Brewmaster Christian Ettinger recommends:

Evelyn Sunshine Imperial IPA
Organic HUB Lager

Located in both Portland and Bend, Oregon, Deschutes is classic, cool and heading in a direction that some breweries can only dream of. Not only is their beer good, they have awards that speak volumes. One can really get a sense of family, comfort, and quality.
Brewmaster Brian Faivre recommends .

The Abyss,
 Twilight Summer Ale
During the warmer spring Red Chair NWPA.

Ballast Point is a unique brewery because they also distill a variety of spirits.
Always with an experimental mindset their location in San Diego's Little Italy serves as a " lab" for research and development.
Their four locations include a variety of food trucks to keep the atmosphere revitalizing and new. Each location has a a different feel and spectacular tours of their facilities that are both inviting and informational.
Vice President and Specialty Brewer Colby Chandler recommends:

Societe is that home away from home. Sitting 30 feet away is a rustic looking tasting room that serves its beer fresh from the brewery. Not just for single people, but for families as well because they are so relaxed. They openly welcome children and dogs to enjoy time together.
 They host a variety of food from local kitchens and food trucks which allows for new experiences with their beers and dinners.
Co-Founder and Brewery Curator Douglas Constantiner recommends:

The Harlot, our 6.0% ABV Belgian Extra Ale.  It is a clean, crisp, and delicious beer.

As a midwestern girl, I truly appreciate a great german beer. I was pleasantly surprised to learn that Chris Cramer and Matt Rattner got help from Chris' cousin, Karl Strauss.
Karl Strauss was an award-winning master brewer who was trained at Weihenstephan, the world's top brewing school in Munich, Germany. He was also part of the team that reformulated the recipe for Pabst's Blue Ribbon beer.
Head brewmaster Matt Johnson recommends: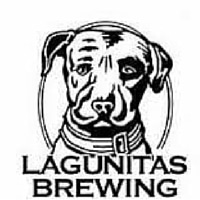 With a brewery in Chicago and Petaluma, the diversity of their beer is imaginative.

The core of Lagunitas is the influences of  Chicago, St Louis, Memphis, Walker Creek, and the highlands of Quincy.

The brewery is fun and inviting. Music, great conversation, entertainment (

Lagunitas  Beer Circus

) and charity is essential priorities to the soul of Lagunitas.
Brewmaster Jeremy Marshall recommends:

IPA & NightTime: For h

ot days & cool nights

 

Daytime : for very hot days I'll drink

Imperial Stout: For s

uper cold nights 

Lil' Sumpin Sumpin.': which is my favorite right now, however 

my favorite beer hadn't been created yet so I'll keep trying & trying

With headquarters out of Escondido, California Stone Brewing is the ninth largest craft brewery in the United States.
Stone has done so well that in 2013 the company opened a packaging hall just south of the brewery which houses the bottling and keg lines.
They have even opened four breweries in California, one in Richmond, Virginia, and plan on opening one in Berlin, Germany.
They also have several stores, and two farm-to-table restaurants. The beer speaks for itself.
Head brewmaster Mitch Steele recommends:
THANKS FOR THE RECOMMENDATIONS:
Thanks to all of our brewers that gave us their recommendation on their favorite beers. Are you looking to do some of your own home brewing? There are a variety of great starter kits available on eBay and Amazon.  While craft beer is on the rise, if you are unsure you could alway subscribe to Craft Beer Club or pop in to your local craft brewery and talk with the bartender. There is a surprising amount of science, art, and trial and error that go into making a great beer. Plus you can always try a flight (several samples) and see what you love or would rather pass on.