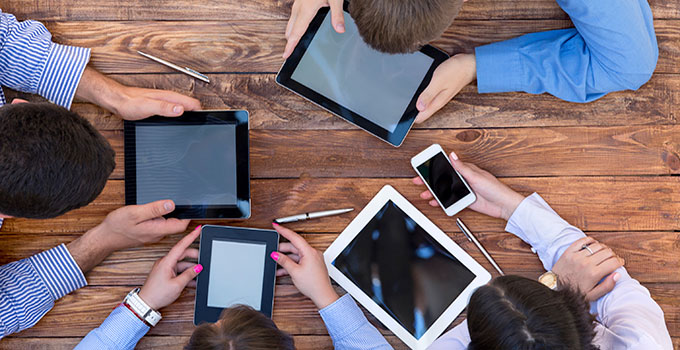 Best Black Friday Tablet Deals
by couponlab
Tablets are slowly but surely taking market share from their dinosaur-like forefathers, the laptop. The market continues to evolve with new competitors such as Microsoft's pricey new Surface, which seeks to replace the laptop for business use, or Amazon's freakishly low-priced Fire tablet, which at only $50 gets you a great entry point into the Amazon ecosystem and access to all the popular apps that have now become standard.
All this hoopla and increased competition are of course good news for you, the savvy shopper on the hunt for the best deals. We have outlined some of our top picks from across the entire shopping world and have picked out something for every budget and taste.
Check out our list below to decide what tablets to grab and wrap for under your tree this holiday season.
LOW-END TABLETS
The low-end tablet space, generally considered to be all tablets under $100 or so, is one of the fastest growing sections of the tablet market. Our favorite deals come from Best Buy. However, RadioShack is surprisingly offering some amazing deals. If you plan on camping out for Black Friday, RadioShack will likely be less crowded due to lack of competition since the company entered bankruptcy. These tablets are without a doubt great steals for kids and tech newbies.
Good: RadioShack – Amazon Fire 7-inch Tablet Bundle with 8gb RAM, 32GB SD Card, and free case for $54.99
Better: Best Buy – Amazon Fire 7-inch Tablet 8GB for $34.99
Best: Best Buy – Samsung Galaxy Tab 4 7-inch 8GB for $119.99
MID-RANGE TABLETS
There are many good Android tablets in the middle price range, like older model galaxy tablets from Samsung. iPads that are still not marked down much but are usually $50 to $100 off depending on where you shop.
A tablet in this category would make a great gift for an older child. You'll also find tablets in this price range that are customizable and easy to travel with. These tablets are great middle-of-the-road choices.
Good: Best Buy – Samsung Galaxy Tab A 9.7-inch 16GB for $229.99
Better: Walmart – Apple iPad Mini 2 with wifi for $199.99
Best: Best Buy – Samsung Galaxy Tab E 9.6-inch 16GB for $199.99
HIGH-END TABLETS
These are definitely the best of the best when it comes to tablets. These are great choices for the technology lover or the lucky person who has to have the best of the best.
Apple largely dominates this space with their latest iPad Pro and iPad Air, but Samsung and Microsoft also have some good offerings. Best Buy and Amazon tend to offer really fantastic flash sales. You can get a $250 gift card from Target and Best Buy with the purchase of an iPhone or Galaxy S6, which is a nice chunk off the price of your new tablet.
Good: Best Buy – Apple iPad Mini 4 128GB for $100 off
Better: Best Buy – Microsoft Surface 3 10.8" 128GB Tablet for $499.99
Best: Target – Apple iPad Air 2 + Free $150 Target Gift Card for $499
If you've been hesitating to invest in a tablet, Black Friday season is a great time to buy one.