Amazon is releasing a new addition to their smart home device series called the Echo Look, a microphone-and-camera equipped Alexa-enabled device that helps customers with their fashion sense. The camera allows users to take full-length pictures of themselves and see their outfit from all angles, including 360-degree videos, using voice commands. The Echo Look will retail for $199.99, and is available by invitation only on Amazon's site.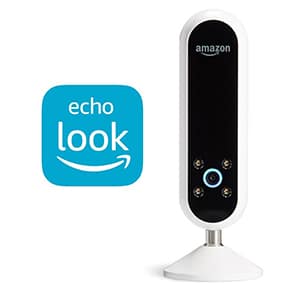 The Look is part of Amazon's growing foray into fashion, a popular category for shoppers on the e-commerce site. About 46% of customers in a Morgan Stanley survey said they'd bought clothes from the site in the last year, second only to Walmart, which was 60%. It also employs the new "Style Check" app. According to CNN Money, "Style Check lets you select two photos and have Alexa determine which one is better. It is powered by both machine-learning technology and human opinion. An Amazon spokesperson said the automated results consider 'fit, color, styling, seasons and current trends.' Amazon's 'fashion specialists' also help train the software to be a better judge of style."
The device comes on the heels of a growing discussion of how to make clothing retailers more popular with shoppers, as many shoppers are buying online rather than in brick-and-mortar stores. Companies like rue 21 are utilizing chat bots to help customers with their style questions, innovating how customers shop for clothes in their own homes. Amazon's integration of style advice with its popular fashion category is a message to other retailers to hurry up and join the style AI party, lest they be left the in dust by e-commerce once again.
Some customers are raising concerns over the Echo Look's camera feature, questioning its security if, like the microphone, it is "always on." The Echo Look does come with a button to turn off both the camera and the microphone, but users remain skeptical. Is this going to be a deal-breaker for some people? Probably. After Burger King's calamitous advertising decision to utilize Google Home devices to advertise its Whopper sandwich, people are becoming more wary of inviting companies into their homes.