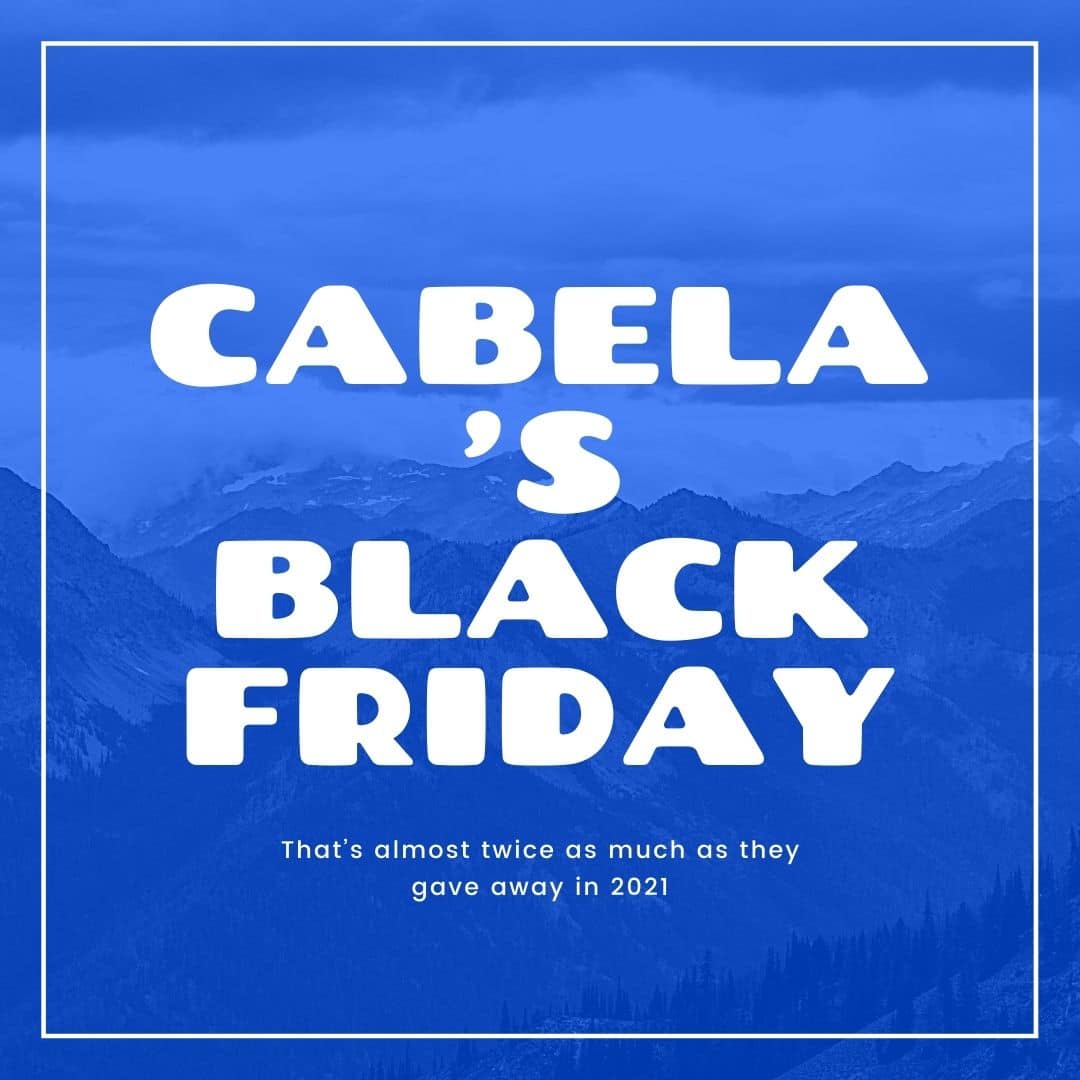 Cabela's Black Friday Ad Leaked
by couponlab
We just leaked all of the deals from the Cabela's Black Friday ad!  shoppers get 1.5% cash back at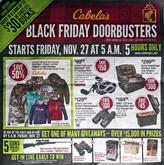 Cabela's.
Cabela's, like many other retailers, has chosen to close its doors on Thanksgiving. The store will not be opening until Friday, November 27 at 5 a.m. The sale will last for only five hours, so get in line early to receive the hottest doorbusters. Additionally, the first 600 people in line could win one of their many giveaways, featuring over $5000 in prizes! That's almost twice as much as they gave away in 2021!
Some of these prizes, featured on the ad's front page, include Zeiss Terra ED 8×42 Binoculars ($399.99 Value), Masterbuilt Sprotsman 30-in. Elite Window Smoker ($349.99 Value), Cabela's Polar Cap 40-qt. Equalizer Cooler ($299.99) and Cabela's Gift Cards worth up to $100.00. Now those are some prizes worth waiting in line for!
Thanks for stopping by the blog. For more Black Friday news, ad leaks and insights, check out our Black Friday page.