Coach to Purchase Kate Spade for $2.4 Billion
by couponlab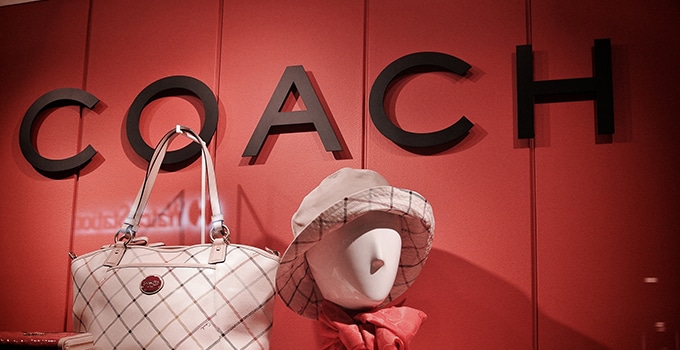 Luxury purse brand Kate Spade & Co. will be acquired by Coach for $2.4 billion, as per a press release from Coach released this morning. This purchase merges two giants in the designer purse world: one, a unique, youthful, millennial-focused brand with a playful, colorful style; the other, a classic, subdued brand, appealing to Gen Yers and Baby Boomers alike. This move is part of Coach's new strategy of diversification, following a sales decline over the past fiscal year and the decision to pull their merchandise from about 250 department stores across North America.
Even after suffering a hit to their e-commerce sales, Coach remains optimistic. CEO of Coach, Victor Luis, said of the purchase:
Kate Spade has a truly unique and differentiated brand positioning with a broad lifestyle assortment and strong awareness among consumers, especially millennials. Through this acquisition, we will create the first New York-based house of modern luxury lifestyle brands, defined by authentic, distinctive products and fashion innovation. In addition, we believe Coach's extensive experience in opening and operating specialty retail stores globally, and brand building in international markets, can unlock Kate Spade's largely untapped global growth potential. We are confident that this combination will strengthen our overall platform and provide an additional vehicle for driving long-term, sustainable growth."
Competitor brand Michael Kors had also been eyeing a bid for Kate Spade, but Coach ultimately won out, signaling their commitment to change. The company has pulled away from its wholesale roots, focusing on direct sales via their website and upscale boutiques, rather than selling through department stores and outlets. It intends to move Kate Spade & Co. towards that model, hoping to prop up the niche purse brand after its similar sales decline (1.2% loss for Q1 2017, year-over-year). Coach itself has seen growth since switching its focus, reporting a 3.8% sales increase in Q2 2017, year-over-year, so predictions are optimistic for the continued success of both companies.