CVS Pharmacy Black Friday Ad Leaked
by couponlab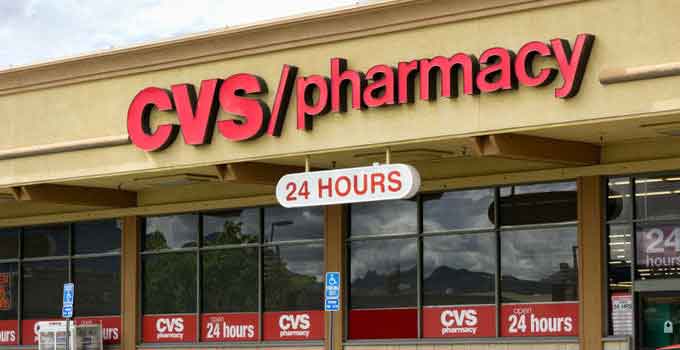 We have just added all of the deals from the eight page CVS Black Friday 2015 ad. Much like the Walgreens ad we leaked last week, CVS occupies the tail end of my Black Friday plan. There is not usually a doorbuster style opening rush like there is at, say, Walmart, and so it is safe to stop at on the way home from more intense Black Friday shopping. I pick up stocking stuffers, Christmas items, a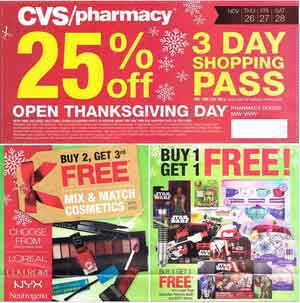 nd things of that nature.
This year's ad lets us know that CVS will be open on Thanksgiving, with the sale lasting until Saturday. The first item in the ad scan is a one-time use shopping pass, that will get you 25% off on Thursday, Friday or Saturday. I might use it for wrapping paper for all the gifts I will have just bought. The buy one, get one sales on candy, cosmetics, and toys all make great stocking stuffers. The add also has deals on chips and soda 12 packs, which are perfect holiday on-hand items, because you never know when the opportunity to have people over will present itself.
Some of the deals that stood out to us are:
SanDisk 16 Gigabyte Flash Drive – $5.99
Coca Cola Products – 4/$12
Holiday Candles – Buy One, Get One Free
We always recommend to take a look at the drug store ads that are typically lacking in the traditional electronics items most people are looking for on Black Friday, because the lower competition for inventory can yield great results. This ad also has a few items I might look at for my "on hand" stock pile that I mentioned in the Michael's Ad Leak post. Candles make excellent on hand gifts for adults, as do the chocolates on page four. I am going to pick up some Star Wars items as well.
For more deals, news, insights and ad leaks, check out our Black Friday section.