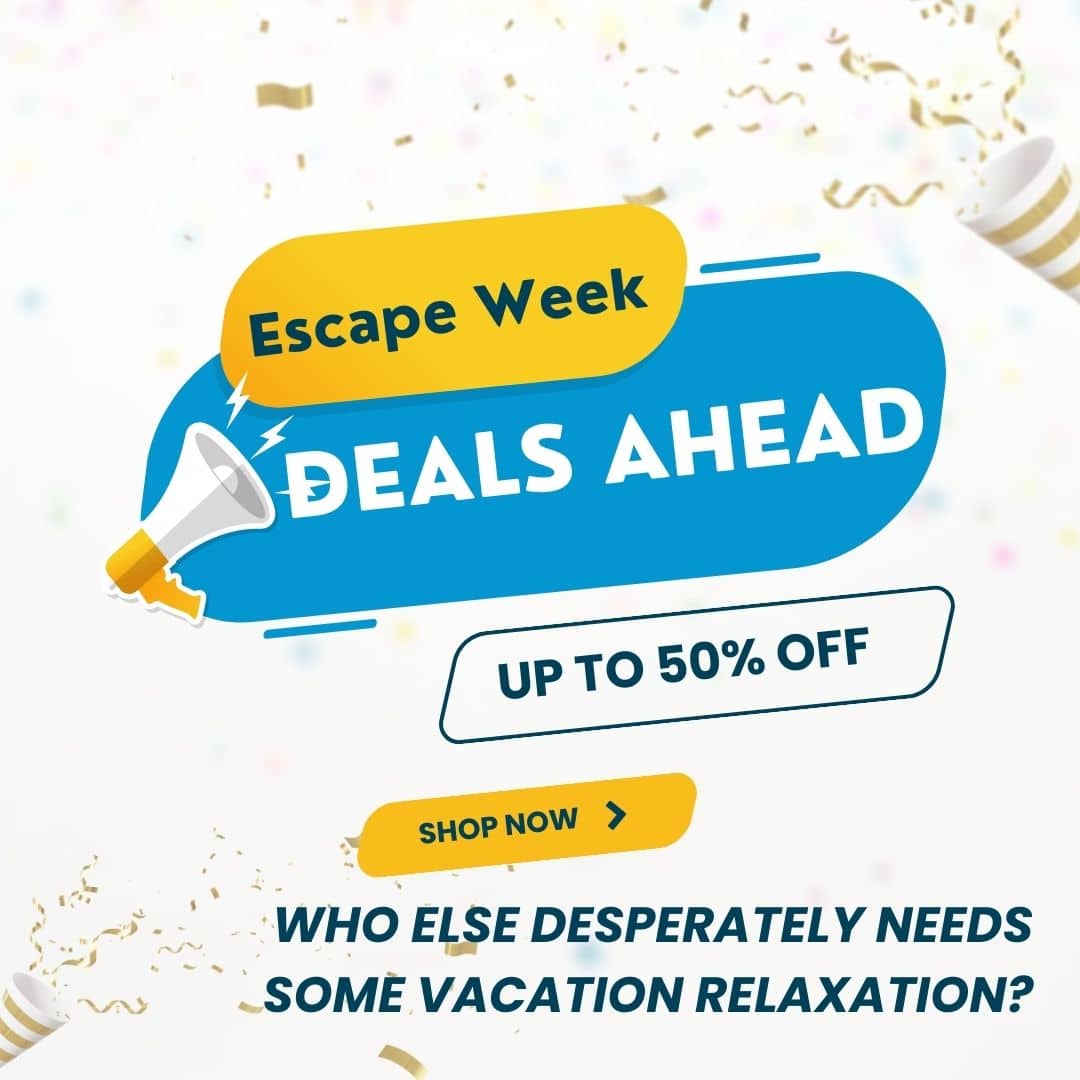 Escape Week Deals Ahead: Who Else Desperately Needs Some Vacation Relaxation?
by couponlab
It's Escape Week at Couponlab which means we've got extra Cash Back savings on stores that help you relax and have fun!
This winter can go down in the books as one, those of us in the Midwest will be glad to forget. There are only so many "cozy" days inside a person can take before cabin fever settles in! We've been daydreaming about the possibility of escaping to warmer weather and we're all in need of a de-stress day at the spa. We're craving some outside fun in the sun or at the very least some retail therapy for brighter spring fashions to improve the mood.
Here is a roundup of merchants who have partnered with us to bring you extra Cash Back for Escape Week!
Enjoy & Happy Shopping!
🙂 Penny Moneybags (aka Heather)
P.S. What's your favorite way to escape?
Stores with Extra Cash Back on Travel Deals
Expedia Coupons
Up to 5.0% Cash Back (was Up to 4.0%)
Shop Expedia with Cash Back Now ►
Orbitz Coupons
Up to 6.0% Cash Back (was Up to 3.0%)
Shop Orbitz with Cash Back Now ►
Stores with Extra Cash Back on Clothing Deals
Amazon Coupons
Up to 5.0% Cash Back (3% Cash Back on Clothing)
Shop Amazon with Cash Back Now ►
eBags Coupons
11.0% Cash Back (was 5.5%)
Shop eBags with Cash Back Now ►
REI Coupons
5.0% Cash Back (was 3.0%)
Shop REI with Cash Back Now ►
American Eagle Outfitters Coupons
4.0% Cash Back (was 2.0%)
Shop American Eagle Outfitters with Cash Back Now ►
Local Deals with Cash Back
LivingSocial Coupons
See LivingSocial Coupons
4.0% Cash Back (was 2.0%)
Shop Groupon with Cash Back Now ►
Groupon Coupons
6.0% Cash Back (was 3.0%)
Shop Groupon with Cash Back Now ►
Electronics & Computer Cash Back Deals
Dell Consumer Coupons
4.0% Cash Back (was 1.5%)
Shop Dell Consumer with Cash Back Now ►
Check Out All the Popular Escape Week Deals Here: