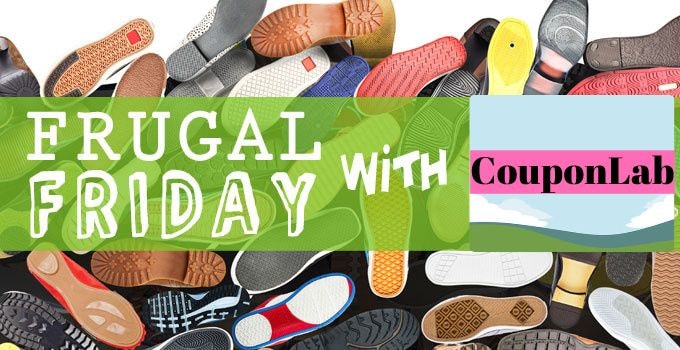 Frugal Friday: Running on the Cheap
by couponlab
At the surface, running seems like a free activity. Throw on a pair of shoes and hit the road, right? Not so fast. Between the rise in athleisure wear and everything you need to know about picking the right running shoes and jogging strollers, running is a big industry. In this week's FatWallet Frugal Friday, we look at five blogs that serve up plenty of hacks for keeping your runs frugal.
12 CHEAP RUNNING GEAR HACKS
Yitka Winn | TrailRunner
Get in touch with your inner MacGyver by adding Yitka Winn's ultra-creative hacks to your running routine. Some of our favorites from the article include using safety pins to pin snacks and gels to your running shorts and making your own mini-first aid kit out of items from your medicine cabinet. To learn more about these hacks, along with ten other great ones, click here.
RUNNING ON THE CHEAP: TIPS
Pimento | Salty Running
This is a great article featuring a lot of practical money-saving advice from Pimento, an eight-year running veteran. We especially like her advice about extending the life of the gear you already have and avoiding purchasing extraneous gear that you don't need. These are great tips for frequent runners who want to get the most out of their running gear for cheap. To read more about these practical tips for saving big on running, click here.
FOUR TIPS FOR FINDING GREAT DEALS ON RUNNING GEAR ON EBAY
Jen A. Miller | Runner's World
It's easy to get intimidated by the vast world of shopping that is eBay. That's why it's nice to have articles like this one by running expert, Jen A. Miller, to help guide you through the process of shopping for running gear. These four tips are sure to save you some precious time and money the next time you turn to the world's largest online auction website for your running needs. Click here to read the post.
THIS SIMPLE WORKOUT IS HELPING ONE WOMAN SAVE $860 A YEAR
Nicole Horowitz | The Penny Hoarder
"Quitting the gym and becoming a runner has changed my wallet–and my life," writes Nicole Horowitz in this great testimonial about the many benefits of running. We especially like this post because of the many great fitness apps and websites that she recommends for beginning runners who need a little extra help getting off of the couch and into the game. Click here to check out the full post.
5 CHEAP METABOLIC BOOSTERS
Ashley Marcin | WiseBread
What if I told you that improving your metabolism was as easy as drinking more cold water and getting more sleep? Well, it is! In this nifty little post, Ashley Marcin lets us in on five quick and easy ways to improve our metabolism, and the best part is, they're all incredibly cheap! To check out all five of her awesome fitness tips, click here.