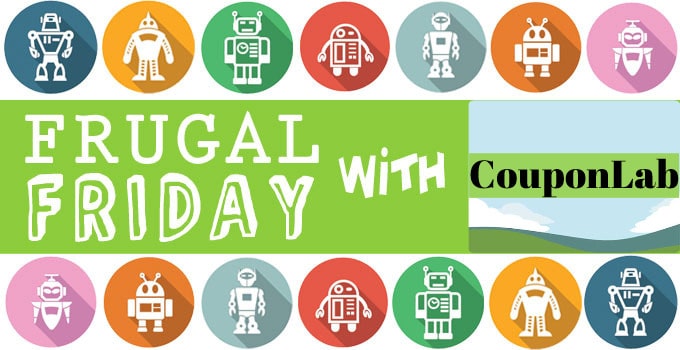 Frugal Friday: STEM toys for kids at every age
by couponlab
By the end of 2020, nearly $23 billion was spent on children's toys in the United States. That's nearly $340 per child. Why not spend some of that money on STEM toys that will help foster a love of science, technology, engineering and math in your children? We've looked at why girls need STEM toys and why to teach kids STEM; now we're giving you a list from experts on what STEM toys you can buy your kids at any age. Here are five books and gadgets you can purchase knowing the kids in your life will learn a few things from them:
TOP STEM TOYS

Stephanie | Modern Parents Messy Kids
Fostering a love of STEM in kids is vital to cultivating innovation, but don't be overwhelmed with the task of tracking appropriate toys down. With a focus on open-ended games, Stephanie at "Modern Parents Messy Kids" breaks down her 16 all-time favorite STEM toys. She also gives insight on selecting your child's very first tablet, such as when she bought th
em for her kids, time restrictions she sets on them, as well as several options to purchase. (Read more.)
A CHILD'S FIRST BOOK ON EVOLUTION
Emily Dawn Calandrelli | The Space Gal
Emily over at The Space Gal has gone to great lengths to find STEM toys for kids that parents will love. She discovered this beautifully illustrated children's book, "Grandmother Fish: A Child's First Book of Evolution," on Kickstarter. Since then, the book has sold out several times and has now partnered with Science and Education Publisher Macmillan. Science journalists at NPR have vouched for the book's scientific accuracy, so go ahead and order a copy. (Read more.)
OUR FAVORITE STEM GAMES FOR KIDS
Carlie Kercheval | Today's Frugal Mom
Perhaps your children are already hooked on science, technology, engineering and math. For Carlie, finding STEM toys and games for her two kids was becoming an increasingly important task. She's got a great list of 14 STEM-themed toys, from the more obvious 3D construction sets to cracking open your very own geodes and even growing herbs in a terrarium. She swears by this list after having slowly added to it for nearly a decade, and two sons and a daughter have all given their stamp of approval during playtime. (Read more.)
FOUR STEM TOYS THAT STRETCH THE MIND
Louise Bishop | MomStart
Looking to give your kids different experiences, activities and games in the STEM world? Louise has four great options for the aspiring astronauts, scientists, archeologists and environmentalists in your life. We loved the wind power kit, which allows for 20 different types of experiments to be conducted using a wind turbine. (Read more.)
KIDS WON'T EVEN KNOW THEY'RE LEARNING!
Laurie Schacht | Toy Insider Mom
Laurie has a great guide for STEM toys broken down by age: preschool (ages 3-5) and grade school (ages 6-8.) Each of the STEM toys that make up her list all help with five different skills sets: development of large and small motor skills, social interaction, emotional and social intelligence, school readiness and smart tech.
What are your favorite STEM toys for kids? Tell us in the comments!