GAMESTOP IS INVESTIGATING A POSSIBLE SECURITY BREACH OF CUSTOMER CREDIT CARD INFORMATION
by couponlab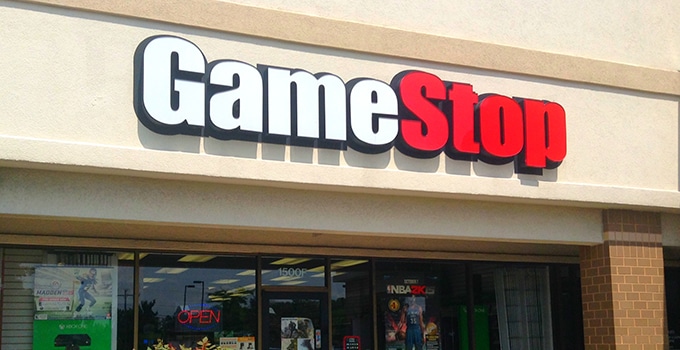 If you shopped online at GameStop between September 2016 and the first week of February 2017, you might want to keep an eye on your credit card. The struggling games and electronics retailer has apparently been hit by a hacking attack that might have compromised thousands of customers' credit card data, possibly including CVV2 codes. Security news blog KrebsOnSecurity looked into the issue and broke the news last Friday.
"GameStop recently received notification from a third party that it believed payment card data from cards used on the GameStop.com website was being offered for sale on a website," said a company spokesman in a response to an inquiry from KrebsOnSecurity. "That day a leading security firm was engaged to investigate these claims. GameStop has and will continue to work non-stop to address this report and take appropriate measures to eradicate any issue that may be identified." KrebsOnSecurity was tipped off by two anonymous sources in the financial industry who said they received alerts about GameStop's security being compromised.
Merchants are not allowed to store CVV2 data on their sites, so it's thought hackers may have installed malicious software on the e-commerce portal that records data before it is encrypted and transmitted to processing. Thankfully, if you've only shopped in-store at a GameStop recently, there's no indication your information was compromised, but we still urge you to keep an eye on your statements.
If you do find unauthorized charges on your card, contact your bank immediately. Identify each charge to the customer service representative so they can itemize it and issue you a refund on the account. Most people receive their new credit card within a week or so after something like this happens, so there's no need to freak out. Just watch your statements for any suspicious activity and keep records of your purchases. If you're really worried, you can get your bank to issue you a new card before anything shows up on your account.
This news comes not long after GameStop announced it was closing 150 stores globally, shifting its focus from video games to collectibles and board games. They anticipate opening 35 new Collectibles stores and 65 new "Technology Brand" stores and have already opened 17 Collectibles stores as of last year.