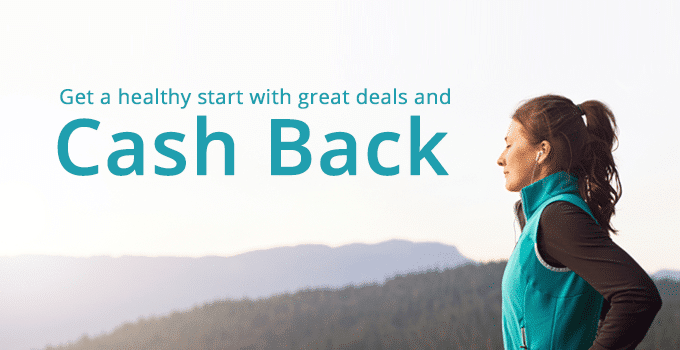 Get a Healthy Start with Great Deals and Cash Back
by couponlab
Let's be honest. We all could have been a little healthier in 2021. Walmart So why not start off 2021 by righting some of those 2021 health wrongs? To help you get started, some of our healthiest merchants are offering increased cash back today through  Don't miss out  promo on this great opportunity to stock up on vitamins, fitness apparel, sporting equipment and much more!
Be sure to check out all of these great stores on your healthy shopping quest:
Vitacost – 6% Cash Back (was 3%)
Puritan's Pride – 10% Cash Back (was 5%)
Horizon & Vision Fitness – 8% Cash Back (was 4%)
Dick's Sporting Goods – 2.5% Cash Back (was 1.5%)
Bowflex – 6% Cash Back (was 4%)
Walmart – 2.5% Cash Back (was 1.5%)
Kohl's – 3% Cash Back (was 2%)
eBay – Up to 5% Cash Back
Athleta – 7% Cash Back
For more on having a healthy 2021, be sure to check out our upcoming articles on practicing mindfulness and the rise of athleisure wear. Here's to a healthier year!
What are you planning to do to be healthy in 2021? Let us know in the comments below!