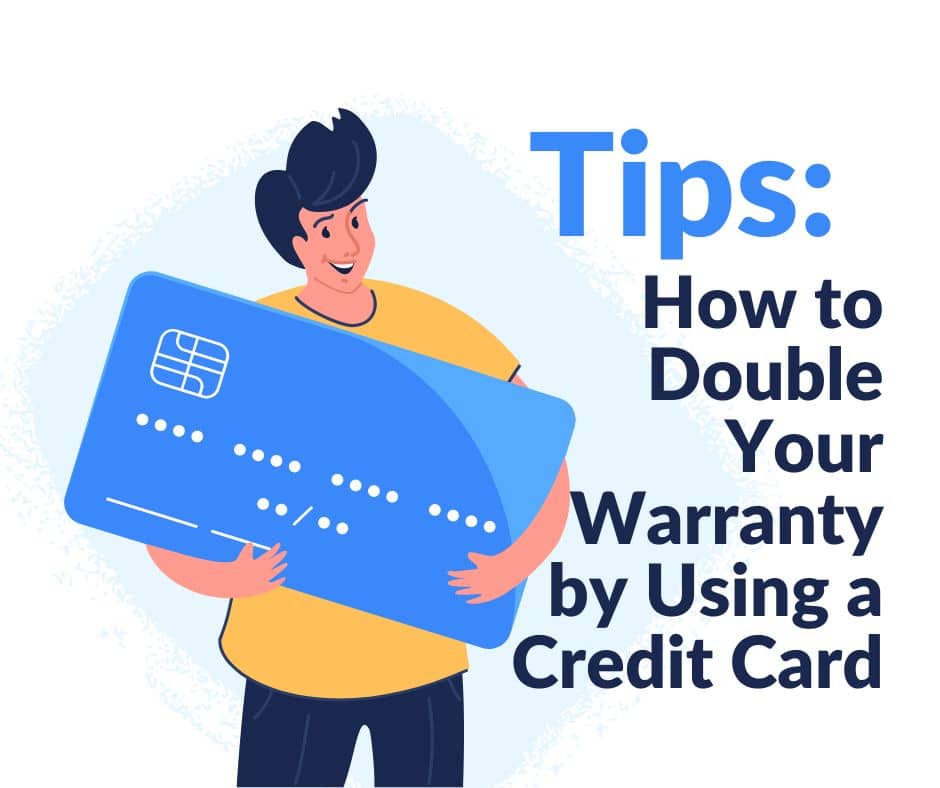 How to Double Your Warranty by Using a Credit Card
by couponlab
It's always the worst when your favorite product quits working the way it's supposed to. Sick of paying for extended warranties or having your laptop die the month after your contract ends? Worry no more. Did you know about the warranties your credit card offers you? Get ready for a crash course on getting warranties without paying for them.
WHAT ARE CREDIT CARD EXTENDED WARRANTIES?
Think of credit card warranties as an extended warranty you don't have to pay for. Many stores and manufacturers offer different extended warranties for their products, but they can charge up to $100 for just one extra year of coverage! Suppose you pay for your entire purchase using one of your credit cards. In that case, you could be eligible for an extended warranty up to a year past your original factory warranty.
HOW TO TAKE ADVANTAGE
Taking advantage of your credit card company's extended warranty is pretty straightforward. When your product quits working, go ahead and give them a call. This does have to be within the extended warranty period set out by your credit card company, and you do have to make sure you have the receipt and original warranty information on hand. Alternatively, you can register your product with them when you purchase it and not have to worry about finding all that information two years later.
If you're like most Americans (including me), you have more than one type of credit card. So if you're wondering which one you should use to get the best-extended warranty on your product, we put together a nice little chart to help you out.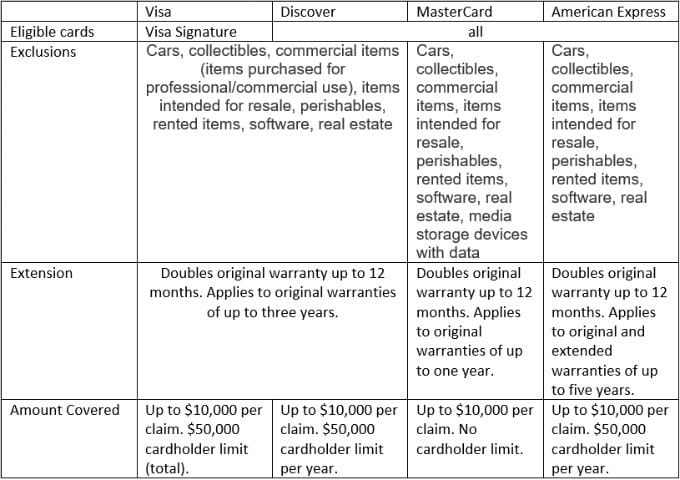 Do your research if you're stuck choosing between two different credit card companies for your extended warranties. Ask friends and family about their experience with them. If all else fails, go ahead and look at the reviews for their extended warranty. You can even ask in the FatWallet Forums.
---
For more information on the coverage for each card, you can check out their websites: