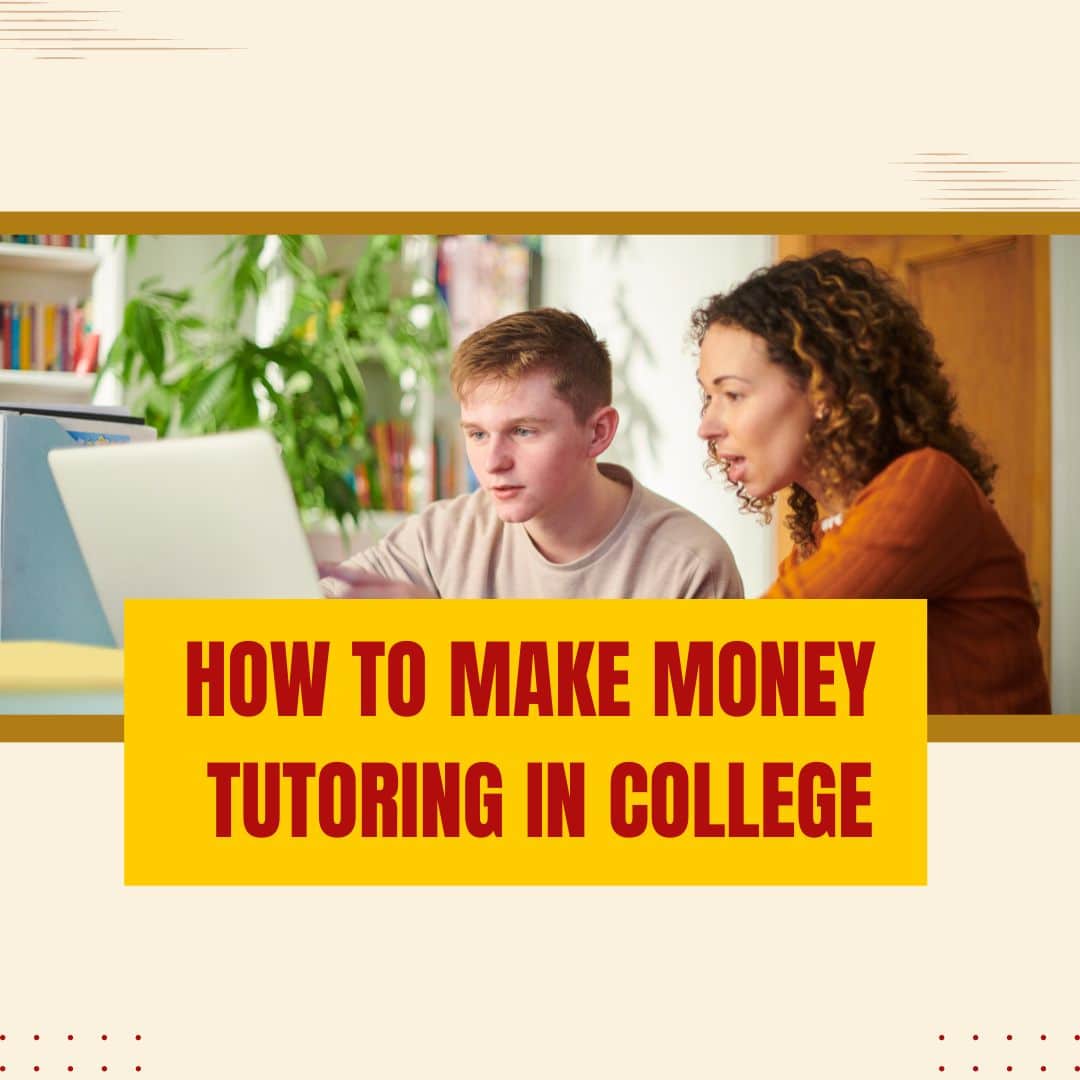 How To Make Money Tutoring In College
by couponlab
At college, tutoring is probably one of the best ways to make extra money. At any given point, someone will always need help in a subject. And if you're pretty good at an issue, you can make money by helping others. Getting started can be difficult, but once you have an established group of people asking for your help, it can work in your favor. Since I work as a university writing tutor, I already have that advantage over others. I didn't have to advertise to the whole school because I was already guaranteed to be paid by the hour.
My first unofficial gig came about at my retail job one day. One of my coworkers complained he was terrible at Spanish, so I offered to help him. I told him $30 for 2 hours, and he agreed quickly (I later found out he was failing and desperately needed help). He canceled because he dropped the class, but that was my first almost session outside the university. But tutoring doesn't have to end there. There are multiple ways to make money tutoring, so that many people can do it! And the best part is that you don't have to make it a part-time job; it can be something you do on the side.
TUTORING FOR YOUR UNIVERSITY
If you want an official job as a university tutor, here's how you can get started. At the end of my first year, I received an email advertising for positions as a writing tutor. That doesn't always happen, though. You can always go to the library and ask someone or possibly a teacher in that specific subject department. The application process to become a writing tutor was extensive. I had to submit two forms of writing, have a GPA above 3.0, and submit a teacher recommendation. Other schools may be more or less extensive than that. Some may include an interview, and some may not even ask for advice. After being accepted, I had to take a course the following semester to learn how to tutor effectively. I started tutoring towards to end of my fall semester sophomore year, but I was only training, so I did not get paid yet. The following semester, in the spring, I could finally officially tutor for the university. I was paid $10/hour and worked 8 hours a week.
It took me a year from when I applied and took the class to when I started getting paid. It isn't as hassle as it may seem if you want to do it. I'm assuming that math and science tutors probably do not have to go through such a long process because tutoring in those subjects is very different from writing. This is a job that I do not consider a job because I enjoy it a lot, and, for the most part, all my sessions have gone well.
TUTORING INDEPENDENTLY
So maybe you've concluded that tutoring for your university takes up too much time, but you still want to help others. Your first step to getting started is to hang up fliers. This is an excellent way to let students know you exist and want to tutor! Ensure you share basic information about your experience with the subject, your name, contact info, and the days/hours you are free. Since I get paid $10 an hour, I would tell anyone starting not to accept anything less than that. You can also post on Craigslist and possibly reach students outside your university. This helps if you're in a city with multiple other colleges and want to get a bigger audience. Make sure you always meet in a public place, though!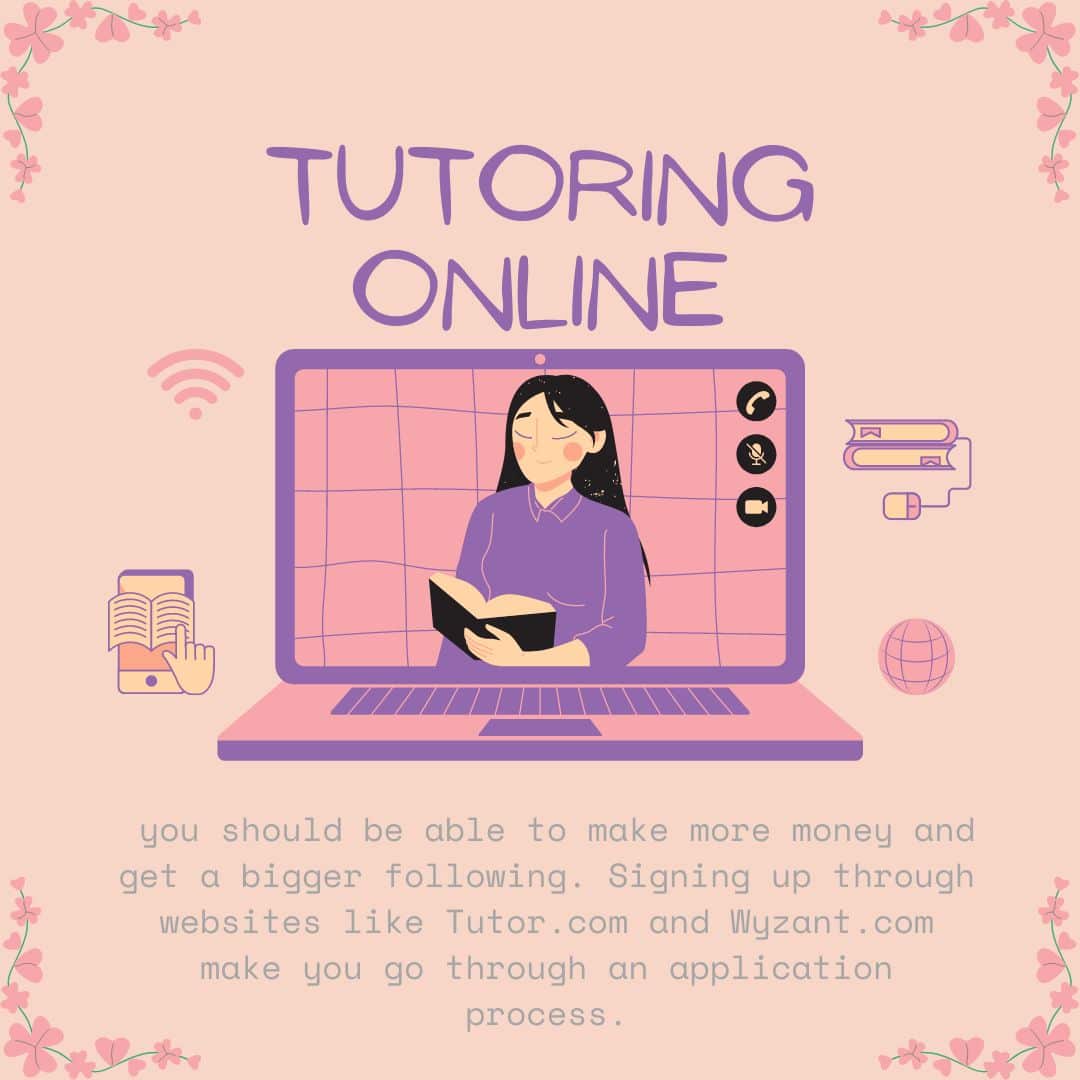 TUTORING ONLINE
When it comes to tutoring online, there are two versions: the traditional one-on-one session and the Q&A type. The traditional tutoring session is private with just you and the user. It's harder to build a following on those specific tutoring websites because you start off knowing no one. Once you start tutoring there consistently, it will change, and you should be able to make more money and get a bigger following. Signing up through websites like Tutor.com and Wyzant.com make you go through an application process. It usually only requires a resume, an interview, and the hiring process. Tutoring with someone one-on-one isn't the most comfortable environment for everyone, so in that case, you may enjoy the Q&A type better.
Question and answer tutor websites have users post questions, and then, as a tutor, you provide a solution. Users can receive multiple answers, but they will ultimately pay for the best (or cheapest) solution. They are allowed to see previews to determine if they want to pay for the rest of it. I do not have any experience with this tutoring style, but it seems to be the easiest option for people who want to tutor but don't have the time to commit fully. You can quickly knock out a good number of answers a day and get paid for it. It's also the best option for people who are not comfortable with the traditional way of tutoring. Some websites good for Q&A tutoring are Schoolsolver.com, Studyacer.com, Studypool.com, and Homeworkmarket.com. Each site is different and varies in the number of questions, so if you're interested in a complete guide on these sites, I suggest reading this before you start.
IS TUTORING A GOOD SIDE JOB?
Yeah! Tutoring is a great side job, and I would suggest it to everyone. I may be a little biased because I enjoy being a writing tutor, but I think it's an excellent way for college students to put their knowledge to the test and make money! I saved about $600 at my peak point during the semester. Keep in mind I do pay bills like any other college kid, so sometimes I have to pull money from my savings to get me to the next paycheck. So it is possible to make a decent amount of money from tutoring with your university. All other forms of outside tutoring will most likely vary in the amount of money you accumulate. But in case you came upon this article interested in tutoring, and now you're not, here's another list of ways you can make money at college.