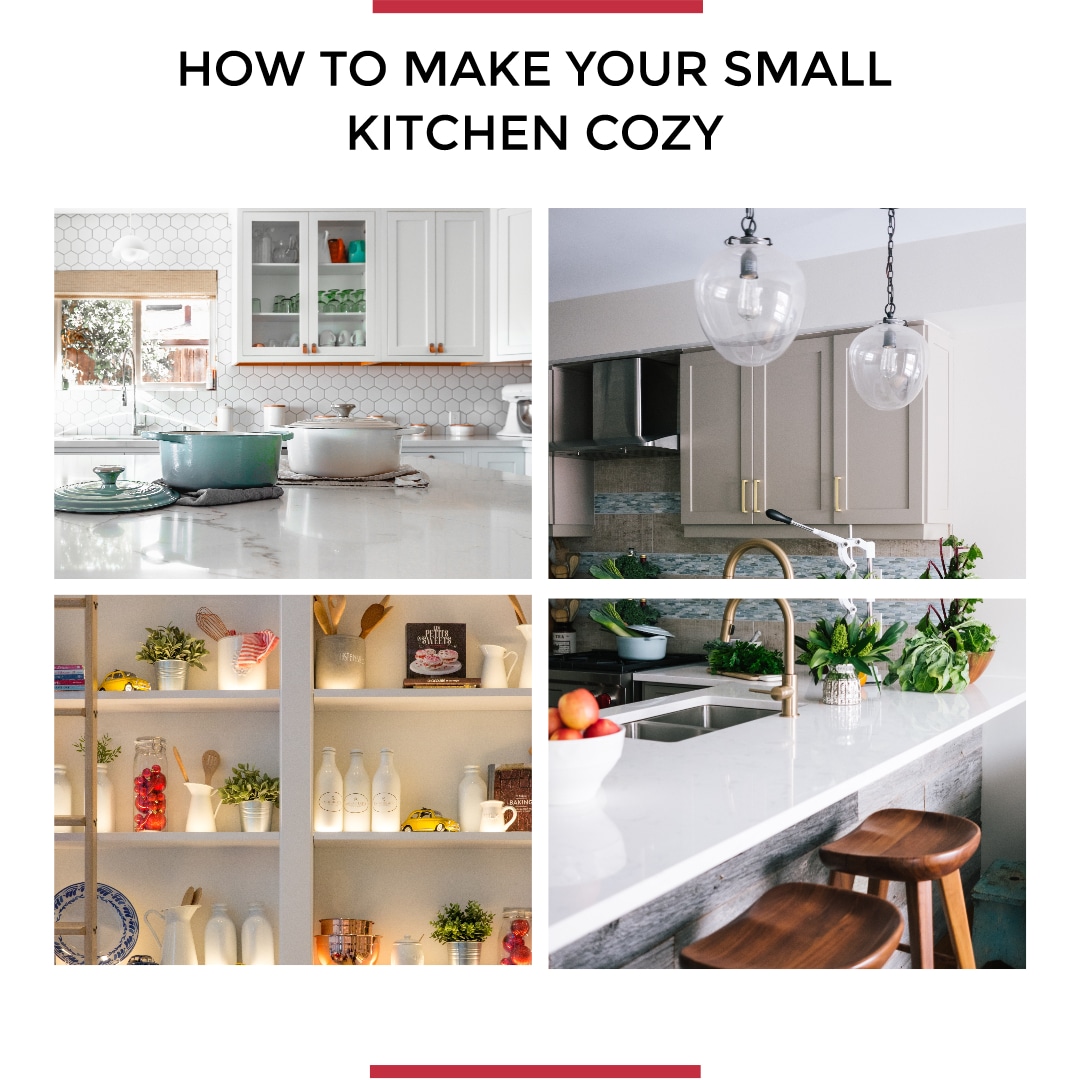 How to Make Your Small Kitchen Cozy
by couponlab
Do you consider your kitchen a crucial part of your house like I do? Even though it's rather small, I am so in love with mine that I wouldn't replace it with any other. In fact, I can't think of another component of my house that is as important as this one. Every single day, I love sitting in there and enjoying its characteristic warm cozy feeling as I have my morning coffee. Just recently, I gave my tiny kitchen a facelift that greatly enhanced its warmth and style while at the same time helping me maximize its space. Let me teach you some of the tricks I employed:
Determine the Budget
You don't have to spend loads of cash to transform your small kitchen, but it will also depend on what you want to do. For instance, are you going just for a few new accessories and decorations or a complete remodeling? Choose an appropriate middle ground depending on the depth of your pocket vis-à-vis what you need to be changed. And don't forget about looking for special deals when doing your shopping, there's plenty of them, for instance in Wayfair or Bed, Bath & Beyond.
Make Elaborate Plans for the Entire Layout
This one starts with hygiene, i.e., cleaning and organizing the kitchen, and then moves on to adjusting the layout. Transforming your kitchen layout could be as simple as turning the table at a bit of an angle, bringing in a simple cart or portable island, adding new shelves or a hutch, adding in just the right chair. Finally, brighten up the room using as much natural light as possible and complementing this step by adding your preferred task lighting. You could also consider choosing another flooring and countertop as part of your entire layout plan. Look at your home as a whole, and you should come upon the refurbishment idea you seek.
Choose Your Kitchen's Colors and Themes
If you prefer warmth, warm colors include red, orange, and yellow, as well as natural colors like brown, tan, and peach. What is most important is that you go for colors that you are most comfortable with yourself. Choose a unifying theme – country casual, a Mediterranean look, anything you like. Get inspiration from a home-decorating magazine, your local library, most of all – the Internet. You could even consider transforming your small kitchen walls using a fresh coat of paint!
Consider Refinishing/Refacing Your Cabinets
You don't really have to replace the entire cabinet structure if the current layout is basically working well and your cabinets are in good shape. Rather, you could just paint them, refinish them or replace their fronts only (i.e., reface them). If your cabinets are made of natural wood, you could consider refinishing rather than painting them. You could also stain them a different theme color or get rid of the old stain to leave behind a natural wood color.
Update Your Kitchen Textiles
If you decide to upgrade your small kitchen's colors and theme, then consider also updating its textiles to suit the new look. Even as you concentrate on the larger ones like curtains and throw rugs, remember the smaller ones like towels, tablecloths, and even potholders. Other additions could include hanging a brightly-colored apron for decoration, as well as adding coordinating chair cushions, placemats, and fabric napkins.
Use Other Decorations
For other decorations, you could try tins or antiques to give your kitchen a traditional country look, hang artistic plates or tiles on the walls, hang pots and other utensils, bring in plants, and many other. Elle Decor inspirations will provide you with some amazing ideas. You could also keep a fruit basket or bowl around to increase your kitchen's visual appeal by adding plenty of colors and maybe even help entice you and your family members to eat more fruits for obvious health reasons!