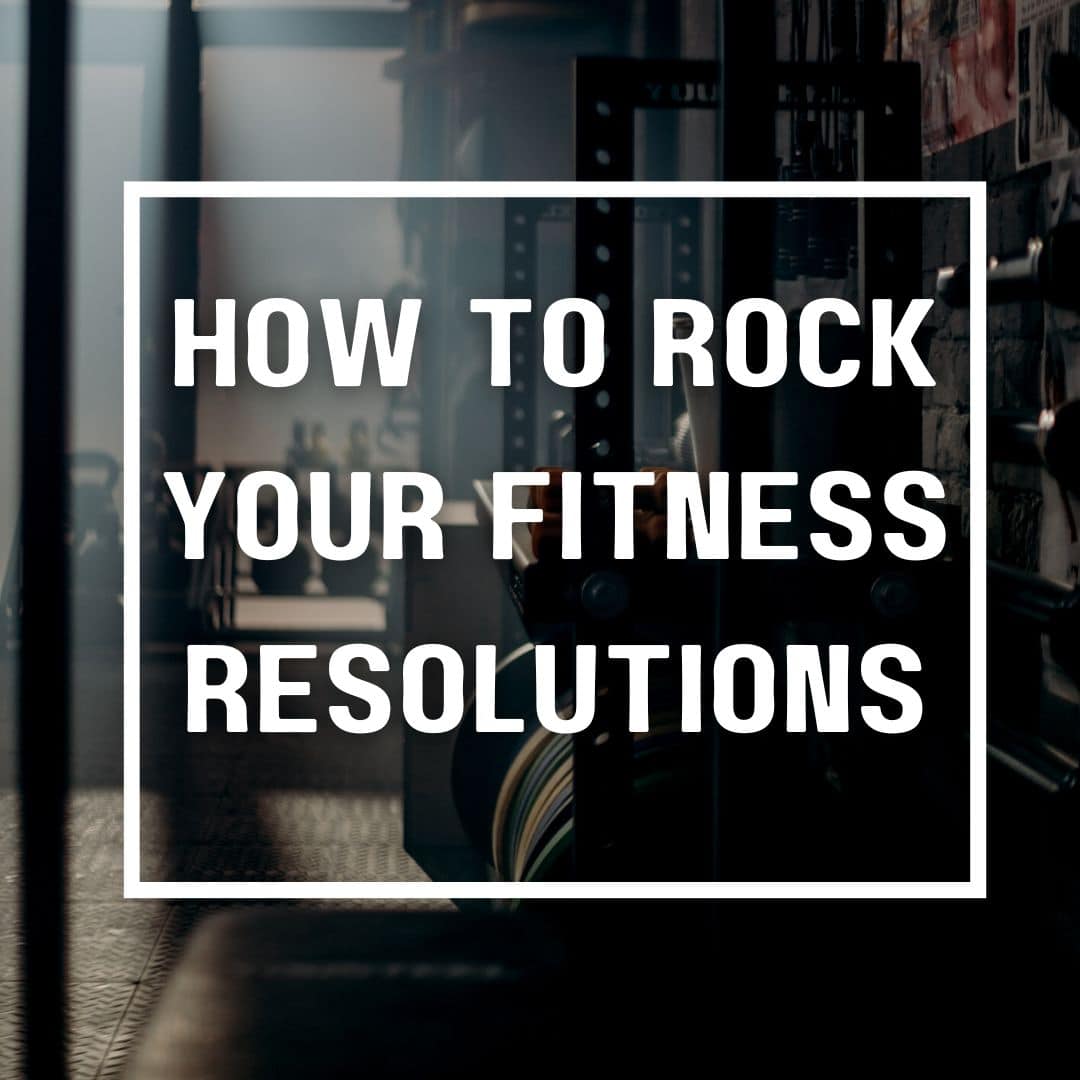 How to Rock Your Fitness Resolutions
by couponlab
Do you hate to exercise but know you need it? It's hard to find the time and get motivated to exercise. As a former couch potato, I can relate!
I started my weight loss journey last May and lost 50 pounds in 2022. As someone who has always HATED to exercise (I can't say that with vile enough in my voice), this statement is hard to believe–even for me, the person who is doing it!
In the past 14 days, I've done the following:
1400 Squats
1250 Crunches
14-30 second planks
7 hours of swimming (remarkable, considering I've been leaving the house to swim in -18 degrees Wisconsin weather!)
Three weight lifting sessions with a personal trainer (would have been five sessions if my time slot hadn't fallen on Christmas day and New Year's day.)
This may not be impressive to a fitness fanatic, but I'm thrilled. Not just by the progress I see on the scale and in my clothes, but because my attitude towards exercise has changed.
If you're looking to increase your fitness this year but you're struggling to get motivated, here's what worked for me:
Set Small Goals:
With more than 100 pounds to lose, starting small was the only way for me to start. I was out of breath just climbing a flight of stairs at work.
I started by challenging myself to do at least one 5K per month. Having a specific goal to hit and checking it off each month I accomplished it was super motivating.
I got a Fitbit to track my steps and became addicted to hitting my goals. I know I must have driven my husband crazy, climbing up and down the stairs and pacing between our bedroom/bathroom to get enough steps before bed to hit my goal.
The 5K's set off a ripple effect that led to me joining the Master's Swim Team at my gym (even though I didn't know how to swim.)
After swimming for a couple of months, increasing my strength and stamina, I started working with a trainer. That's when I began to see the most difference!
Get Over Yourself
The hardest part of this journey for me was getting over my insecurities. I secretly wished I could do a couple of tequila shots to gain the confidence to wear a swimming suit each day before practice.
I dreaded deadlifts and loathed bench presses because they were over in the "boys" free weight section of the gym, and I couldn't hide from the mirrors.
But everyone I've met is there to better themselves, and they seem to respect others who are there with a similar purpose. It's not about where you are on your journey; you're on the journey that counts.
I didn't realize when I joined the swim team that it was a competitive thing, and when I went on the first day, I was intimidated. But I made up my mind that this was my goal, and there was no better way to learn and push myself than working out with people who were way better than me.
Gadgets, Gadgets, Gadgets!
You need good equipment! Good shoes and clothing that fit well, breathe, and make you feel good will make a difference!
(Here's a link to the running shoes review I did this fall for Footsmart — I liked them so much I bought a second pair as a backup!)
Beyond the basics, it's fun to gadget up! There are lots of great fitness gadgets on the market! I've mentioned Fitbit (I have the Fitbit ) and recently got the Jawbone as a Christmas present. They're both friendly, Fitbit and Jawbone. Both fitness gadget manufacturers are competing to bring the most cutting-edge fitness trackers to consumers worldwide. But there's no need to pick one over the other – these two fitness goliaths can happily coexist in your home as you try out different fitness trackers and see which ones suit your exercise regimen the best.
I like to see stats showing progress, especially if I'm not seeing it on the scale. Knowing that I'm hitting my activity goals is rewarding. There are also great heart rate monitors and apps to help track your workouts and chart your progress.
Gadgets make working out more fun too! Swimming with a waterproof music player may make me look a little dorky, but it makes the time go by faster. Working out to music is an excellent distraction from the "work" part. (If music isn't a motivator for you, download some suspenseful audio books and only allow yourself to listen to them while you're working out!)
Be sure to check out the sports and outdoors and the health and beauty categories here on Couponlab for cash-back deals on fitness equipment, fitness trackers, scales, and such. Couponlab also has a New Year New You Cash Back Sale with merchants offering extra cashback in these categories!
Peer Pressure & Accountability!
I've got several friends in the Fitbit community and coworkers who are using the UP. We enjoy a little friendly competition to encourage more activity each day. I'm also part of several Facebook groups to receive and give props for hard work and a kick in the butt if I'm slacking.
I've also been using the goal app, which allows you to set goals and track your daily activity toward them. It's very motivating and keeps me going…trust me; you will not want to break a 14-day streak you've built up doing 100 squats per day, even if it's bedtime! Squats at the sink while brushing my teeth have become a habit lately.
---
Well, look no further than the app of your dreams: a goal-tracker workout calendar! This app makes staying on track more accessible and more efficient than ever. You can set goals for yourself, log your progress towards those goals, and easily adjust if plans change. Now you have an app that works just as hard as you do! With this in place, you'll never have to worry about failing to stay dedicated or focused. No matter what life throws at you, you're always one app away from success.
---
My friends at work here are holding me accountable too. There are so many tempting treats here at Couponlab, and my close friends have permission to remind me to "Put the fork down," let me know when there are dangerous things in the kitchen (i.e., newbie donuts), and remind me, "That's not a good snack for you."
How do you motivate yourself to exercise?
I wish you the best for your fitness goals for the New Year!