HP Black Friday Deals Are Live: Laptops and All-In-Ones Galore
by couponlab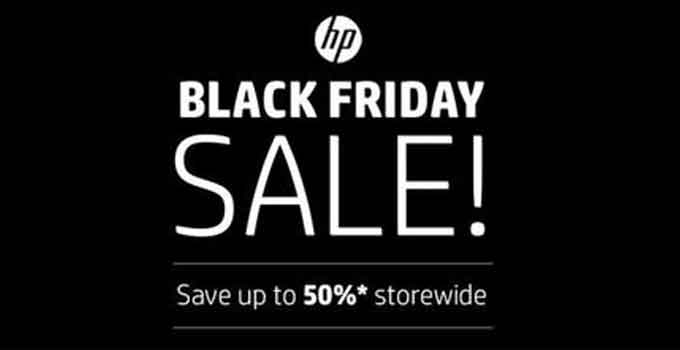 HP's Black Friday ad scan is up, and though it may be only three pages with 47 items, the deals are plenty with savings of up to 50% store-wide. Couple that with 3% cash back, and you're looking at great prices on laptops, all-in-one desktops and bluetooth speakers. Notice not a tablet is in sight this year among HP's deals, but there are four all-in-one PC deals being advertised.
Electronics are hot every year on Black Friday, and this year will be no exception. If your list includes HP products, remember shipping will be free, as always. There is no specific start time given for their ad prices, but we will keep an eye out and update you as necessary.
There are several deals available right now if you just don't feel like waiting until next week. A few notables:
Beats Studio 2 Over-Ear Red Headphones – 25% off (Good through Saturday, Nov. 21)
HP Ultra-Thin Wireless Keyboard – $31.99
HP S9500 Bluetooth Wireless Speaker – 30% off (Good through Saturday, Nov. 21)
Black Friday Deals we thought were worthy:
HP All-In-One Desktop with AMD E1 and 4GB RAM– $299.99
HP Full-Featured Grey/Black Backpack – $29.99
HP Cheetah Wireless Mouse – $10.99
HP Pavilion 20-inch Diagonal IPS Monitor – $79.99
This ad is filled with discounts on laptops, desktops, printers, 2-in-1's and computer accessories. Did you see a deal you can't miss? Let us know in the comments!
Thanks for visiting, and check in on our Black Friday Deals page for up-to-the-minute deals