Kohl's Black Friday Ad Leaked
by couponlab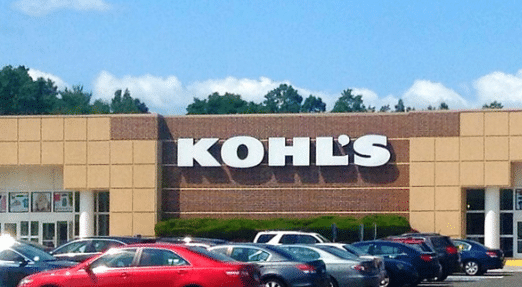 We just posted all the deals from the Kohl's Black Friday 2015 ad.  Kohl's is one of our more popular merchants, which is why we have a handy blog post we like to call the Ultimate Guide to Shopping at Kohl's, which can help you make the most of your Kohl's trip this Black Friday. If you need further information, or just want to connect with other Kohlies, we have a whole forum thread just for Kohl's coupons and clearance.
This year Kohl's will be opening their doors at 6 p.m. on Thanksgiving. We are excited to see the return of $15 in Kohl's cash for every $50 spent. For those who shop at Kohl's regularly, this is tantamount to 30% off the entire ad. The ad is 64 pages, and there is a lot they were able to fit in this year. Apparel, kitchen goods and other Kohl's staples.
Some of the deals that really stand out include: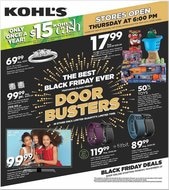 Kitchen Aid Stand Mixer – $199
Fitbit Charge HR – $119.99
Playstation 4 Uncharted Bundle – $299.99
Xbox One Lego Movie Bundle – $299.99
The two bundle prices match the lowest price points we have seen thus far. As long as it hold's true that you would spend the $75 the ad says you will get in Kohl's Cash anyway, that puts the price at $224.99.
We did want to caution that with respect to Kohl's coupon stacking policy, there did seem to be more item exclusions than last year, so make sure you check the fine print when doing your math.