Macy's Black Friday Doorbuster Preview + Gameplan Released!
by couponlab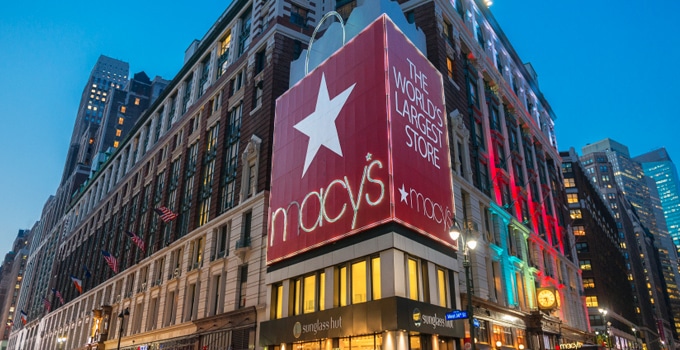 We just leaked the 10-item Macy's 2015 Doorbuster Preview sale listing as well as the 2-page Macy's 2015 Doorbuster Preview. I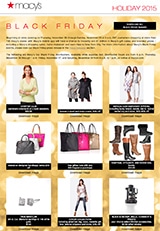 n addition, Macy's Black Friday plans just been published via press release.
We have seen stored quite a few stores announce their hours starting Thanksgiving. Macy's is following suit with their Black Friday sale beginning at 6 PM on Thanksgiving. Doorbusters will be available through 1 PM on Black Friday. Furthermore, Saturday hours are 8 AM to 1 PM.
Macy's has utilized their apps and making planning easier. Shoppers with the Macy's mobile app will have a chance to win over $1,000,000 in gift codes and prizes throughout Black Friday weekend.
Starting on November 16th, customers can preview some of the Macy's Black Friday specials online. Macy's has focused their attention on Pinterest. Shoppers will be able to pin and take a first look at some of their specials.
Some of the doorbusters in this preview seem pretty classic. Some items include countertop appliances starting at $9.99. We've also seen boots from select brands on sale for $19.99 and 60% off Women's wool and down coats.
What you most looking forward to from Macy's during upcoming the upcoming holiday season?