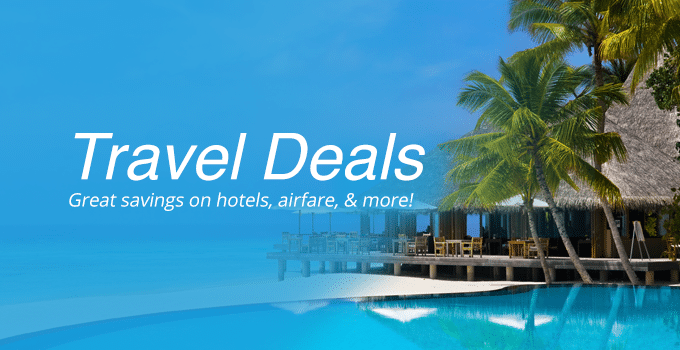 Make Your Dream Trip A Reality With These Unreal Travel Deals
by couponlab
First off I'd like to congratulate you on surviving the holidays and dreary monotony of February. You've put in a lot of hard work the past 90 days and we think that deserves a reward. To help with that, we've put together a bunch of resources to help you give yourself a breather and get out of this weather without breaking the bank. After all, nothing cuts through the tedium of the first months of the year like traveling…that's why spring break exists, right?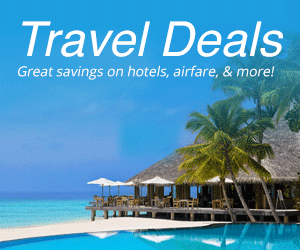 It's the time of year to finally see that place you've always been thinking about but never had the resources to actually make happen. Luckily for you, whether you're hitting the beach, a mountain resort, or home to visit parents, CouponLab has the deals to help turn the trip you've been thinking about into reality.
We have a bunch of travel deals headed your way, and good news for you they're gonna save you a lot of money. All the big hitters are here: Hotels.com, Travelocity, Expedia, even Orbitz. Coupons and discounts are included on each merchant page, and best of all: cash back is up to 15%.
Check out the list below for deals to help you get out of wherever you are right now without overdrafting your checking account:
Hotels.com — 6% cash back (was 4%)
Intercontinental — 9% cash back (was 4.5%)
Condor — $18 off flights (was $9)
Priceline — 15% cash back
Travelocity — 10% cash back (was 4%)
Expedia — 10% cash back (was 4%)
Orbitz — 10.4% cash back (was 8.13%)
Hotwire — 7.8% cash back (was 3.8%)
Ebay — 10% cash back (plus 30% off spring break travel)
Amazon — 7% cash back (plus 70% off spring break apparel)
Hopefully these deals will help you get off the couch, stop ruminating over logistics, and take your well-deserved vacation. If these aren't exactly what you're looking for, check out the for a full list of travel deals from all our merchants.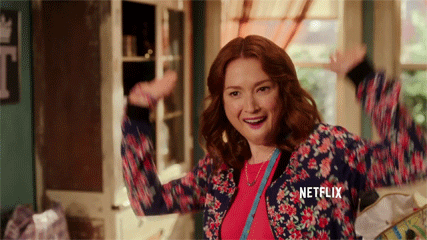 What do you think of these deals? Are you planning any trips? What does spring break mean to you this year? Let me know in the comments.