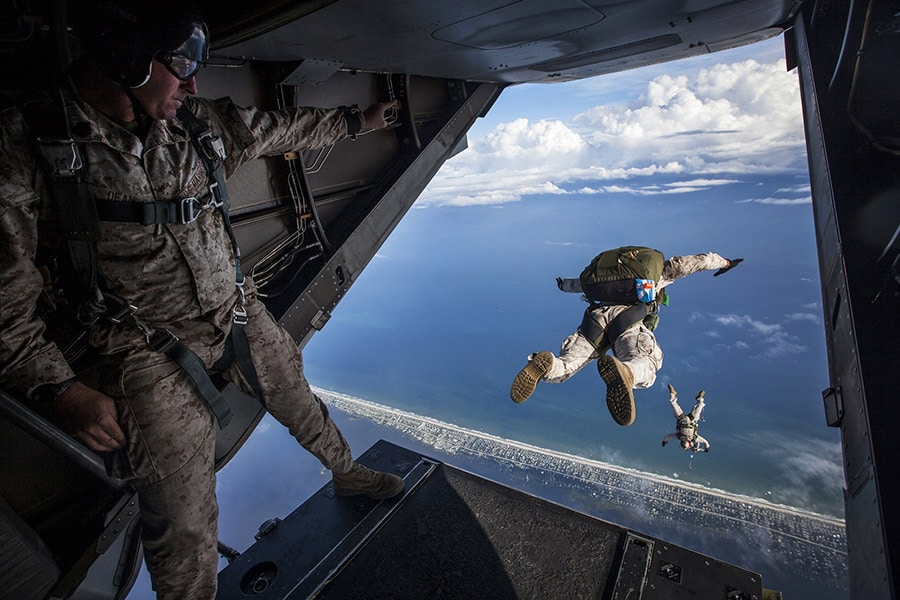 Military Discounts: 75 Verified Ways to Save
by couponlab
It's easy to armchair quarterback most things in life with "I could do that…" and "that seems easy…". The truth is, most people, even the most confident and braggadocios, draw the line at military service. The world that these fine men and women subject themselves to is one that few civilians can imagine.
With that in mind, we at Couponlab are inclined to do our part in thanking them for their service. We've applied our expertise in deal curation to collect 75 verified discounts for veterans and active military.
More than discounts, our nation's military deserves respect, consideration, and every opportunity to smoothly reincorporate themselves into American culture. It takes a special person to put themselves, their whole selves, on the line for those whom they have not and will never meet.
Enjoying even the smallest discounts on a day's errands or life's necessitates accumulates to form a real and meaningful token of gratitude to our military families on behalf of the commercial culture that drives the nation.
We recognize that part of the trouble with military discounts is their inconsistency in location and requirements. Simply inquiring about a deal without assurance of it's existence can be a stressful task and is sometimes avoided for that very reason. That's why we've linked directly to corporate messaging or otherwise official web content that describes programs and activation in detail. With every listing herein comprised of permanent or long-term offers, we hope to remove the guess work for the bravest among us.
Best Military Discounts
The following discount programs have been verified with the source linked to in each. We acknowledge that some brands may offer military pricing in-store only, or chose not to make note of discount practices on their website. For the sake of this resource, those examples are not included.
AUTO
Chevy, Buick, GMC – Various pricing and financing discounts
Chrysler – Up to $500 in military bonus cash
CLOTHING
New York & Company – 15% off your total purchase. See full details
Buckle – 10% discount
Foot Locker – 20% off most purchases
Hot Topic – 10% discount. See full details
Nike, Converse, and Hurley – 10% off
Under Armour – 10% discount
FINANCE
Chase – Full compliment of services and freebies
Fifth Third Bank – Unique banking privileges and benefits
TurboTax – Variety of discounts. See full details
USBank – No maintenance fees, no balance requirements, and more
Wells Fargo – Financial, mortgage, and career services
FOOD
Boston Market – 10% discount
Chuck E. Cheese – Discounted food and token packages
CoffeeForLess.com – 6% discount to all military personnel
Wendy's – Exclusive offers by mail throughout the year
GROCERY
Costco – Join and receive $50.00 in savings
CVS – 20% off every order and free shipping
Sam's Club- Free gift card upon enrollment
GYM
Gold's Gym – Discounted enrollment and 20% off dues
YMCA – Memberships and respite child care services
HOME GOODS and HOBBIES
1st in Flowers – 15% discount
AutoAccessoriesGarage.com – 5% to 20% discount
Lowe's – 10% discount
Michael's – 15% off everyday
Overstock.com – Free Club "O" Gold membership
Pottery Barn – 15% discount on entire in-store purchase
INSURANCE
Geico – Up to 15 percent on your total insurance premium
Esurance – Wide range of discounts on car insurance
USAA – Specialized service and wide ranging discounts
LEISURE
AMC Movies – $1.50 off peak pricing nationwide
Cinemark Movies – Discounted tickets
National Endowment for the Arts – Free museum admission
National Park Service – Free annual pass to all parks
OTHER SERVICES
PetSmart – 10% discount on any grooming service every Monday
Resolve – Discounted family building services
Shindigz – 20% discount
Tutor.com – Free tutoring and homework help
U.S. Department of Veterans Affairs – Small business services
SPORTS
Bass Pro Shops – 10% off during Military Discount Days. See full details
Champs Sports – 20% off most purchases
Miami Marlins – Two free tickets on Mondays
Sports Unlimited – Discounted sports equipment
Taylor Made Golf – 15% discount off entire purchase
TECHNOLOGY
Apple – Special pricing on some products
Best Buy Geek Squad – 50 % off in-home and remote support
Dell – 10% off
HP – Up to 20% savings, free shipping, and more
Microsoft – Special discounts on most products
Microsoft Office 365 – 30% off
TRAVEL: DESTINATION
Baseball Hall of Fame – Free admission
Caesars Hotels – 10% off the price of your stay year-round
Cedar Point – Discounted admission
Disney Hotels – Discounted rates on select rooms
Disney Parks – Admission and PhotoPass discounts
King's Island – Discount price may vary throughout the season
LegoLand California – Save over 50%
Marriott Hotels – Discounted rates
Motel 6 – 10% discount. See full details
Sandals Vacations – 10% off on top of existing promotions
San Diego Zoo – Free admission
TRAVEL: TRANSPORTATION
Alamo – Discounted rates
American Airlines – Government or military fares in some markets
Amtrak – Save 10% and go to the front of the ticket line
Budget – 25% off car rentals
Greyhound – 10% off full price tickets
Hertz – Discounted rates, complimentary membership in Hertz Gold Plus Rewards, and more
jetBlue – Special discounts and fares, airport assistance, and more. See full details
Royal Caribbean Cruises – Special rates on selected sailings
WIRELESS
AT&T – 15% off qualified monthly wireless plans
Sprint – Sprint Discount Program
Verizon Wireless – 15% off monthly service and 25% off select accessories