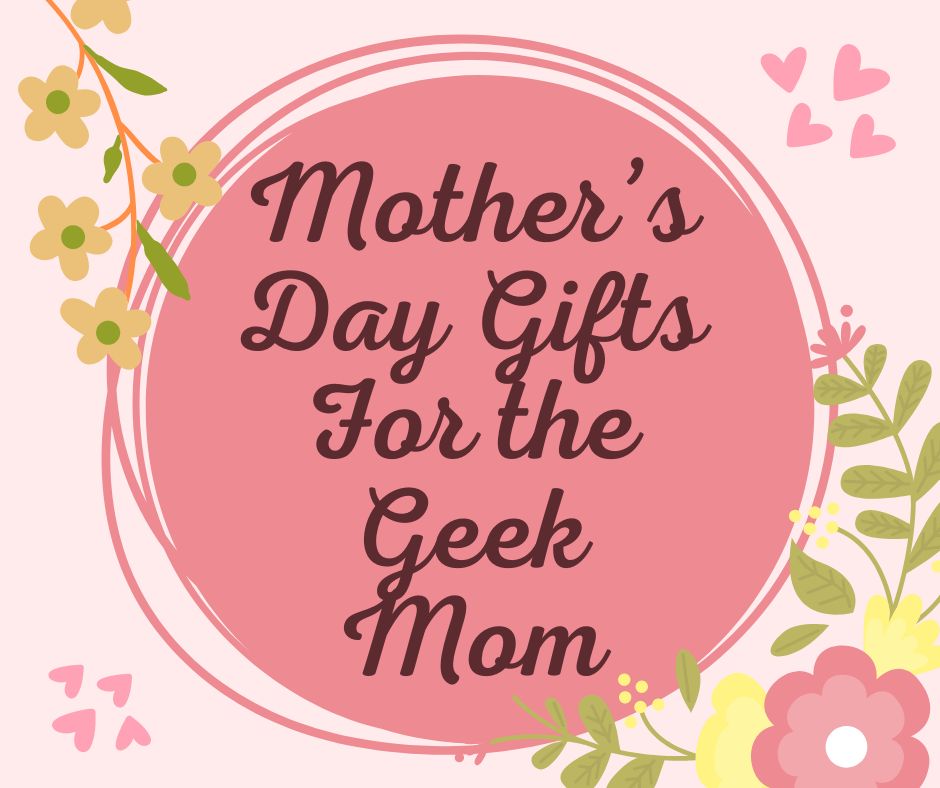 Mother's Day Gifts For the Geek Mom
by couponlab
Mother's Day is one of those days that most moms like myself want to be appreciated and doesn't want to do much. We tend to see the same gifts, like vacuums, flowers, chocolates, and bathrobes. What if you don't want any of those things? My inner geek sensibilities admire much more unique and sometimes weird gifts that play to my personality. Don't get me wrong; a Dyson is an excellent household tech; flowers are pretty plants, and chocolates can be delicious, but I don't want that. Not today.
So for all the geek moms who want something more than just the norm, here are some of my favorite geeky Mother's Day gift ideas.
THE GIFT OF COMICS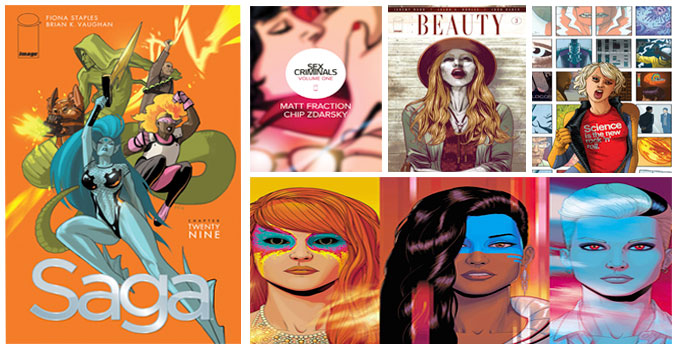 Barnes and Noble have many graphic novels, science fiction, and fantasy books. Two of my Mother's Day gift recommendations are Hugo Award-winning comics: "Saga" by Brian K Vaughn and "Sex Criminals" by Matt Fraction. These are not your kid's comics, which is great because they are brilliant.
If you are lucky enough to live in an area with a comic book shop, that would be the place to go. I have several in my area and have been shopping at Top Cut since I was 14. A subscription to a new comic like "Chew," "Beauty," "The Wicked + The Divine," or "Nowhere Men" would be a great gift. Use this comic shop locator to find a comic book store near you.
GEEKY GARB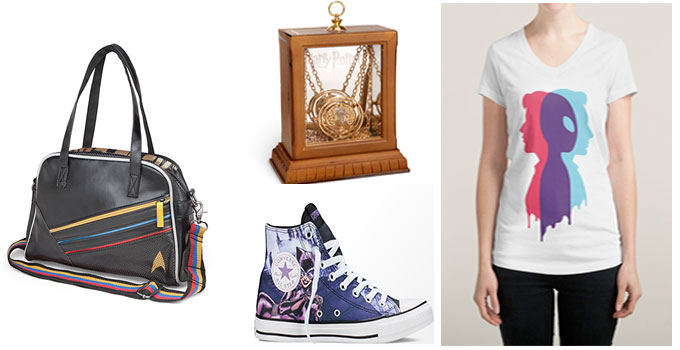 I'm a big fan of the women of the DC Universe, particularly from "The Birds of Prey" and "Justice League." These women — hero, villain, or anti-hero — have always kicked ass and taken names. Moms who share my appreciation will enjoy the Chuck Taylor All-Star DC comic high top line from Converse, which features a variety of heroes and villains for your choosing.
Are you looking for some independent artist-designed shirts? Then Threadless is right up your alley, with many funky, fun, geeky, and hilariously designed shirts, like Megalosaurus, nuns with guns, or this unique X-Files-inspired intersection shirt.
I'm also a big fan of the ThinkGeek store and the large array of fan gear for every geek. If your mom adores the Harry Potter series, you'll find something she'll love. Maybe she's not into the traditional mom heart necklaces, but she'll probably be thrilled with Hermione's time-turner. If she likes something more practical but still stylish, a Star Trek retro tech purse might be more up her alley.
If your mom is a bit of a science geek, Modcloth offers some adorable dresses. This All eyes on a unique dress in science is flattering on a large array of body types. All moms deserve to feel damn good in their clothes, and this dress is great to dress up for a date or wear to work.
DECOR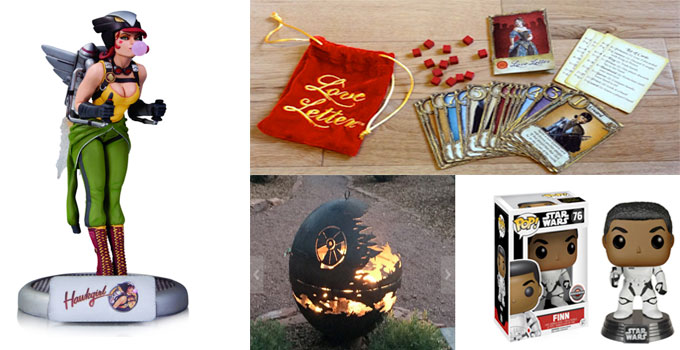 Does your mom love collecting figurines for her desk, personal office, or home space? Funko POP! figurines have been extremely popular, and I love my X-Men collection and cute collections of childhood favorites. Recently, GameStop has had limited POP! Figures, like Star Wars: Episode VII Finn or DC Comics Bombshells:  Hawkgirl statue. Some fantastic board and card games exist, like Love Letter: Tempest Edition or Risk: Doctor Who Edition.
Is mom the outdoorsy type? This custom-designed Death Star fire pit is perfect for camping out or hanging in the backyard. Although it costs a pretty penny, it's worth it for how long your Death Star will last compared to the one built.
COMIC-CON & MOVIES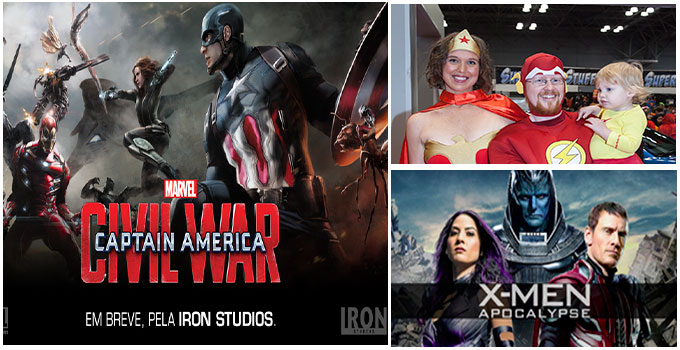 Has mom always wanted to go to a comic-con? Wizard World Comic-Con & Gaming is the best way to ease into the world of comic conventions. She can dress as her favorite character and shop for movies, comics, toys, video games, games, TV shows, graphic novels, original art, collectibles, anime, Manga, and more. It will satisfy any geek mom; however, there tend to be huge crowds, so if that's not mom's thing, I would look for a different experience.
Fandango might be that perfect alternative. This is the season for Marvel movies, with "Captain America: Civil War," "X-Men: Apocalypse," "Suicide Squad," "Gambit" and "Doctor Strange" all being released. I'm a huge X-Men fan, and having tickets ahead of time and any gift cards or movie money would be fantastic. I don't know about you, but I hardly get to see a movie that isn't an animated feature anymore.
These are just a couple of ideas that are outside the norm and might appeal to your geek mom. Regardless of what you decide to get her, make sure you let your mom have some time off and take some time to talk to her and get to know her.
Don't forget to check out our Mother's Day Deals to ensure you're getting the best gift deal for mom!