New Round of Store Closings to Hit Malls Nationwide
by couponlab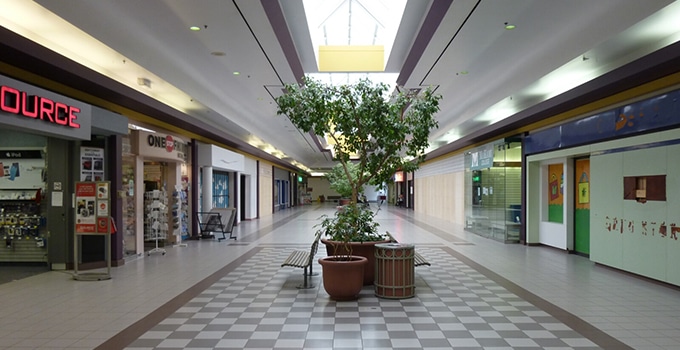 Neiman Marcus
It was announced yesterday that Neiman Marcus would be closing 10 of its Last Call outlet locations to put more focus on its higher-price luxury stores. In a statement, Elizabeth Allison, senior vice president of Last Call, said to Fortune, "This decision is about optimizing our Last Call store portfolio to deliver the best customer service and freeing up resources to support new initiatives for our full-line Neiman Marcus and Bergdorf Goodman channels. We are investing in our strengths as the clear leader of high-end luxury retail." This comes in juxtaposition to Macy's, which plans to open around 40 Backstage outlet stores by the end of this year.
Vitamin World
After filing for Chapter 11 bankruptcy protection earlier this week, Vitamin World is planning to close 51 stores as part of their restructuring plan. Since 2016, the health and supplements chain has closed 45 stores. This filing comes as little surprise, as last week, CEO Michael Madden told Reuters the company was in preparation to file.
UPDATED 9/6/2017
Gap Inc.
The apparel group is closing 200 stores nationwide that include parts of its Banana Republic and Gap fleet, but it plans to open 270 Old Navy and Athleta stores at the same time, signaling a shift in apparel interest in the market. Banana Republic CEO Mark Breitbard said regarding the shift, "[W]e see little progress to-date, with collections in stores still off-pitch and overpriced. Ultimately, success comes down to having products people want and are prepared to pay for."
ORIGINAL ARTICLE
With children's apparel retailer Gymboree being the latest in a slew of bankruptcies this year, it should be unsurprising that many retailers are considering or committing to mass store closings. We've covered the hundreds of store closings from Sears, Kmart, Macy's, JCPenney, Payless and many, many more, and now a new crop of stores is announcing their own culling of physical locations, which includes thousands of cut jobs, as well. Here are just a handful of the companies closing doors over the next year or so:
Michael Kors
The luxury brand plans to shutter between 100 and 250 stores over the next two years, citing dwindling foot traffic and their latest quarter net loss of $26.8 million. The retailer's stock has dropped steadily over the last year, and many analysts are skeptical the company can pull out of its slump.
Ascena Retail Group
While you may not recognize the parent company, you're sure to recognize its holdings: Ann Taylor, Dress Barn, LOFT, Lane Bryant, Justice, maurices and Catherines. Chief executive David Jaffe announced to investors that the group is closing at least 250 stores nationwide, with a possible extra 400 if rent cannot be lowered in those locations.
Hudson's Bay Company
The Hudson's Bay, Saks Fifth and Lord & Taylor owner doesn't yet plan to close down stores, but it is announcing the cutting of about 2,000 jobs as part of its reorganization strategy. Hudson's Bay Company was founded in 1670 and is the oldest company in North America. Here's hoping this piece of history can pull itself together.
Payless ShoeSource
After filing for bankruptcy in April, the shoe retailer committed to the closure of 400 stores. In May, it raised that number to 808, with the potential for as many as 1,000 closures by the end of the year.
bebe
Recently, bebe completed its shuttering of all its stores after buying out the leases. The company plans to run its sales online and in department stores like Macy's and Nordstrom.
JCPenney
Although there's no word on if it's moving ahead with the 138 closures (it announced it'd be postponing them back in April after customers flocked to their favorite locations), but it did announce its intention to shutter stores. JCPenney provides anchor stores for many malls, leading analysts to express worry about the stability of malls in the future.
Macy's
Last year, it announced the closure of 100 stores, and this year it added another 68 to that number. Fortunately, it appears this department store mainstay is keeping its head above water, even after losing one of its chief investors.
Sears Holdings Corp.
Sears and Kmart have been in hot water for a while, with many analysts wondering not if, but when the department store giant will declare bankruptcy. Recently, it announced the closure of another 72 stores in addition to the 180 announced earlier this year.
rue21
Before it filed for bankruptcy in May, the teen clothing retailer announced the closure of 400 stores in an effort to focus on its e-commerce presence. After the filing, the retailer did not announce any extra closings.
Gymboree
Its recent bankruptcy filing came with the announcement of up to 450 store closings. The children's apparel retailer will need to restructure over $1 billion in debt, but it has stated it will maintain regular operations throughout the process.
Gander Mountain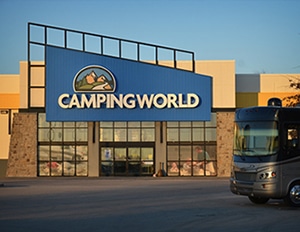 After filing for bankruptcy and being purchased by Camping World, Gander Mountain has seen the closure of about 32 stores. All its locations are being or were liquidated of their inventory to make way for Camping World's reorganization.
Abercrombie & Fitch
A staple of malls nationwide, the hip apparel retailer will see 60 of its U.S. stores shuttered this year, bringing its total stores down to around 225. The company is among many apparel retailers struggling against e-commerce-based fast fashion companies like Zara.
Guess
Citing low mall traffic, the apparel company is closing 60 of its stores, lowering its total locations to around 890. They intend to focus their advertising efforts on drawing in the Gen Z and millennial crowds with more authentic branding.
BCBG Max Azria
Times are tough for luxury brands these days, and this women's apparel retailer, which filed for bankruptcy in March, is closing down 120 of its locations. Like many other struggling companies, BCBG is shifting its focus to e-commerce.