Newegg Black November Plans Unveiled
by couponlab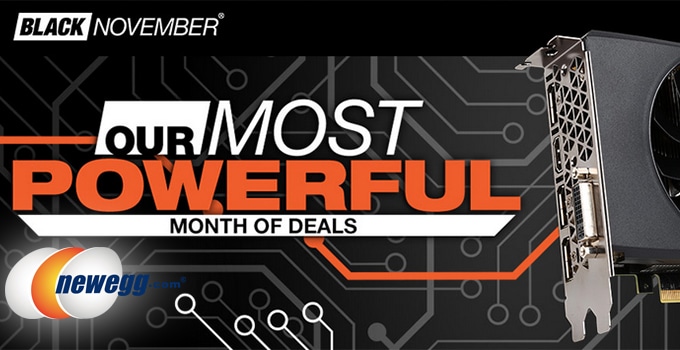 Newegg just unveiled their plans for Black November, also known as a month of Black Friday-esque deals.
This is Newegg's seventh annual Black November, and they will be offering deals across several categories all month long. In the words of James Wu, their COO, "Black November gives our customers the flexibility to shop for deals on their terms."
Here's a snapshot of what Newegg has planned:
11/1 – 11/3 – Black November Kickoff w/ Discounts on 900+ Products
11/4 – 11/9 – Black November Gaming Event w/ Discounts on Consoles, Games, and Accessories
11/10 – 11/26 – Black Friday Preview Sale
11/27 – Black Friday Doorbusters
11/30 – Cyber Monday Sale
You can actually shop some of these items right now. If you're a frequent Newegg customer and something catches your eye, keep in mind that they are currently offering a free 6-month Newegg Premier membership if you spend $299.99 or more. Newegg Premier offers free returns, expedited shipping, and exclusive deals among other benefits, so consider it if you shop there often.
As always, make sure you do your research before you get sucked into "Black Friday" marketing schemes that we always see this time of year. It is easy to feel pressured and frenzied, but for as many amazing deals that Newegg offers, they have historically featured items in their Black November sale that are not very hot. The best deals are still a few weeks away, so if you think you can wait, we advise you to do so!