Nintendo Announces 2DS XL Release for July 28
by couponlab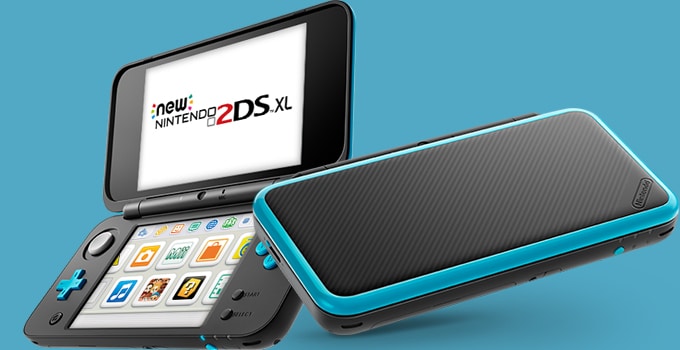 Following on the heels of their successful Switch console launch, Nintendo has announced they will be releasing an XL version of their popular 2DS handheld. This version of the console will be able to play all previous 3DS and 2DS titles, and users will be able to actually close it, as it's designed like the 3DS models with a hinge in the usual clamshell style of recent Nintendo handhelds.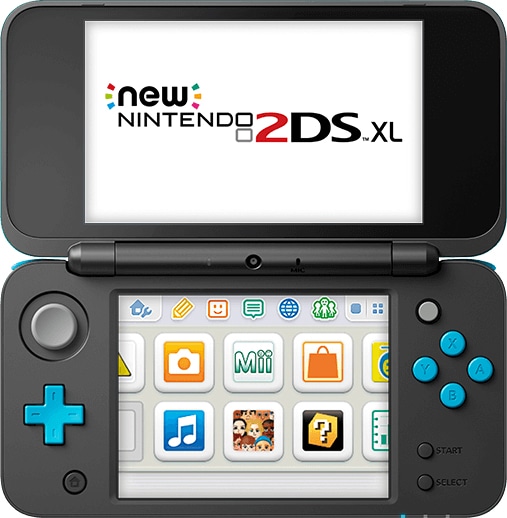 Like the 3DS XL before it, the 2DS XL comes with quite a few improvements. Not only will users have access to superior processing power, meaning faster load times and little to no stuttering in high-intensity games, they'll have a bigger screen (82% larger than the original 2DS), the ability to read amiibos directly on the device's lower screen, a built-in camera and a C-stick control scheme for more gameplay options. So far, it appears it'll only be available in the black-and-blue-accented color scheme present in their advertising, but it's an almost for-sure thing that they'll release it in more colors later.
The 2DS XL will retail for $149.99, $50 less than its 3DS XL counterpart, making it a great choice for anyone on a budget looking for a new system. The only thing it doesn't have that the 3DS does is the ability to play games in 3D, but if you're anything like me, 3D wreaks havoc on your vision, so you probably won't use it anyway. I'm considering picking up the 2DS XL and replacing my old 3DS just for the amiibo reading functionality alone.
Look for the 2DS XL in stores July 28.