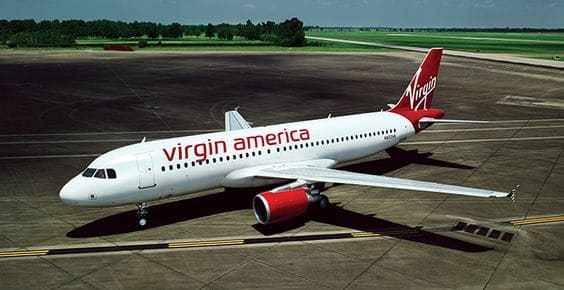 Say Goodbye to Virgin America Thanks to Alaska Airlines
by couponlab
Last 2 year, Alaska Airlines acquired Virgin America for $2.6 billion, and in 2019, they'll be killing off the brand name entirely and folding Virgin's features into their own planes. In an announcement on the change, Sangita Woerner, Alaska Airlines' vice president of marketing, said, "While the Virgin America name is beloved to many, we concluded that to be successful on the West Coast we had to do so under one name — for consistency and efficiency, and to allow us to continue to deliver low fares."
The merger with Virgin America made Alaska Airlines the fifth-largest airline in the United States, and the airline has expanded quickly. Currently, they have 1,200 daily flights and almost 300 planes, and earlier this month, Alaska Airlines announced it would be adding flights in 21 new markets. Alaska Airlines intends to keep certain features that made Virgin America special, like its mood lighting, music and high-speed internet on planes. According to the Verge, the high-speed satellite internet connection will be strong enough to stream Hulu and Netflix mid-flight. They'll also be adding a free media library for customers to download items onto their own devices in-flight and will be expanding its selection of premium seating.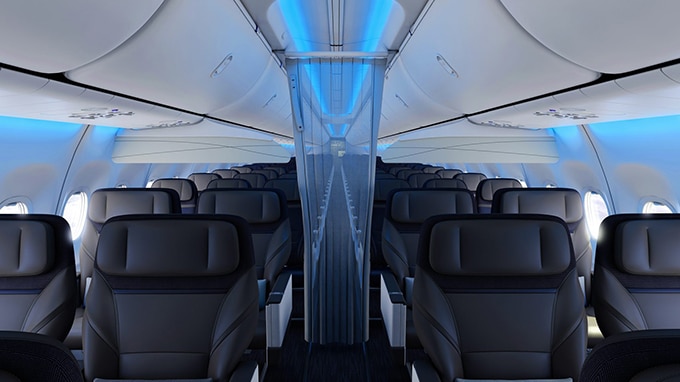 PHOTO FROM ALASKA AIRLINES
Richard Branson created Virgin America in 2004 with a vision of a unique, stylish airline that provided comfort and quirk to customers. On his blog, Branson said, "Many tears are shed today…over Alaska Airlines' decision to buy and now retire Virgin America. It has a very different business model and sadly, it could not find a way to maintain its own brand and that of Virgin America." He also noted that some Virgin America employees said this decision by Alaska Airlines is 'the day the music died.'"
Alaska Airlines hopes to roll out the new features to their own airplanes in the fall of 2018. They'll also be retiring the Virgin America frequent flier rewards program at the beginning of 2018 and are allowing Virgin America members to convert their points at a rate of 1 point per 1.3 miles; otherwise, Virgin America rewards points will be automatically transferred in early 2018.