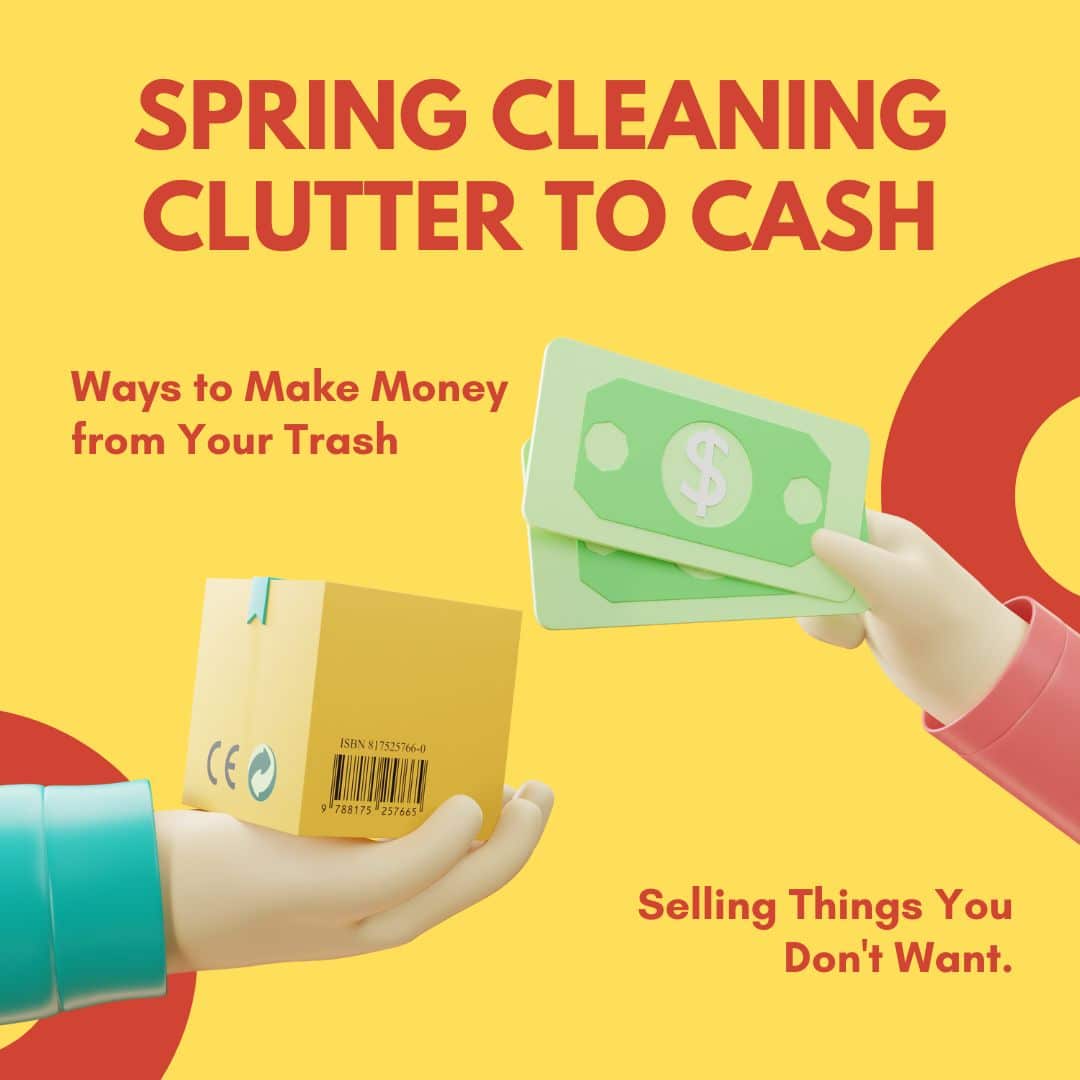 Spring Cleaning Clutter to Cash: Ways to Make Money from Your Trash
by couponlab
It's that time again—two words: spring cleaning. There's a lot of stuff we can do without. Whether you're a homeowner with an overflowing attic or a college senior who is about to graduate with way too much stuff than you know what to do with (hint: that's me), now is the perfect time to declutter and get rid of the things you don't need.
That leaves you with some options:
1) Throw it all out, and don't look back.
2) Drop it off at your local donation center.
3) Sell it!
Just because it's trash to you doesn't mean that it's not worth something to someone else. Even better is that you have several options for making money selling things you don't want. Go room by room through the clutter and gather everything you want to sell. Then consider the options that work best for you!
Yard or Garage Sale:
Make your yard your storefront, and let the people come to you. Living on a busy street has its perks regarding yard sales. You can make some decent money with the proper advertisement and pleasant weather. There are several tips to make more money at your garage sale. Make sure to spread the word, price items well, and ensure your wares are well organized to ensure tremendous success. This can be a great way to eliminate a lot of stuff in one day, but it requires some work for several hours.
Consignment Shops:
Have someone else do the selling for you. You won't make as much, and you may have to wait a bit, but with a little effort required, it's an easy profit! Check with your local consignment shops for their rules, and be prepared to have some of your things turned down. If you don't want to put in the work of selling your items and are okay taking the cut, this can be a great option.
Sell Online:
You have several options when selling unwanted things online. Each site has its benefits, so you should choose carefully for the best return.
Classifieds:
Newspaper classifieds are classic and still a valuable resource for selling your things. Check with your newspaper for fees and rules. Classifieds are often listed online, as well, which means you can reach a local audience that may be interested in what you are selling, and also means that you don't have to deal with shipping. eBay Classifieds is another online resource you can use to list your things. Listing is free, but some restrictions exist on what can be listed.
Bonus:
Refurbish/Upcycle
If you're crafty and creative, you can significantly increase the money you can make on your unwanted things. Giving things a new purpose or a fresh look can add value to something that might look old and worthless. Search Pinterest for craft ideas with particular objects. Try looking at your things from a different perspective; you may be surprised by what you can come up with.
Warning: You might find things hard to part with after you've fixed them up.