T-Mobile to Pay Off Verizon Customers' Devices for Switching Carriers
by couponlab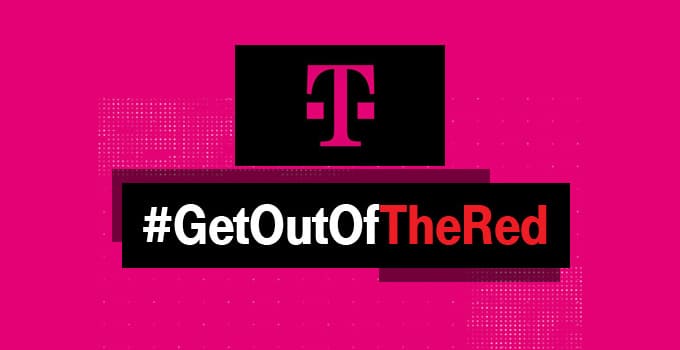 As a part of the Un-carrier's summer celebration, T-Mobile has announced a special #GetOutOfTheRed promotion for Verizon customers who switch to T-Mobile. T-Mobile announced in a news release on Wednesday that, starting on May 31, Verizon customers with an iPhone (SE, 6s/6s Plus, 7/7 Plus) or Google Pixel (or Pixel XL) can get the balance of their phones paid off in full when they switch to T-Mobile. Customers who make the switch can also keep their devices and phone numbers, saving the hassle of transferring their information to a new phone.
However, like any promotion, there's some fine print to consider before running to your nearest T-Mobile store. Firstly, the device pay-off is actually a reimbursement through a prepaid MasterCard. You have to pay off the device, and T-Mobile will reimburse you within 15 days. You also need to add T-Mobile's Premium Device Protection Plus plan for $15 a month.
That's not too shabby of a deal if you can afford to pay off your device balance and wait the 15 days to get reimbursed. It'll lower your monthly bill by eliminating your monthly device payment. You will get $15 a month tacked on for the protection plan, but that means your used phone will get the same protection as a new phone, including McAfee Security for T-Mobile, AppleCare tech support and access to the Personal Help Desk, which supports connected devices like routers, game consoles and smart TVs.
Are you an Android user? You probably noticed what seems like a glaring omission, but that's not a mistake. Unfortunately, you're out of luck with this promotion. According to T-Mobile, Android software isn't yet globally compatible; however, T-Mobile says its working with manufacturers to make more phones compatible across carriers.
AT&T and Sprint customers also don't qualify for this promotion because their devices must be unlocked before they can work on T-Mobile's network, but they do qualify for a similar promotion called Carrier Freedom. T-Mobile will pay off their early termination fees or pay off their device balances using a prepaid card, but they have to get a new phone through T-Mobile's Equipment Installment Plan. However, for a limited time, T-Mobile is waiving the trade-in requirement for Carrier Freedom.
In short, the Verizon promotion allows customers who switch to T-Mobile to keep their device and use it on T-Mobile's network, while Carrier Freedom requires customers who switch to T-Mobile to get a new device.