Target Black Friday Ad Leaked
by couponlab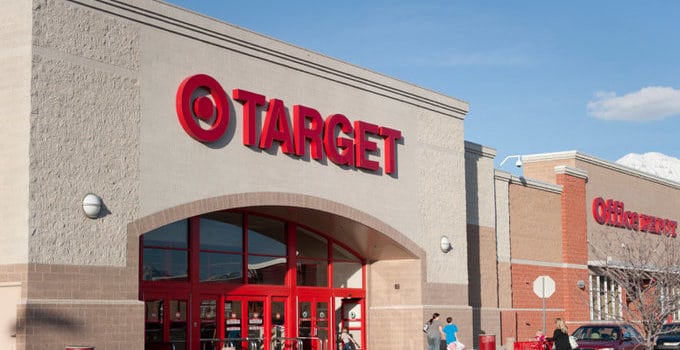 Target will open its doors to Black Friday shoppers at 6 p.m. on Thanksgiving. We are very pleased to get our hands on this year's Target ad. Not just because it is one of the ads everyone seems to wait for, but because it is the first ad to leak that heavily features the item most closely associated with Black Friday – HDTVs. In fact, this ad has something in each of the categories featured on our Black Friday sections except laptops.
Target has had one of the better ads the past couple of years, and this year is no different. We have been predicting that merchants would start offering gift cards on top of the fantastic $299.99 Xbox One bundle price we have seen. Target is the first merchant to go that route, throwing in a $60 gift card on this Gears of War Bundle, making the effective price $249.99. It is not quite as good as the $75 in Kohl's cash we saw in their ad, but it is a great deal.
The HDTV deals start on the page we have scanned in as 7 and include a 55″ 4k UHD Smart TV from Element for $399.99. Last year, a similar Westinghouse 1080p model at that size was selling for $395.
As expected, Target is offering gift cards along with popular iPad models, including a $150 gift card with any iPad air 2 purchase for $499.
This year's ad is full of Star Wars toys and video games, home furnishings, small appliances and other deals. The ad is a 40 pages, so narrowing it down to a highlights list was difficult. This is definitely an ad you will want to go through more than once.
Some other great deals from this ad include:
Fitbit Charge HR – $119
$6 Blu-Ray movies on page our page 15
Westinghouse 55″ 1080p HDTV – $249.99
40% off apparel and accessories
For more deals, news, ad leaks and insights, check out our Black Friday section.