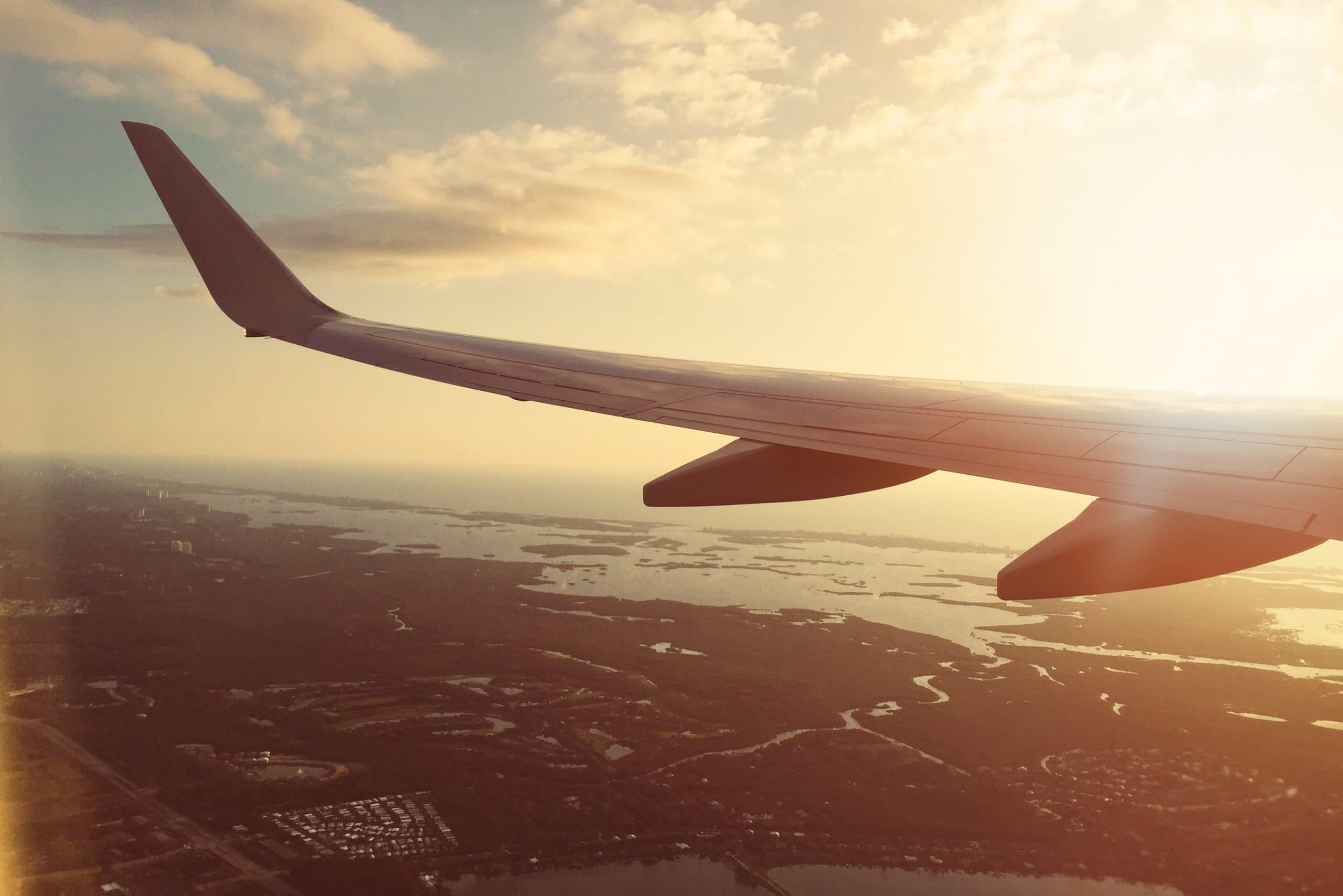 Tips for Finding Cheap Flights: Summer Vacation 2021 Edition
by couponlab
There's no better time than summer to tell the boss you're done. Well, temporarily that is. Treat yourself to affordable summer travel with CouponLab. Because at the end of the day, we all deserve a break! And it shouldn't break the bank.
Check out our 10 CouponLab tips for finding cheap flights, summer vacation 2021 edition!
1. Use a third-party application. Sites like Expedia and Travelocity make searching flights (and hotels and more) from a wide variety of companies as easy as pie. Pick your travel dates and destination and see what you turn up! These sites are able to find the cheapest flights available for a given trip, making your 2021 summer travel as cheap as possible. We always recommend using travel promo codes whenever there's a chance.
2. Delete cookies off your browser. While the sites mentioned above are great for aggregating the cheapest summer flights from across the web, you will notice that prices may go up each time you search for a certain trip. This is a trick by airlines and we're here to help you pull the wool off your eyes! Delete the cookies in your browser before you search for tickets each time so that the airlines tracer on your computer will be removed, allowing you to see the price at its real price and not the inflated one you see after multiple searches.
3. Sign up for flight alerts. If you know where you want to go but are waiting for the perfect time, sign up for flight alerts for your desired destination. You can do this on travel websites like Southwest Airlines. Whenever your preferred location is included in a travel deal or summer vacation promotion, you will be notified, allowing you to make a quick (and cheap!) summer travel purchase. Don't forget to check your email often!
4. Buy on Tuesdays. Tuesdays are our favorite day to search for flights. Throughout our experience booking cheap vacation flights and locking in other travel plans, we've always noticed that flights are cheapest on Tuesdays. Please, do yourself a favor and check on flights all week, but we'd be willing to be on the cheapest day!
5. Fly before the weekend. Whether you're trying to get to Las Vegas for a wild weekend or to Chicago for an Sunday afternoon Cubs game, we highly recommend making your trip before (and after) the weekend. That means getting time off of work and traveling on Thursday or Wednesday if you can! Book your affordable summer travel return for Tuesday. Or, just call your boss and stay you'll be staying a bit longer! We have the local promo codes to help you do it.
6. Travel light. While we love flying to new summer destinations, we can't say we have the same brotherly love for all of the extra charges. To avoid an extra charge with most airlines, travel as light as possible with one carry-on and a personal item. By not checking a bag, you can save a quick $50 that can be used towards tacos or fries and gravy, depending on where you're headed!
7. Book in advance. The closer you get to the date of departure, the higher the ticket price is bound to go. Where possible, book summer travel flights in advance. This will save you money and also give you something to look forward to everyday! Having travel plans to look forward to always is our way of life.
8. Take overbooking perks. We all know how airlines love overbooking flights… If you are prepared to do it, you can often get some really nice perks out of giving your seat up to someone else at the airport. Flights like American Airlines offer these at the gate. Travel vouchers are often the fare here. However, if you don't want to, do not feel obliged to! Our airspace is no place to be bullied.
9. Search for general flight deals. Sites like Groupon feature random flight deals that might get your summer travel bug itching to go! Check out what's being offered and see if an international site suits your desires. These flight packages often include hotel stays and sometimes things like local tours.
10. Use CouponLab dailys! Of course, the best way to save money on a travel budget is to use CouponLab.com! We regularly update with thousands upon thousands of coupons that can help you save money. From getting to the airport, to having a nice place to stay, a fun night of things to do and a full belly to carry, CouponLab has your back.