USE YOUR JETCASH WHILE YOU HAVE IT, JET.COM'S JET ANYWHERE PROGRAM IS ENDING
by couponlab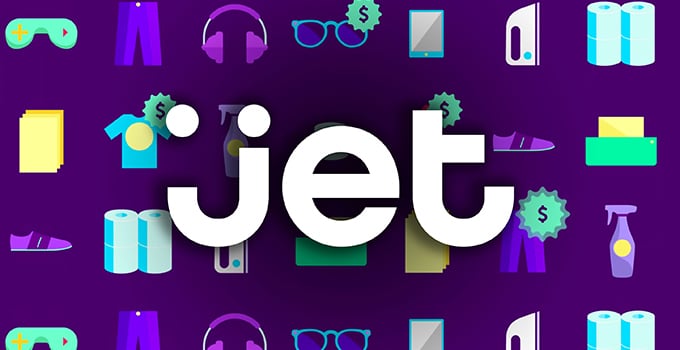 On May 1, 2018, Jet.com customers will no longer be able to use any JetCash they've accumulated as part of the Jet Anywhere program, which will end May 1 of this year. In a statement on their website outlining why they are shutting down the program, Jet had this to say:
Jet Anywhere launched when we were still in the early stages of building our product catalog; it was intended to help our shoppers save on items they couldn't find on Jet. Since then, though, our assortment has grown to over 20 million items and counting — and by shutting down Jet Anywhere, we can focus in on adding more great brands to the site and finding you innovative new ways to save.
For anyone unfamiliar with the Jet Anywhere program, it was a cash back program that allowed Jet shoppers to earn rewards for shopping on sites other than Jet through an affiliate system. Shoppers can still submit their receipts until May 1, 2017, but after that, you won't earn any more JetCash.
The profitability of the Jet Anywhere program is questionable, as Jet has never released information on its revenue or financial success. When Jet Anywhere was first introduced to the site in its membership fee days, Jet had automatically enrolled hundreds of sites in its affiliate program through VigLink Inc., a traffic monetization service. The move rankled merchants like Walmart, Gap and Macy's, all of which pulled their links and brands from the Jet site in response. According to Retail Touch Points, "Many brands that had links removed from the web site were reportedly unaware they were listed on the site to begin with," and in an interview with the Wall Street Journal, Liza Landsman, chief customer officer at Jet, said that some retailers requested removal because they viewed Jet as a competitor.
Shutting down the Jet Anywhere program might also be a side effect of the Walmartacquisition, and it raises the question of what kind of rewards program Jet might introduce in the future, if any. As of right now, Walmart's only rewards program is tied to its credit cards and its Savings Catcher price matching program (you get the difference of a price match back as a gift card).
If you're looking to take advantage of Jet Anywhere while it's still available, head over here to see what brands you can shop at to earn cash back and follow the simple steps to earning your points before May 1, 2017. Because Jet is such a massive marketplace now, you might be able to find what you're looking for on their site instead of traveling to another retailer.