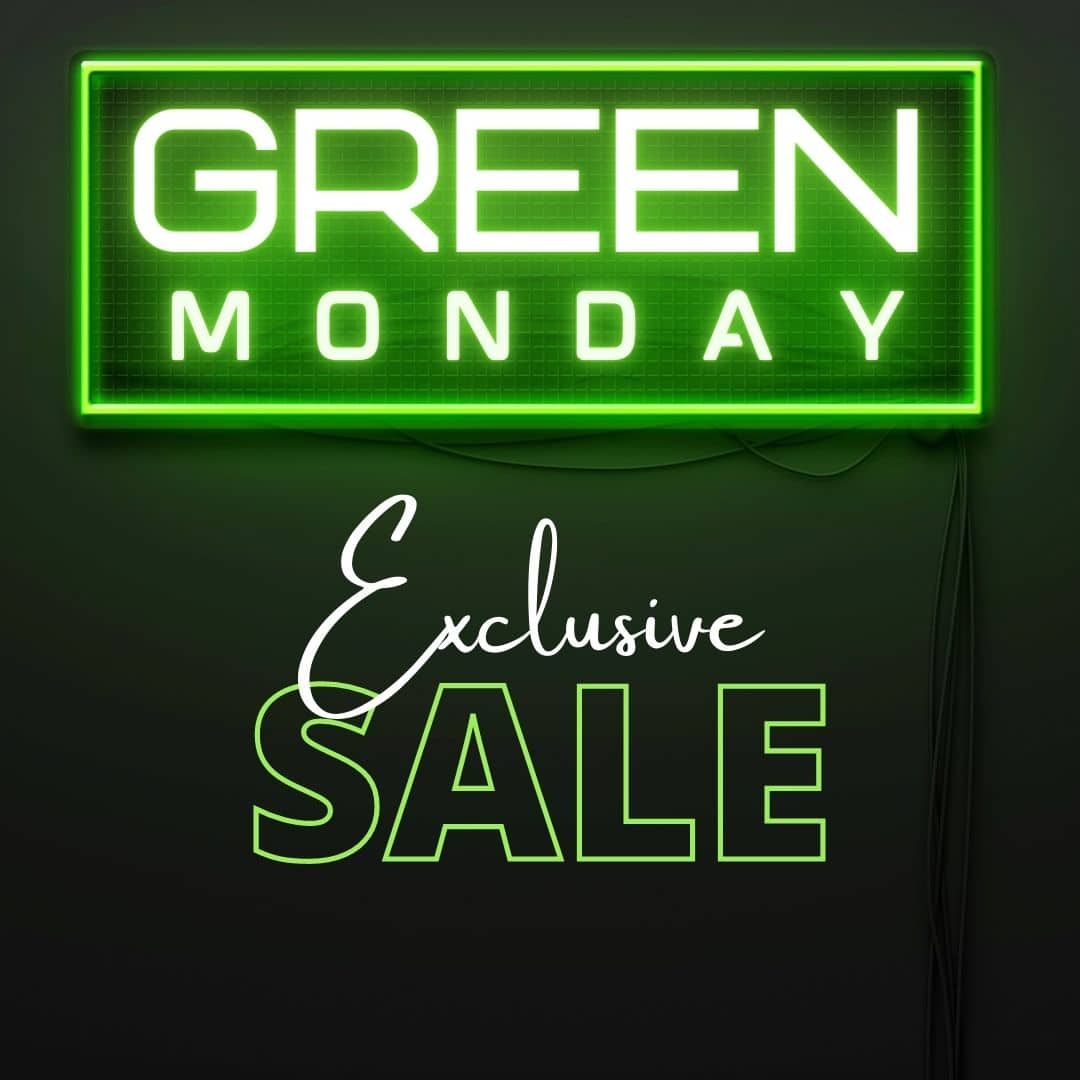 What is Green Monday Deals
by couponlab
Now that Cyber Monday and Black Friday have passed, we're shifting gears to focus on Christmas Sales and Holiday Shopping Deals here at Couponlab.  If you still have many gifts left to buy on your list, don't worry! There are plenty more holiday sales yet to come. Although it's not as well known as Cyber Monday, today is Green Monday, one of the best online shopping days of the season.
WHAT IS GREEN MONDAY?
You might be surprised that the 2nd Monday in December is one of the season's most significant online holiday shopping events! "Green Monday" was believed to be coined by eBay in 2007 when it was determined as their best sales day in December. Since many were shopping online rather than driving to the stores, eBay decided the name was fitting.
You can expect some of the best season deals on Green Monday from many online retailers! The statistics portal, Statista, states that last year we spent 1.4 billion in the U.S. on Green Monday. Green Monday is the busiest day of the year for FedEx Corporation. Since it is the peak for online shopping, U.S. online retail sales are projected to reach a whopping $1.1 trillion in 2022 (17.3% of total retail sales).
Of those polled on our Couponlab's 2022 Online Holiday Shopping Survey, 52% had never heard of Green Monday, and only 24% had participated in the event. But 96% of those who shopped on Green Monday last year plan to shop again this year! Since 2007, Green Monday has gained momentum from other top online retailers, including Walmart, Macy's, Amazon, and more!
CHECK OUT Couponlab'S GREEN MONDAY PAGE FOR ALL AD SCANS, DEALS, COUPONS, AND SALES.
AMAZON:
50% off Toys and 30% off select items with Amazon Coupon Code: GRNMON22. (Coupon Eligible for Select Clothing, Shoes, Jewelry, Watches, Handbags, Accessories, Carry-ons, Suitcases, and Travel Totes & Duffels in These Departments: Women, Men, Kids & Baby, Luggage.) Receive up to 8% cash back and Free Shipping on orders of 35% or more
BEST BUY:
Best Buy Green Monday 2-day Sale: Up to 25% off with Free Shipping and 1.5% Cash Back!
KMART:
Kmart's Green Monday sale is online only and goes through 12/8 with no Kmart coupon needed.
KOHLS:
Kohl's has a Friends and Family sale with 25% off when you spend $100 or more with Kohl's Coupon: VIXEN or save 20% off $100 with Kohl's Promo Code: PRANCER. Also, get 2% cash back on Couponlab and $10 Kohl's Cash for every $50 spent through 12/8.
MACY'S:
Macy's is giving shoppers an extra 25% off and Free Shipping on orders of $50 and up. Plus, get 2.5% Cash Back. Exp 12/9
SEARS:
Save 5-10% off featured categories in the Sears Green Monday sale. Expires 12/9. Stack the sale prices with 6% cash back!
TARGET:
Target Green Monday Sale: 40% off Toys, Free Shipping, and up to 2.5% cash Back (exp 12/9). They also offer to buy one get one 50% off select mix-and-match toy brands!
WALMART:
40% off Most Wanted Gifts with 4% cash back through 12/8.