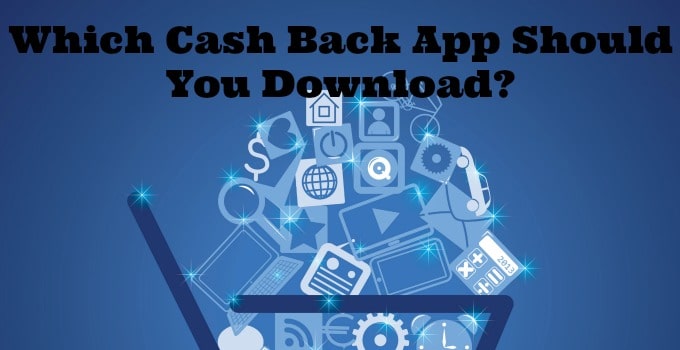 Which Cash Back Mobile App Should You Download Today?
by couponlab
MOBILE APP
We'll start with our very own Couponlab app, which, to its disadvantage, is only available on the Apple App Store (4 star user rating). It's incredibly simple to use, presenting you clearly with the best deals on the site, your recently visited stores and special cash back sales you'll want to check out. You can easily search by store or by product and even track your cash back through the "My Couponlab" tab, which displays your pending cash back, available cash back, processed payments (you can receive your cash back in the form of a check in the mail, if you choose) and your lifetime cash back balance. The Couponlab app also offers a referral program that involves giving your friends your referral link to sign up through when they download the app and join .
It's a simple app that offers the basics of Couponlab's services in a pleasant format, but it doesn't really go beyond those functions. There is no access to Couponlab's forums (a staple of the site and its community) and it doesn't offer a search-by-location feature to let you shop stores near you. The Couponlab mobile app earns its 4 star rating by being sharp and simple but failing to incorporate all that Couponlab has to offer.
RAKUTEN MOBILE APP
Next up is our sibling company Rakuten' app, which is essentially a more polished version of 's app that allows for credit card management, alert notifications on new deals and offers both iPhone (5 star App Store user rating) and Android (4.5 star Play Store user rating) users the benefit of the app's convenience. Its referral program is also more generous, shelling out $50 for two friend referrals as opposed to 's $20. The Rakuten app allows users to maintain an address book for multiple shipping addresses and set alerts for trending deals, cash back earned and payment by check of your cash back. Overall, it's a solid app with simple features.
IBOTTA APP
The Ibotta app (4 on the App Store; 4.2 on the Play Store) is incredibly gamified in comparison to the other apps, with unlockable perks after so many verified rebates, bonus items with extra cash back and a team function automatically set up when you connect to Facebook. Users can shop online or in-store, with in-store purchases requiring users to take photos of and upload their receipts. It takes less than 24 hours to receive cash back, and users can link their Paypal or Venmo accounts to easily receive their funds.
Ibotta's community features revolve around "Teamwork," which automatically adds users' connected Facebook friends to their "team," allowing them to achieve special levels that unlock extra cash back based on how much everyone in the team verifies. Ibotta also uses the mobile device's location to find nearby deals and rebates. This mobile app's gamification sets it apart from the competition, but ultimately, its user interface is similar to its counterparts'.
TADA APP
TADA (5 on the App Store; 4.2 on the Play Store) has a cash back mobile app with a local deals focus, utilizing a GPS map feature to show the user where the closest deals are within a 25 mile radius of their mobile device's location. Users must provide their address to verify cash back eligibility on purchases, making it a bit intrusive for some people. TADA features special events deals and notifies users when they debut and also allows users to save their favorite deals for future use. The app does a good job of providing multiple ways to search for products or stores, offering "Shop by Category" and "BIG Flash Deals" sections. TADA cash back can be redeemed for gift cards, and that can all be done through the mobile app.
SLICKDEALS APP
Slickdeals' mobile app (4 on the App Store; 4 on the Play Store) is very community-focused; it offers access to its deals forums and allows comments directly on individual deals. The app sorts by both store and product and has embedded ads on its deals pages, making for a clunky experience. Users can see how many others have liked and commented on a deal before taking advantage of it, and they can sign up for push notifications of specific deals based on product criteria.
Slickdeals doesn't offer cash back; it just aggregates coupons, so it falls flat on offering users a reward for their usage of the app, but it does a great job of providing users a strong community experience, both in the browser and on the go.
WHICH MOBILE APP OR APPS DO YOU PREFER TO USE? LET US KNOW YOUR FAVORITE IN THE COMMENTS BELOW!