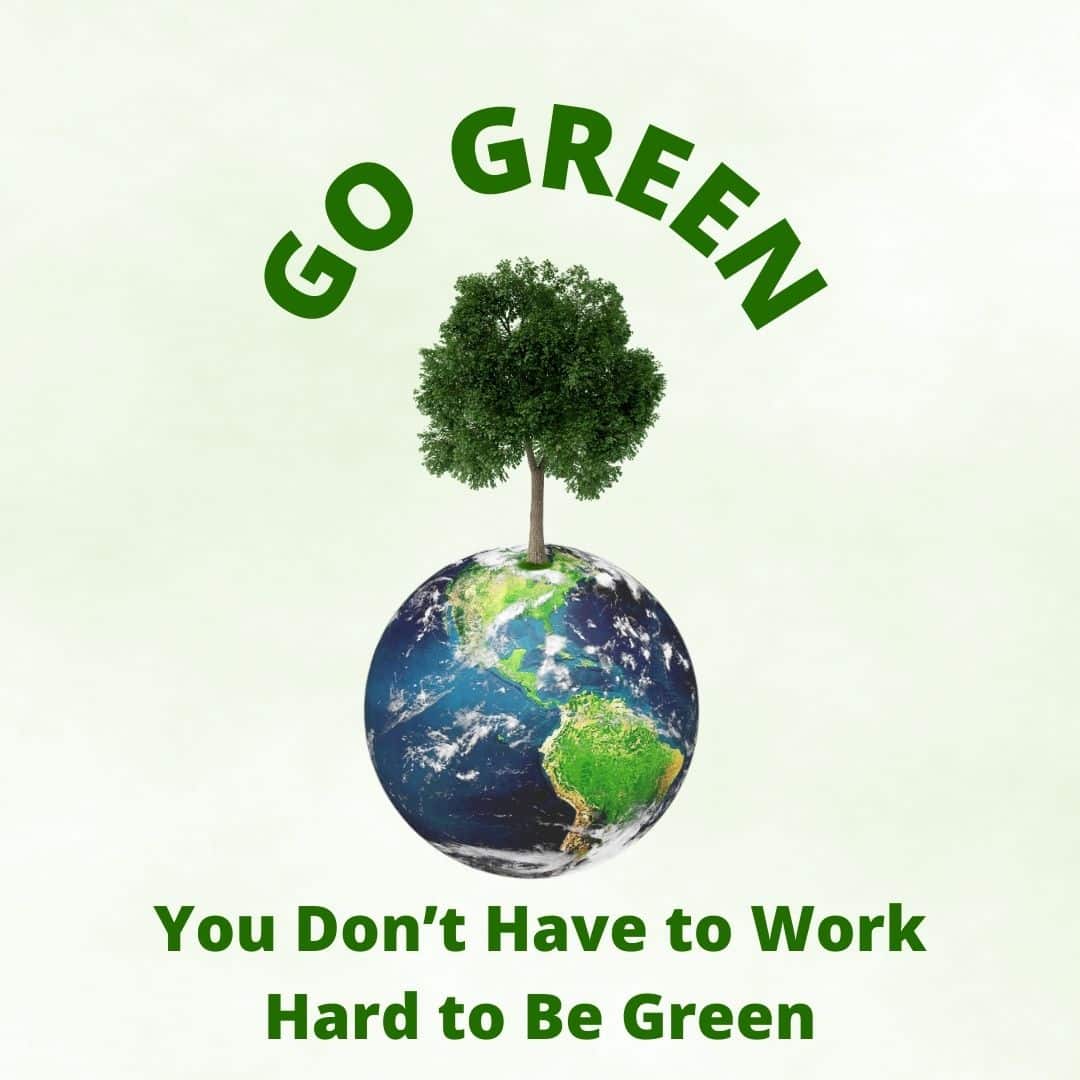 You Don't Have to Work Hard to Be Green
by couponlab
Have your New Year's resolutions disappeared like that bottle of champagne on New Year's Eve? Did your goals of living healthier by drinking less, exercising more, and eating better fall by the wayside after you recovered from your first hangover of 2023? You're not alone.
Do you ever play golf? If so, you most certainly know about mulligans. Since your first attempt barely made it out of the tee box, let's go ahead and take a resolution mulligan to focus some time and energy on helping create a healthier environment and planet!
Here's a list of ten ways to go green that will contribute to a healthier environment and planet and, indirectly, improve your health.
Use Your Feet – We've heard for years how car emissions damage the environment. Pledge to leave your car parked whenever you can and take an alternate form of transportation like a bicycle, skateboard, or even your own two feet. Your actions will contribute to both a healthier environment and a healthier you!
Storage Smarts – Replace plastic kitchen storage and cooking items with glass or stainless steel. And, of course, recycle your old ones instead of throwing them in the trash.
Buy Big – When grocery shopping, purchase food in bulk and in recyclable containers (as little material as possible). Then store those items in your new eco-friendly containers mentioned in tip number 2.
Eco-Eats – Whenever possible, purchase food that is grown locally and fresh to reduce transportation and packaging. Better yet, grow your produce in a garden using your compost. On top of the environmental benefits, gardening is relaxing and provides exercise.
Strip Down – Focus on using less energy by using power strips. Not only can power strips provide surge protection for your electronics, but it also makes turning off multiple energy-using items easier. When you leave your home or go to bed at night, make it a point to power down and make that task easier with power strips.
Go with the Flow – Want a healthier bank account and planet? Install low-flow toilets, shower heads, and faucet aerators in your home. You'll conserve water, and you'll save on monthly water bills.
Take a Trip – The point here is not just to travel but to resolve to travel smartly. Whether a business trip or a family vacation, consider ways to reduce your carbon footprint. Take a non-stop flight or travel by train, stay in an environmentally-friendly hotel, and look into public transportation options: Go green on your trips by taking a little time to do some research and planning first.
Go Postal – I'd be willing to bet that almost everyone reading this would be glad never to see another piece of junk mail. Save a tree and save your sanity by stopping junk mail from reaching your mailbox in 2023.
Go Mobile – Are you planning on buying a new smartphone, tablet, or mobile device in 2023? Save money by purchasing a used, refurbished mobile device. Make money by selling your used iPhone, Android-powered smartphone, or wireless tablet to a company like Gazelle.com. It's a win for you and a wins for Mother Nature.
Be in Charge – Speaking of mobile devices, one step you can take to save energy and be environmentally friendly in 2023 is to buy yourself a solar charger kit to power up your smartphone, laptop, iPad, and other devices. And since the power company hasn't figured out how to charge us for energy from the sun, you can save money on your power bill.
So there you have it – ten tips for going green in 2023. These are just the tip of the iceberg when making innovative, environmentally-friendly changes to our daily lives. And if going green isn't exactly your cup of green tea yet, I'd be willing to bet that you'll search for more ways to go green in 2023 and beyond once you see how you can save money and become healthier by living an environmentally-friendly lifestyle.