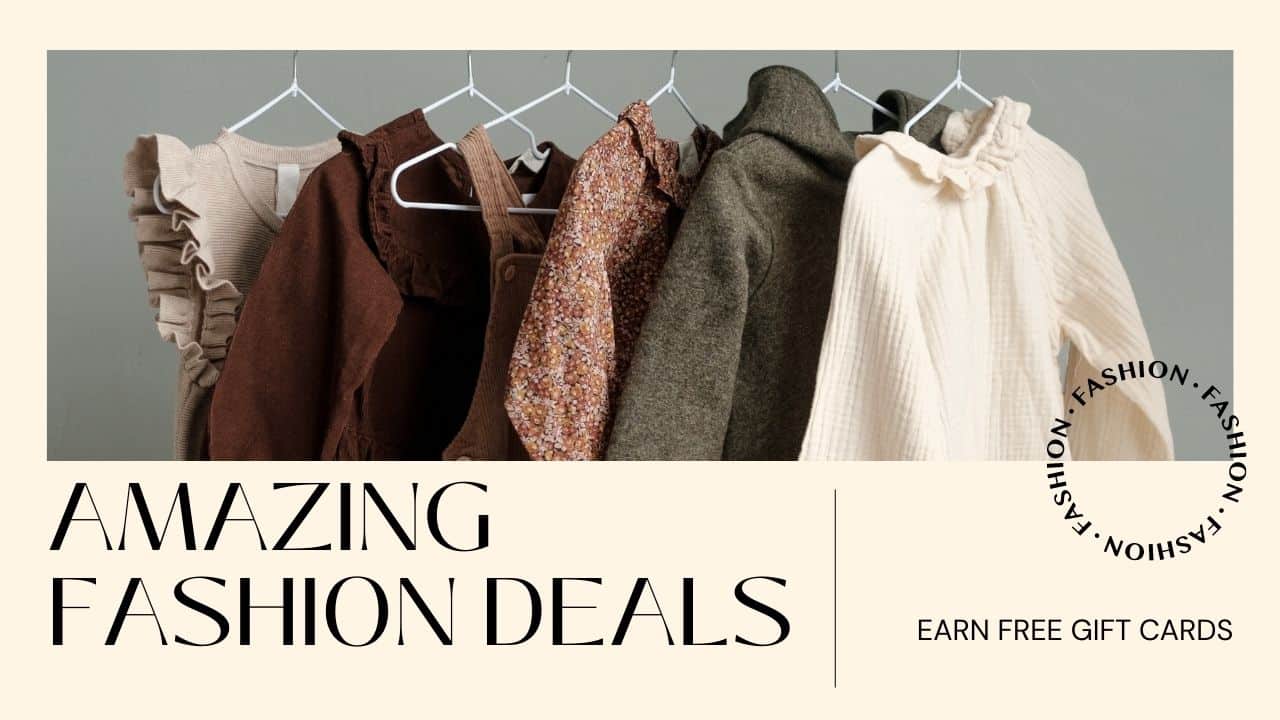 Cozy Up to Amazing Fashion Deals for Women (Earn Free Gift Cards)
by couponlab
Are you ready for cozier weather? You know- the kind of temperatures that nudge you to dig out a cardigan and a pair of comfy slip-on boots? There are so many reasons to love fall, and getting ready to enjoy all that the beautiful season offers can be a lot of fun. No one wants to go broke prepping for a new season, so we'll look at a few deals that will excite you and save you your hard-earned money.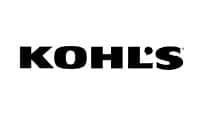 Indulge in a cozy pair of slippers for the fall and winter. No one likes for their warm feet to hit the cold floor. Keep them warm and toasty in some pretty and comfy SONOMA Goods for Life slippers from Kohls's. You can grab a pair of these cozy moccs for just $19.99! Don't forget some comfortable socks, too. There are so many adorable characters or themed socks to choose from. If you like to lounge in shorts with a long-sleeved t-shirt or sweatshirt, look for knee-high socks that'll keep you nice and warm once the sun goes down. Socks and slippers also make fabulous gifts!

Leggings are an absolute fall staple for women. Whether you plan to pair them with a dress or long tunic, you'll want to have at least one pair of leggings in basic black. Don't worry about black leggings with brown boots; wearing them together is acceptable. How you style your leggings is all up to you. Leggings are still taboo to wear to the office, so check your company's dress code before sporting a pair to work. If you decide to be bold in wearing them, ensure that your top or dress covers your tushie. Many people frown upon leggings being worn as pants. Leggings are available in every color of the rainbow and are essential layering pieces for the fall season. You might even want to add select pairs of leggings to your workout clothes and pajamas- leggings are amazingly comfortable to lounge and sleep in. Forever21 has a great selection of basic leggings for all seasons. Shop Forever21 & save 10% off sitewide!

Tunics are also essential fashion pieces for the fall season. They're so easy to wear and comfortable that you'll want to stock up on many colors. You can quickly wear them as dresses with leggings and flats or boots. You can also wear tunics as long shirts with jeans or skinny pants. Style them, however; you'll be most comfortable wearing them. This fashion trend isn't going anywhere and is perfect for occasions where you might want to be a bit more dressed up, or it can be a completely casual look. It's all in the way you choose to style it. Look for fall tunics, cardigans, and other fall wardrobe staples at Jane.com, where you'll save up to 80% off on boutique deals, plus get free shipping on select items.
How do you like to dress for the fall season?
Earn Free Gift Cards to Save Your Budget
Is one of your resolutions to be better with your money this year? Part of being better with your money is not spending as much, but there is some spending we can't avoid. We have to buy groceries. We have to pay rent. Unless we're stingy to madness, we must buy a birthday present or two for our kid.
But there are ways to alleviate the outflow of money. Today, we will cover one of them: earning gift cards. When you make a gift card, you enable yourself to stash what you would have spent on food, work clothes, or presents into savings. You'll be helping your budget by effectively spending less of your own money and saving more of it, as well.
Swagbucks
Swagbucks is a great way to earn gift cards from your chosen retailers. First, you have to earn Swagbucks. The highest-yielding way to go about it is to use their search engine; you won't earn Swagbucks every time, but when you do, you'll make a lot. You can reach them by watching videos, answering survey questions, and playing games.
Once you have enough Swagbucks, you can redeem them for various rewards, including gift cards to various retailers. The best value for your points is choosing to save for an Amazon gift card.
Amazon Trade-In Program
Have stuff you know you should sell on Craigslist but are not motivated enough to go through the selling process? Turn them into Amazon Trade-In instead. They'll immediately tell you if they'll take your item and how much they're willing to offer you in Amazon gift cards.
They accept movies, books, textbooks, video games, consoles, and music.
Switch Pharmacies
A lot of pharmacies are willing to pay out to get your business. Typically, they pay through gift cards. For example, Safeway now offers $75 in gift cards for those who move their prescriptions over. You get a $25 gift card for your first prescription and a $50 gift card after you've filled five.
Don't live near a Safeway? That doesn't mean you're out of luck. In the past, places such as Walgreens, Kmart, CVS, and RiteAid have been known to run similar offers. Find a request online or call your local pharmacy directly.
Join Twitter Parties
Companies don't just want followers on social media; they want engagement. On Twitter, one way they get it is by throwing Twitter parties, usually with big social media influencers who have their own following they can bring in, too. Sometimes, as a reward for participating, companies give a gift card at the end of the chat to one or a few lucky participant(s).
You participate in a Twitter party by following a hashtag. Usually, the host will ask questions with the hashtag included. Then, you'll have to respond to that question or other participants using the hashtag.