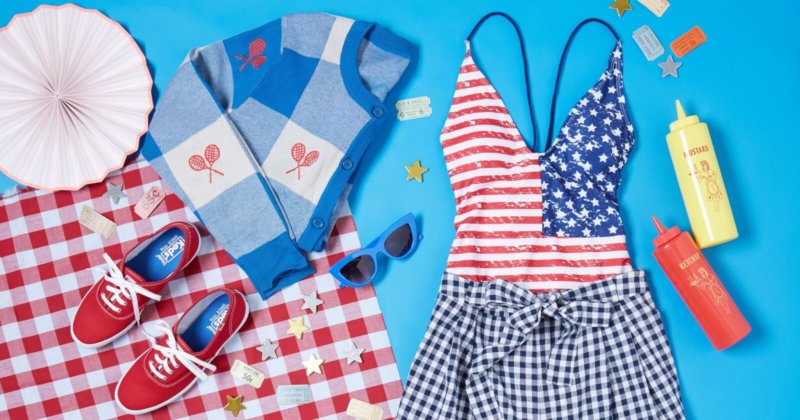 How To: Look Festive yet Fashionable on the Fourth
by couponlab
With the Fourth of July just around the corner, you may be packing for a trip out of town or planning a ton of activities for the long weekend. If you're in need of a little outfit inspiration, search no further. These looks have that festive Americana thing down—all while staying trendy & cute. Let the sparks fly!
Pool Party BBQ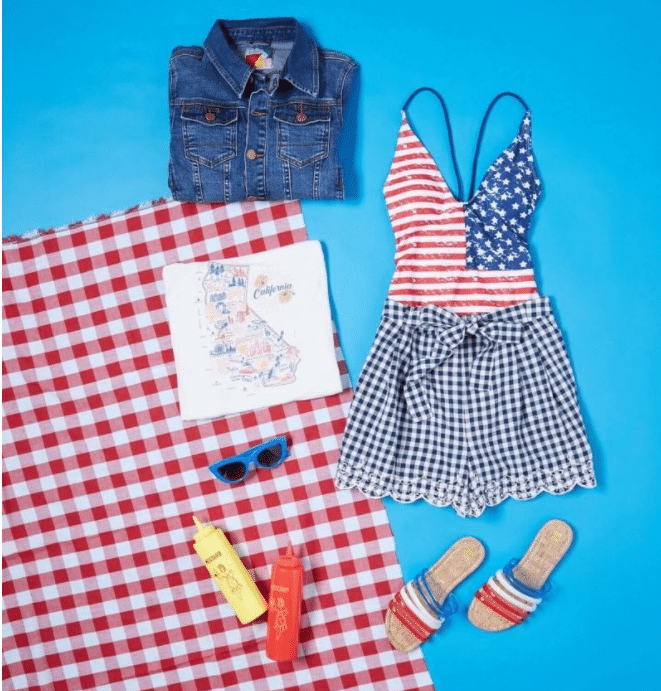 Go from chillin' by the pool to grillin' at the BBQ in this versatile ensemble. A one-piece suit is the perfect base for this look—just top with shorts and a denim jacket after you've taken a dip. Then peel those layers right off when you're ready to dive back in. But as my mother would warn, wait a good 30 minutes after you eat to swim!
County Fair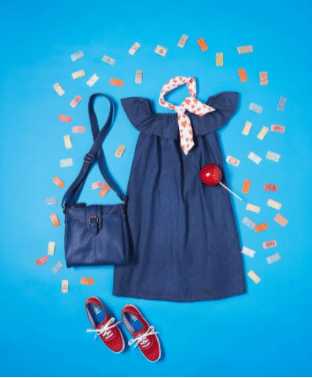 Ferris wheel rides, eating cotton candy, petting baby goats, eating more cotton candy—there's plenty to do at your local county fair. Of course, you'll need a look that can keep up with a day of non-stop fun. This classic chambray dress gets a modern update when worn off-the-shoulder. Simply top with a cute neck tie for added flair. Lace-up sneaks are perfect for walking around the fairgrounds, while a cross-body bag stores ride tickets, sunscreen, & extra cotton candy money.
Firework Show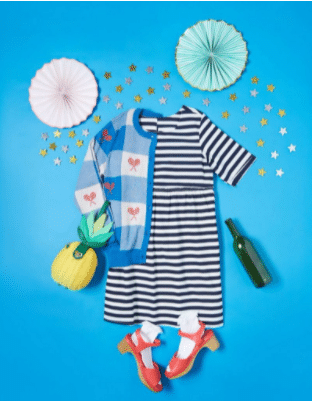 The sun is setting, and everyone's settling down to watch some fireworks. You'll need a bottle of wine to split with friends and some strategic layers to keep you cozy into the night. This knit dress and cardi give you added warmth while mastering the art of print mixing. Layer your sandals with a pair of socks to complete the look. They won't completely guard against mosquitos though—you're on your own there.
+ Share your plans! What will you be up to this Fourth of July weekend?