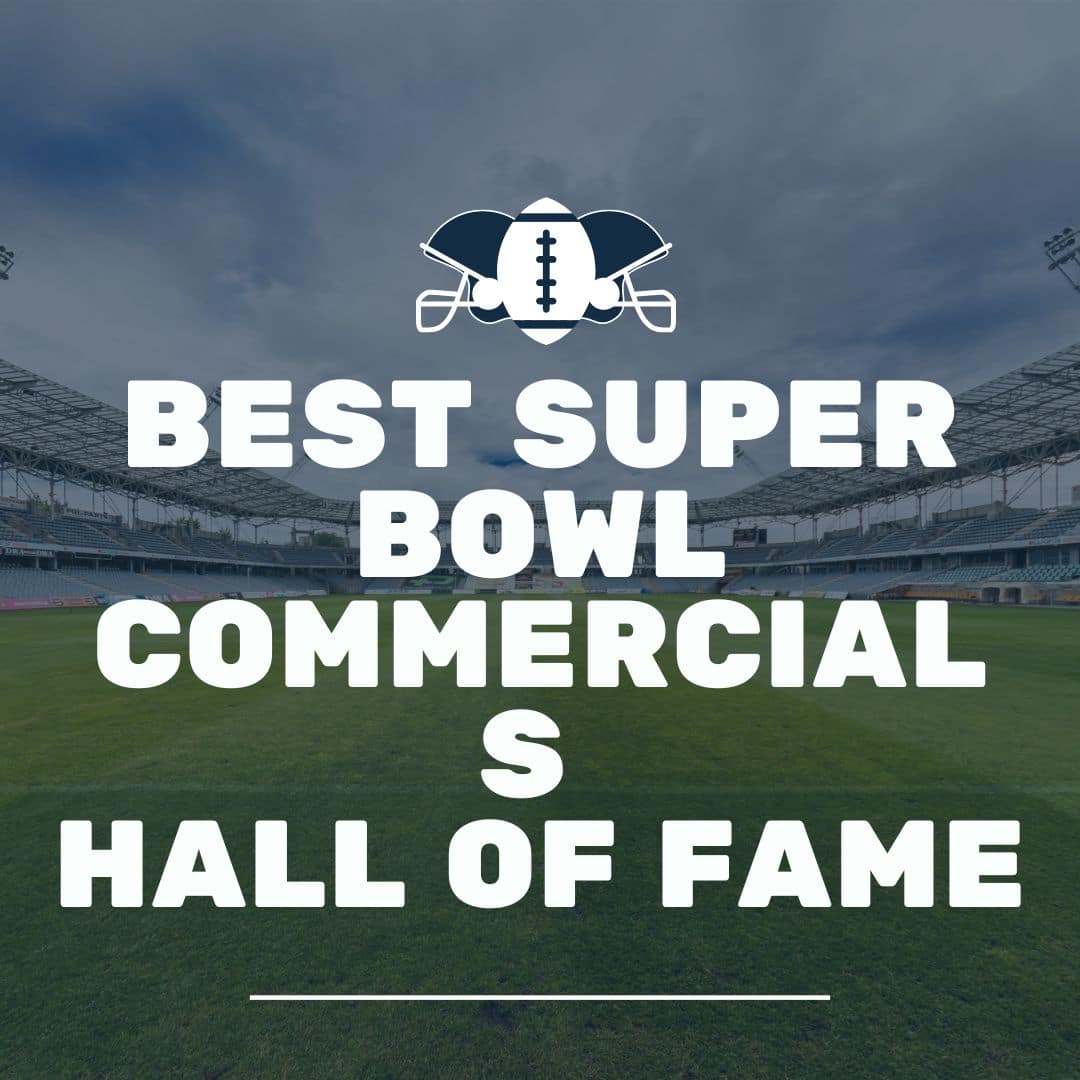 Best Super Bowl Commercials Hall of Fame
by couponlab
Super Bowl LVII is right around the corner! People have different opinions regarding the Big Games, such as Super Bowl vs. Superbowl; Seahawks vs. Broncos; and, of course, Super Bowl commercials vs. the Super Bowl game.
At my house, on game day, we mute the game and increase the commercials' volume. My mother has shushed me on several occasions because it's serious business. The ads will make you laugh, they'll make you cry, and sometimes they'll make you ask, "What was that?" because they can get weird.
Can't wait to see the new commercials? Get your fix this week with our list of Top Super Bowl Ads you can watch repeatedly.
In no particular order, I give you the following:
The Super Bowl Commercials Hall of Fame
Bud Light "Magic Fridge" 2006
Super Bowl XV
This video is a personal favorite of mine, and when someone says "Super Bowl Commercials," it's the first to come to mind. Watch and learn how (not) to store your Bud Light.
Google "Parisian Love" 2010
Super Bowl XLIV
Who knew you could tell a whole love story through Google searches? On second thought, someone at Google knew, or this cute commercial wouldn't have been made:
Coca-Cola "Videogame" 2007
Super Bowl XLI
This spinoff of Grand Theft Auto has a twist: the character is a good guy! A very clever commercial indeed.
Budweiser "Brotherhood" 2013
Super Bowl XLVII
I put this in the Hall of Fame despite being only a year old because it was trendy. Proceed with caution: this commercial has been known to invoke tears. All aboard the Feel Train!
Volkswagen "The Force" 2011
Super Bowl XLV
Who can resist a mini Darth Vader?
Doritos "Slap" 2010
Super Bowl XLIV
I enjoy most Doritos commercials, but this one has always been my favorite. The actor in this commercial should get an Oscar for keeping a straight face as a cute, sassy kid confronts him.
Budweiser "9/11 Tribute" 2002
Super Bowl XXXVI
Budweiser aired the commercial only once (and again for the 10th anniversary of 9/11).
EDS "Cat Herders" 2000
Super Bowl XXXIV
I've never really heard of EDS, but this commercial is PURRfect (yes, I went there, and I won't apologize). Are cowboys with lint rollers, allergies, and scratch marks? I'd watch that TV series.
Bud Light Axe 2007
Super Bowl XLI
In my opinion, it doesn't get much funnier than this. Dark and stormy nights, potential axe murderers, a crucial dilemma (to pick up or not pick up the hitchhiker?)… this commercial has everything.
Volkswagen "The Bark Side" 2012
Super Bowl XLVI
More Star Wars. The amount of work that must have been put into this 30-second commercial is astonishing, and I know I'd like to see this Canine Choir perform live.
McDonald's "The Showdown" 1993
Super Bowl XXVII
A 21-year-old classic in which Larry Bird and Michael Jordan have a competition over a bag of McDonald's despite having plenty of money between them to buy a second meal.
Honorable Mentions
It remains to be seen whether these commercials from last year will withstand the test of time, but they deserve to be mentioned, and if you happen to have another five minutes, they make for a good laugh.
Best Buy "Asking Amy" 2013
Super Bowl XLVII
In which Amy Poehler nails her role as a salesperson's worst nightmare.
Did your favorite make a list? Could you share it in the comments?