Deals Featured on Instagram
by couponlab
macy's online promo code , kohls coupon 30 off  , eastbay coupon 15 off , Finish Line Promo Code
STAR OF THE WEEK – VIVYIP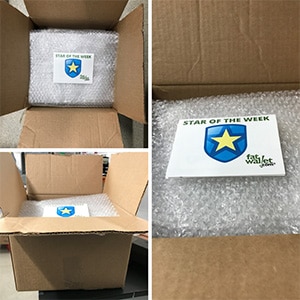 BFADS FITBIT CHARGE 2 GIVEAWAY – EXPIRED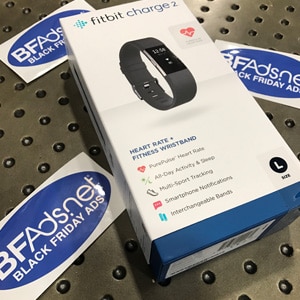 You only have a few hours left to enter to win a Fitbit Charge 2 from our friends at BFAds! Enter now>>
SHOP TODAY'S DEAL HUNTER PICKS – EXPIRED
Hey, everyone! We're trying something a bit new by bringing you today's top deals handpicked by our Deal Hunters in one blog post rather than piecemeal on our social media accounts. Here are our top 10 best deals for today, and all you have to do is click the link at the beginning of each deal to shop it!
MOST ANTICIPATED GAMES OF 2019
It's that time of the year where we have watched the trailers anticipated or preordered the games. We have our setups all ready and waiting to spend hours bingeing on finishing your game. Have we thought about calling in sick once or twice? Maybe but when a beautiful game comes out we are excited!
Jes has Mass Effect: Andromeda as one of our top 5 Most Anticipated Games of 2019. What game are you most looking forward to and why?
HATCHIMAL ARRIVES HOME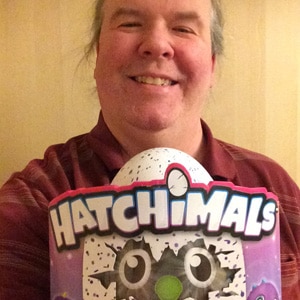 The Hatchimal has arrived at its new home with David W., the winner of our Hatchimal giveaway earlier this month. David plans on surprising his wife with this little guy on Christmas! Our holiday giveaway series ends on Monday, December 26, so make sure you enter daily for your chance to win other great prizes! Enter now>>
CHOOSE YOUR OWN ADVENTURE – EXPIRED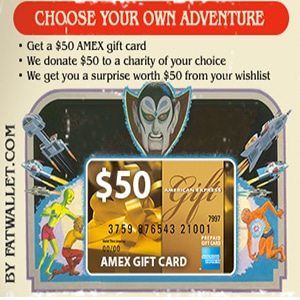 All this week we'll be giving away $50 gift cards as our giveaway prizes. There is, however, a catch (cue dramatic music)! You get to choose how you spend this $50, and we'll take care of the heavy lifting. Choose your own adventure:
MICROSOFT SURFACE BOOK WINNER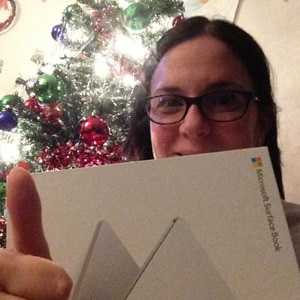 Bibedum was the winner of the Microsoft Surface Book from our Holiday Giveaways. Thanks for sharing this pic with us, Bibedum! We're giving away prizes through December 26, so make sure you enter for your chance to win >>
CAPTION THIS AND MICROSOFT SURFACE PRO GIVEAWAY – EXPIRED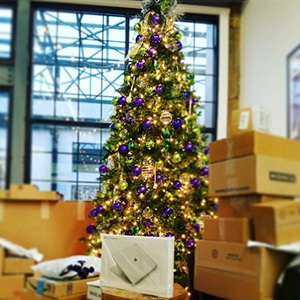 Hey everyone, it's a gloomy day here at headquarters and we're needing some inspiration! Here's a pic of the front entrance of our building with all our packages and the Microsoft Surface Pro that we are giving away today. What do you think? Caption this image!
The 2019 holidays are….
33 DAYS OF HOLIDAY GIVEAWAYS – EXPIRED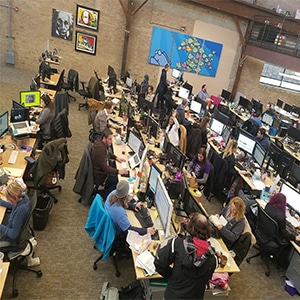 It's Thanksgiving Eve and we are busy bees getting ready for our holiday, Black Friday. Of course, we are starting it off with a bang! Because we love our audience we are giving away one prize every day for the next 33 days in our 33 days of holiday giveaways. Today's giveaway is $500 Walmart gift card.
CHARMIN ESSENTIALS DEAL FROM STAPLES – EXPIRED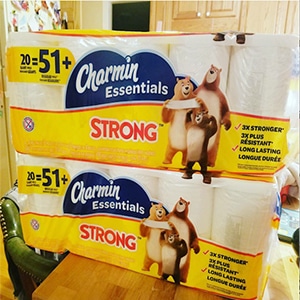 Staples has the Charmin Essentials Soft 2-ply Toilet Paper (20-Giant Rolls) on sale for $7.99 with free in-store pickup. Order two sets for a total of $15.98 to get free shipping with Staple Rewards.
STARBUCKS E-GIFT OFFER PURCHASE – EXPIRED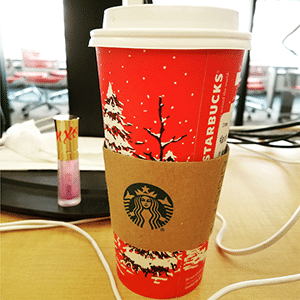 Starbucks Store is offering $10 off $60 or more using coupon code if you spend $70 or more you'll receive a Free Starbucks $15 eGift Card towards your next purchase code Details here >>>
TRINITY OF BLACK FRIDAY ADS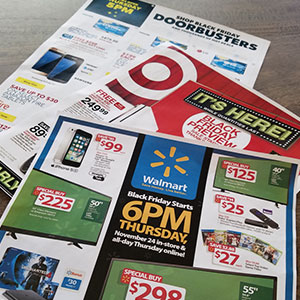 It's here! The trinity of Black Friday ads Walmart, Best Buy and Target. We are very excited for all of these amazing deals from all of these stores. They'll have early opening hours on #Thanksgiving and #BlackFriday and amazing doorbusters to stock up on! What are you most looking forward to from each store? Check out the details here >>
BEST THANKSGIVING PET PARTY OUTFIT GIVEAWAY – EXPIRED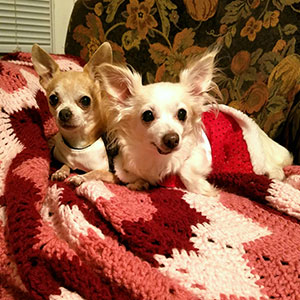 Send a pic of your pet in their best Thanksgiving party outfit for a chance to win a $25 Amex gift card, pet treats, and custom FatWallet gear to [email protected] by noon CT Wednesday, Nov. 9. Voting will take place in a Facebook photo gallery from 9 a.m. to 11:59 p.m. CT Wednesday, Nov. 9 and end Friday, Nov. 11. Enter here
LET'S GO CUBS! – EXPIRED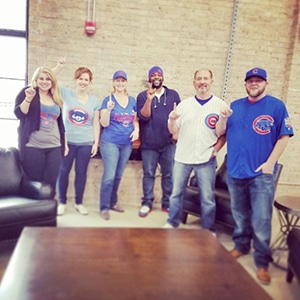 We are ecstatic for our cubbies making it so far that we have a couple of really great deals in store for you! Sears is offering up to 30% or more on select MLB and Fanatics is offering up to 50% off licensed team gear. So take your pic from your favorite place and your best deal from your favorite north side team because we feel it in the air tonight!! 
HOLIDAY DEALS – EXPIRED
'Tis the season for great deals. From Cabelas, Hotels.com, Express and more see what little surprises we have in store >>
STARBUCKS STORE COUPON – EXPIRED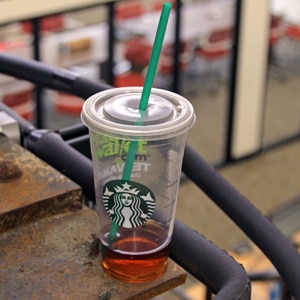 Spend $65 at the Starbucks Store and get a free Starbucks $10 eGift card towards your next purchase. Get coupon code>>
GAMESTOP: FUNKO DORBZ & POP! FIGURES – EXPIRED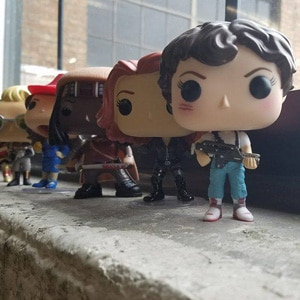 Stock up on your favorite pop culture characters during the GameStop Funko Dorbz & POP! sale. Prices start at $0.47 with free in-store pick-up (if stock permits). Get Deal>>
HOTELS.COM DOORBUSTERS – EXPIRED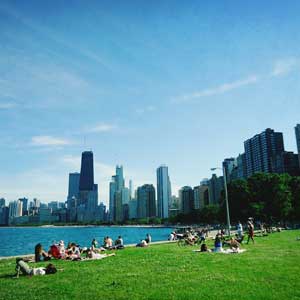 hotels.com promo code For one day only (10/25/19), Hotels.com is offering doorbuster deals exclusively on FatWallet! Get 10% off your next booking in six different locations. Hurry! There are only 100 codes available per location! Reveal Coupon Codes>>
ACCESS THE TARGET HOLIDAY TOY SPECTACULAR BOOK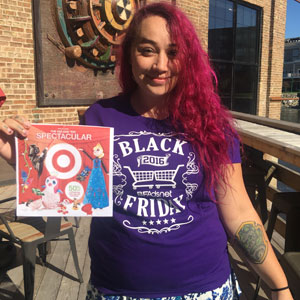 BFAds, our sister site, has posted the 80-page, 738-item Target Holiday Toy Spectacular toy book ad scan. The BFAds crew are experts at how to spot the best-of-the-best Black Friday deals, so be sure to read their ad scan analysis before diving in! Prices are valid Oct. 23-Nov. 23. Read More>>