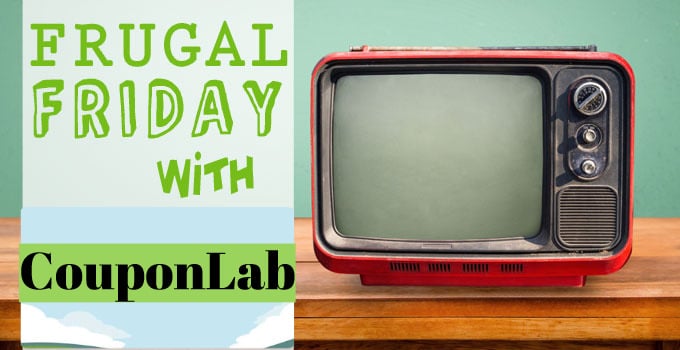 Frugal Friday: Save All The Money on TV
by couponlab
Looking for a new TV or thinking about cutting the cord? This week's Couponlab Frugal Friday covers all the ways you can save on your TV-related purchases. From soundbars to streaming TV, the articles below will help you save on your home theater needs, as well as your monthly cable bill.
THE BEST TVS UNDER $500
Ryan Waniata | Digital Trends
It wasn't too long ago that a new TV for under $500 was impossible to find. But TV technology is always updating, and it's easier than ever to get a quality TV at a reasonable price. Ryan Waniata at Digital Trends took the time to put together a list of the best TVs at the $500 (and under) price point. These aren't cheap sets, either; great picture quality and advance features can be found. And, yes, a 4K TV did make the list. (Read more)
IS CABLE TV WORTH IT?
Barton Strawn | CableTV.com
Cable TV can get expensive, so we often look there to trim down our monthly expenses. But there are benefits to cable TV: namely, live sports and local news channels. Barton Strawn with CableTV.com lays out both sides of the argument and looks at if, and when, you should finally cut the cord. (Read more)
HOW TO CUT THE CABLE CORD & SAVE A LOT OF MONEY
Trent Hamm | The Simple Dollar
With the average cable bill ringing in at $100 per month, that adds up to well over $1,000 a year for a slew of channels you're probably not even watching. There are several alternatives to standard cable TV, and Trent Hamm with Simple Dollar lays out all the ways to actually cut the cord while still getting the programming you want. Read on for eight ways to trim your cable bill. (Read more)
GET THE MOST FOR YOUR MONEY FROM STREAMING TV
K.M. McFarland | Wired
So we don't have true à la carte television — yet. Writer K.M. McFarland with Wired takes an ideal lineup of ABC/CBS/FOX/NBC, Adult Swim, AMC, Comedy Central, ESPN, FX/FXX, HBO, IFC, and Showtime and compares it against the PlayStation Vue, Sling TV & Comcast Stream. How much of that "ideal" lineup do these streaming TV services deliver — and how cheaply? (Read more)
THE BEST BUDGET SOUNDBAR
Chris Heinonen | The Wirecutter
Why do you need a soundbar, you might ask? Because those tiny TV speakers are no good. Chris Heinonen with The Wire Cutter picks the best budget soundbars, and everything you should look for in a budget soundbar. His overall pick? (Read more)